Biography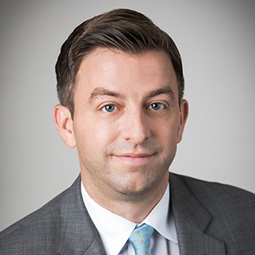 Christopher Machera is Co-Head of Weil's market-leading U.S. Private Equity practice, and is based in the New York office.  Chris started at Weil in 2005 and went to work for the Merchant Banking Division of Goldman Sachs before returning to Weil in 2016.  He has for his entire career focused exclusively on private equity transactions.  In addition to the myriad other accolades he has received, Chris has been ranked in Chambers USA and Chambers Global in private equity for every year since 2019, where clients have noted that he is "responsive, smart and a very good person" and "has the unique ability to both remain very involved in the details yet provide excellent high-level and overarching guidance and advice to his clients."
Highlights from among the hundreds of deals that Chris has worked on over the years include representing:
Blackstone in its acquisitions of, and investments in: New Tradition, Aqua Finance (and its disposition of Aqua Finance to Apollo), Concert Golf (and its disposition of Concert Golf to Clearlake), Certified Collectibles Group, Recurrent Ventures, DECA Dental, ISN Software, Sustana Group, PayCargo, InCloud, Dynamo Software, Hotwire Communications, Vectra AI, ZO Skin Health, Sema4, and Amergint Technology, and in the sales by Blackstone of Vivint Solar to Sunrun, and the US Claims Business of DRB Financial Solutions to Further Global
Cornell Capital in its acquisitions of: Advancing Eyecare, Knowlton Development Corporation (and the acquisitions by KDC of Zobele, CLA, Aerofil and HCT, and the investment into KDC by KKR), INW Manufacturing (and the acquisitions by INW of Bee Health and Capstone Nutrition), and PureStar
CVC Capital Partners in its acquisition of Radwell International (and its acquisition of ESH), its investment in CFGI, and its sale of Cunningham Lindsey to Sedgwick Insurance (a portfolio company of KKR)
Goldman Sachs in its acquisitions of, and investments in: World Insurance, Madhive, iSpot.tv, Zaxby's, Restaurant Technologies (and its disposition of Restaurant Technologies to Energy Partners), Parexel, Trader Interactive, and in its sales of Ipreo (alongside Blackstone) to IHS Markit, Trader Interactive to carsales.com, Drayer Physical Therapy to Upstream Rehabilitation and the take private of ProSight by Towerbrook and Further Global
TPG in its acquisitions of, and investments in: Morrow Sodali (and the acquisition by Morrow Sodali of Citadel-Magnus), Keter Environmental Services (and the business combination of Keter and Waste Harmonics), Vacasa, Playa Hotels and Accel Entertainment, its sale of United Family Healthcare to New Frontier Corporation, and its restructuring of J Crew
TruArc Partners in its acquisitions of: Academy Fire, Isaac Heating, DecoPac, Ideal Tridon and Arr-Maz and its sales of Kele and Amarok
Numerous other acquisitions, investments and dispositions for other clients including Oak Hill Capital Partners, CPP Investments, GHK Capital Partners, Aterian Partners, Motive Partners, KSL Capital Partners, and Linden Structured Credit Fund
Chris is also extensively involved in Weil's pro bono program, focusing particularly on the criminal justice system. He is actively involved in Weil's work with the Innocence Project (which he first worked with while a student at Duke Law School) and leads the Firm's relationship with JustLeadershipUSA, an organization that focuses on inmates' rights. Chris also took a leadership role in Weil's response to the crisis in the Ukraine, where he led a team of Weil lawyers who worked with the Public International Law & Policy Group to create a model statute for a hybrid tribunal to prosecute war crimes in the Ukraine.
Awards and Recognition, Latest Thinking, Firm News & Announcements
Christopher Machera Named a "Leading" Lawyer for Private Equity in the U.S.

Award Brief — Chambers Global

Christopher Machera Named a "Leading" Lawyer for Private Equity: Buyouts in New York

Award Brief — Chambers USA

Christopher Machera Named a "Leading Lawyer" for Private Equity Buyouts

Award Brief — Legal 500 US

Christopher Machera Recognized as a "Highly Regarded" Lawyer for Private Equity in the U.S.

Award Brief — IFLR1000

Christopher Machera Ranked Fifth for Handling 20 Deals in the 2021 "Top Mid Cap M&A Lawyers in North America"

Award Brief — MergerLinks

Christopher Machera Named Among Top 50 Americas Rising Star Dealmakers

Award Brief — Global M&A Network 2018
Firm News & Announcements