Biography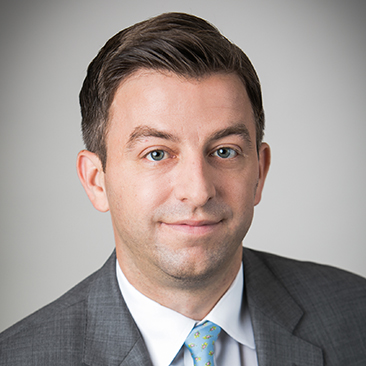 Christopher Machera is a partner in Weil's Private Equity practice and is based in New York. Mr. Machera's practice is focused on the representation of private equity sponsors in large cap and middle market transactions. He takes a commercial approach to his practice, armed with market knowledge based upon fifteen years of experience focusing exclusively on private equity transactions.
Mr. Machera's existing clients include The Blackstone Group, The Goldman Sachs Group, Cornell Capital, Aterian Investment Partners, CPP Investments, TPG Capital, CVC Capital Partners, Snow Phipps Group and Oak Hill Capital Partners.
Mr. Machera has been recognized by myriad publications. Most recently, Mr. Machera was selected as the only "Up & Coming" lawyer for Private Equity: Buyouts by Chambers Global and Chambers USA, where clients note that "he is adept at moving a deal forward and has a good understanding of what's important." He was also named among Global M&A Network's 2018 Top 50 Americas Rising Star Dealmakers and among the The M&A Advisor's 2018 Emerging Leaders. Mr. Machera has been identified as a "Rising Star" for Private Equity in the U.S. by IFLR1000 and is recognized as a "Next Generation Partner" for Private Equity Buyouts by Legal 500 US.
He has authored numerous articles and participated in speaking engagements addressing various trends and topics that affect the private equity industry, including an article that appeared in the New York Times DealBook.
Mr. Machera's relevant experience includes the following representations:
Aterian Investment Partners and its portfolio company Vander-Bend Manufacturing, Inc. in the acquisition of substantially all the assets of TMK Manufacturing, Inc. (2020)
Snow Phipps in the sale of Kele Inc. to the Stephens Group (2020)
CPP Investments in its investment, alongside Silver Lake Partners and Mubadala Investment Company, in Waymo LLC (2020)
Cornell Capital and its portfolio company Knowlton Development Corporation in the acquisition of CLA (2020)
Aterian Investment Partners in the acquisition by their portfolio company Pioneer Metal Finishing of Pilkington Metal Finishing (2020)
Cornell Capital and its portfolio company Knowlton Development Corporation in the acquisition of Zobele Holding S.p.A. (2020)
CPP Investments in the business combination of Ultimate Software and Kronos (2020)
Cornell Capital and its portfolio company Knowlton Development Corporation in the acquisition of Benchmark Cosmetic Laboratories (2019)
Oak Hill Capital Partners and its portfolio company EPIC Insurance in the acquisition of Prime Risk Brokers from THL Capital (2019)
Cornell Capital in the business combination of Knowlton Development Corporation and HCT Group (2019)
CPP Investments in their acquisition, alongside EQT Partners, of Waystar from Bain Capital (2019)
Cornell Capital and its portfolio company Knowlton Development Corporation in the acquisition of Alkos Group (2019)
The Blackstone Group in the acquisition by Blackstone Tactical Opportunities of Concert Golf Properties (2019)
The Blackstone Group in the investment by Blackstone Tactical Opportunities in Sema4 (2019)
Cornell Capital and its portfolio company Knowlton Development Corporation in the acquisition of the manufacturing assets of Swallowfield plc (2019)
The Blackstone Group in the acquisition by Blackstone Tactical Opportunities of Amergint Technology (2019)
TPG in the acquisition by TPG Pace Holdings Corp., a SPAC sponsored by TPG Global, of the stock of Accel Entertainment, Inc., for an enterprise value of approximately $884 million (2019)
Aterian Investment Partners in its acquisition of Hain Pure Protein (2019)
CPP Investments in the take-private by a consortium, led by Hellman & Friedman, of The Ultimate Software Group, Inc. (2019)
Oak Hill Capital Partners and its portfolio company EPIC Insurance in the acquisition of the U.S. operations of Integro Group from Odyssey Partners (2019)
Cornell Capital in its acquisition of Knowlton Development Corporation from Novacap Capital and other investors (2018)
CPP Investments in the recapitalization of Berlin Packaging, resulting in CPP Investments and Oak Hill Capital Partners having joint control of Berlin (2018)
EQT Partners and its portfolio company Sivantos Pte. Ltd. in its acquisition of Clearwater Clinical Limited (2018)
Aterian Investment Partners in its acquisition of Xpress Global Systems (2018)
CPP Investments in its co-investment, with Insight Venture Partners, in Veeam Software (2018)
Goldman Sachs & Co. in its acquisition of Restaurant Technologies, Inc. from Aurora Management Partners (2018)
Aterian Investment Partners in its acquisition of Pioneer Metal Finishing (2018)
The Blackstone Group and Goldman Sachs & Co. in its sale of Ipreo Holdings to IHS Markit (2018)
EQT Partners and its portfolio company Sivantos Pte. Ltd. in its acquisition of TruHearing, Inc. (2018)
WPEngine, Inc. in the $250 million sale of a majority stake to Silver Lake Partners (2018)
Cornell Capital in its acquisition of PureStar from A&M Capital Partners (2018)
The Blackstone Group in the acquisition by Blackstone Tactical Opportunities of Aqua Finance (2018)
CPP Investments in the acquisition by a consortium, which also includes Blackstone and GIC, of a majority stake in Thomson Reuters' Financial & Risk business (n/k/a Refinitiv) (2018)
Aterian Investment Partners in its acquisition of Vander-Bend Manufacturing and Vander-Bend's acquisition of J.L. Haley Enterprises, Inc. (2018)
Oak Hill Capital Partners in the acquisition by EPIC Insurance of Frenkel & Company (2018)
Goldman Sachs & Co. in its acquisition of Trader Interactive from Landmark Media
Goldman Sachs & Co. in its sale of Drayer Physical Therapy Institute to Upstream Rehabilitation
Oak Hill Capital Partners in its acquisition of EPIC Insurance from The Carlyle Group
CVC Capital Partners in its sale of Cunningham Lindsey to Sedgwick Claims Management Services (a portfolio company of KKR)
TPG in the refinancing of J.Crew Group, Inc. (a portfolio company of TPG Capital and Leonard Green & Partners)
Snow Phipps Group in its acquisition of Ideal Tridon from American Industrial Partners
Snow Phipps Group in its acquisition of DecoPac
TPG in the acquisition by a SPAC sponsored by an affiliate of TPG, with Playa Hotels & Resorts B.V., a transaction valued at approximately $1.75 billion
Aterian Investment Partners in its acquisition of Stewart Tubular Products
Kendra Scott Design in its sale of a significant minority stake to Berkshire Partners
National Surgical Hospitals (a portfolio company of Irving Place Capital) in its $760 million sale to Surgery Partners, Inc.
Shoes for Crews (a portfolio company of CCMP) in its acquisition of the SureGrip Footwear division of Genesco Inc.
American Securities in its acquisition of Presidio
American Securities in its acquisition of Arizona Chemical from Rhone Capital
Oak Hill Capital Partners in its acquisition of Dave & Buster's from Wellspring Capital Management
Providence Equity Partners in its take-private of Virtual Radiologic Corporation
Providence Equity Partners in its take-private of NightHawk Radiology Services
Providence Equity Partners in its joint venture with NBCUniversal and Fox in connection with the creation of Hulu
Snow Phipps Group in its acquisition of Arr-Maz Custom Chemicals
Lindsay Goldberg in its minority investment in Duff Capital Advisors
Lee Equity in its take-private of Deb Shops, Inc.
GE Capital in its minority investment in Bobcat Gas Storage
GE Capital in its minority investment in Verified Identity Pass
Univision Communications in its joint venture with Grupo Televisa
DLJ Merchant Bank in its $600 million acquisition of United Site Services
Lehman Brothers Holdings in the sale of its interests in its real estate equity funds to management
CCMP in its purchase of a majority interest in Octagon Credit Investors
Oak Hill Capital Partners in its acquisition of Ability Reinsurance Holdings
Lehman Brothers Holdings in the sale of its interests in its merchant banking private equity funds to management and Reinet Investments
Man Group in its purchase of interests in the general partner and management company entities of Ore Hill Capital Partners
Lehman Brothers Holdings in the sale of its interests in its real estate debt funds to Pacific Coast Capital Partners
Man Group in its sale of 50% of its interests in Pemba Capital Partners
Ospraie Management in its sale of interests in its general partner and management company entities to Credit Suisse First Boston Private Equity
Lehman Brothers Holdings in the sale of its limited partner and general partner interests in R3 Capital Partners to the principals of R3 Capital Partners
Awards and Recognition, Speaking Engagements, Guides and Resources, Latest Thinking, Firm News & Announcements
Christopher Machera Named "Up & Coming" Lawyer for Private Equity

Award Brief — Chambers Global

Christopher Machera Named "Up & Coming" Lawyer for Private Equity Buyouts: Nationwide

Award Brief — Chambers USA

Christopher Machera Named a "Next Generation Partner" for Private Equity Buyouts

Award Brief — Legal 500 US

Christopher Machera Named a "Rising Star" for Private Equity in the U.S.

Award Brief — IFLR1000

Christopher Machera Named Among Top 50 Americas Rising Star Dealmakers

Award Brief — Global M&A Network 2018
Introduction to Private Equity

Speaker(s): Kyle C. Krpata, Christopher R. Machera and Ramona Y. Nee

October 29, 2018 — Durham, NC — Weil partners Kyle Krpata, Christopher Machera and Ramona Nee presented on the fundamentals of private equity to Duke Law School's Business Law Society.

Preparing for Exits: Planning on the Front End and Implementing on the Back End

Speaker(s): Christopher R. Machera

October 27, 2016 — Part of Weil's 2016 Private Equity Webinar Series
Firm News & Announcements