6,000
Alumni in Our Global Network
8
Alumni Appointed to the Federal Bench
200+
Alumni Serving in the Judiciary and Government Agencies
240+
Alumni in the Financial Sector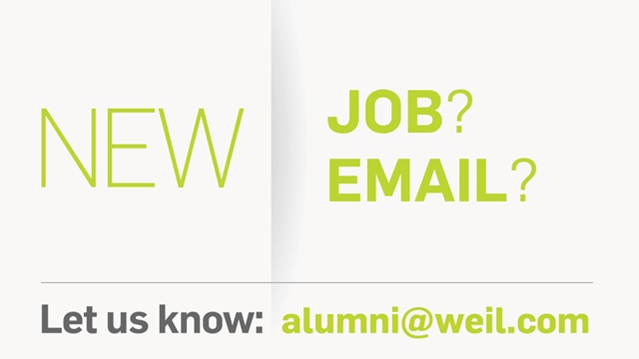 What's New in Your World?
We invite our alumni to inform us about recent job transitions, promotions, significant life events and professional achievements. Please include your Department and Weil class year. E-mail
alumni@weil.com
with your update.
A Champion of Conflict Resolution
N. Damali Peterman, a former Corporate associate in our New York office, fully embodies the Weil entrepreneurial ethos. She is the Founder and CEO of Breakthrough ADR, a global conflict resolution firm that helps organizations resolve conflict in everyday situations. She recently joined JAMS, the world's largest alternative dispute resolution organization, as a mediator, arbitrator and ombudsperson – and as one of the youngest people ever invited to become a member of the prestigious panel. A true trailblazer, Damali has been featured frequently in the media and recently was interviewed by Forbes magazine.
In this month's edition of the Weil Alumni Interview Series, Damali spoke with Charan Sandhu, a partner in our Technology & IP Transactions practice. Damali explained why she is so passionate about conflict resolution, why her unique career path makes her a "unicorn" in the industry and how her wide international experience has enabled her to navigate the cultural differences that so often must be bridged to successfully resolve disputes.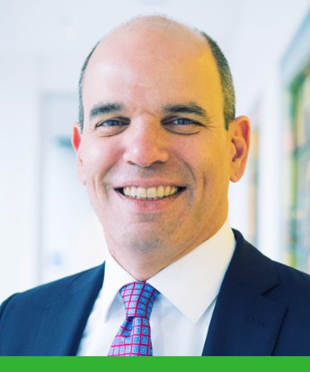 Congratulations to José Ramón González (NY/Corp/'94) on recently receiving the Latino Attorney of the Year Award from the Hispanic National Bar Association. The HNBA cited his career as a leading lawyer in the financial services industry and his longstanding commitment to the community, including serving as Chair of the Board of Directors of LatinoJustice PRLDEF. José is Chief Legal Officer and Corporate Secretary at Equitable Holdings, Inc., the financial services holding company that consists of Equitable and AllianceBernstein.