Biography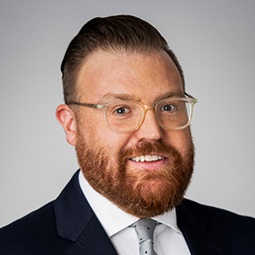 Matthew S. Connors is counsel in Weil's Securities Litigation practice group, where he focuses on defending securities, M&A, derivative, and other complex corporate litigation in federal and state courts throughout the country.
Matthew
 also counsels with respect to M&A, corporate governance, securities, disclosure, indemnification, and insurance issues, among others, and provides representation in connection with proxy contests and governmental, regulatory, and internal investigations.
Matthew's recent experience includes lead roles on Weil teams representing:
Willis Towers Watson and certain former directors of Towers Watson and Willis Group Holdings in ongoing fiduciary duty and securities litigations brought in the Delaware Court of Chancery, the Eastern District of Virginia, and New York state court relating to Willis's merger with Towers Watson.
Brookfield Asset Management in stockholder litigation in the Delaware Court of Chancery relating to Brookfield's acquisition of Rouse Properties. All claims dismissed.
Lender Processing Services (LPS) in an appraisal action in the Delaware Court of Chancery seeking $90 million in additional consideration in connection with Fidelity National Financial's $4.2 billion acquisition of LPS. Following a four-day trial, the court ruled that petitioner, an appraisal arbitrageur, was entitled to no additional consideration.
The outside, non-management directors of iStar, a Maryland real estate investment trust, in responding to a stockholder demand concerning an equity incentive compensation plan and related litigation in Maryland state courts, including an appeal to the Maryland Court of Appeals. Motion to dismiss all claims affirmed.
ATMI and its board of directors in stockholder litigation in Connecticut state court arising out of ATMI's $1.15 billion acquisition by Entegris. Motion to strike all claims granted.
Matthew also devotes time to pro bono matters, including having argued a criminal appeal before the New York Supreme Court, Appellate Division (First Department).
Prior to joining the Firm, Matthew served as a law clerk to Vice Chancellor John W. Noble (retired) of the Delaware Court of Chancery.
Firm News & Announcements
Firm News & Announcements