Biography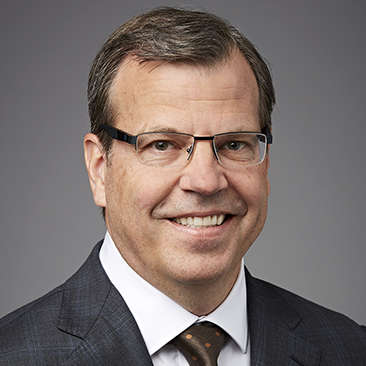 Craig Adas is Managing Partner of the Silicon Valley office and a member of the Corporate Department. His practice focuses on mergers and acquisitions, private equity and securities, with particular emphasis on private and public acquisitions, leveraged buyouts, dispositions and joint ventures. He regularly advises boards of directors on governance, fiduciary duty, corporate opportunity and other strategic matters. He also represents investment banks in connection with M&A transactions.
Mr. Adas has been recognized as a leading lawyer in both M&A and private equity by Chambers USA, with sources noting his "very pragmatic approach to transactions" as well as his ability to "take into account not just legal issues but also business issues." He has also been recognized in Legal 500 in the field of Mergers & Acquisitions. In 2017, The Recorder named Mr. Adas a "Trusted Advisor" for Mergers & Acquisitions. He was also named to the Daily Journal's most recent list of Top Private Equity Lawyers.
Representative Transactions:
Boyd Corporation in its acquisitions of Action Fabricators and Aavid Thermalloy.
Conversica, a portfolio company of Kennet Partners, Toba Capital and Providence Equity in its acquisition of substantially all the assets of Intelligens and various pricings.
Core-Mark Holding Company in various acquisitions including Farner-Bocken Co., Pine State Convenience, Forrest City Grocery Co., Finkle Distributors and J.T. Davenport & Sons.
CPU Technology, a Carlyle portfolio company, in its sale to The Boeing Company.
Dell in various growth equity investments.
Evercore in connection with Tesla's acquisition of SolarCity; the sale of HTC's smartphone business; and Palo Alto Networks' acquisition of Demisto.
Genstar Capital:

as principal selling stockholder, in a $282 million secondary offering of 5.75 million shares of Palomar Holdings, Inc. and in a $220 million secondary offering of 6 million shares of Palomar Holdings, Inc.
in its sale of Boyd Corporation to affiliates of Goldman Sachs, the Global Marine and Mobile Business of Power Products Holdings to Brunswick Corporation, Tecomet to Charlesbank Capital and Evolution1 to WEX.
in its acquisition of Boyd, Infinite RF Holdings, L-Com, Ohio Transmission Corporation, Pretium Packaging, Power Products Holdings and Tecomet.
in its sale of Pretium Packaging, LLC to Clearlake Capital.

Getty Images in its "go-private" transaction and its subsequent sale by Hellman & Freidman to The Carlyle Group.
HCL Technologies Limited and Sumeru Equity Partners in the acquisition of Actian Corporation.
Infinite Electronics, Inc., a portfolio company of Genstar Capital, in is acquisition of Smiths Interconnect's Microwave Telecoms Business from Smiths Group plc.
Macquarie Capital in its joint venture with Dickey Publishing to acquire Modern Luxury Media.
Maxim Integrated Products in various acquisitions including Scintera Networks, Mobilygen Corp., Innova Card and the Wireless Central and Secured Transactions business lines of ZILOG.
Micron in its acquisition of Tidal Systems, Limited.
Sequoia Capital in various growth equity investments.
Silver Lake in various acquisitions including Velocity Technology Enterprises, ForeFlight LLC and Titan Technology Partners Ltd.
Silver Lake Sumeru in its sale of Foreflight, LLC to The Boeing Company.
SiriusXM in its acquisition of a minority stake in SoundCloud Ltd.
Symantec Corp. in various acquisitions including LiveOffice LLC and GuardianEdge Technologies.
Velocity Technology Solutions, Inc., a portfolio company of Silver Lake Sumeru in its acquisition of Mercury Technology Group, Inc.
Vonage in various acquisitions including Nexmo, Telesphere Networks Ltd., Vocalocity, Inc., SimpleSignal, Inc. and iCore Networks.
Yahoo in various acquisitions including Flurry, Inc., MSKYNET, ThumbsUp Labs and Tomfoolery.
Guides and Resources, Awards and Recognition, Speaking Engagements, Firm News & Announcements, Latest Thinking
Craig Adas Named a Trusted Advisor

Award Brief — The Recorder

Craig Adas Named a "Leading" Lawyer for Corporate/M&A: Private Equity in California

Award Brief — Chambers USA

Craig Adas named "Recommended" Lawyer for M&A: Mega-Deals ($5bn+) in the US

Award Brief — Legal 500 US

Craig Adas was named a "Leading" Lawyer for Corporate/M&A in Northern California

Award Brief — Chambers USA 2012
Daily Journal Western M&A/Private Equity Forum Speaker(s): Craig W. Adas and Matt Stewart

October 11, 2018 — San Francisco — Silicon Valley managing partner Craig Adas moderated a panel entitled "Private Equity Acquisitions," which discussed the current private equity and M&A environments. Private Equity partner Matt Stewart served as a panelist on "M&A Tips and Tactics for Private Target Deals," which focused on the issues counsel for private companies face and offer negotiating strategies.

Avoiding and Managing M&A Disputes

Speaker(s): Craig W. Adas

September 13, 2017 — San Francisco, CA — Craig Adas participated on a panel entitled "Current Tech M&A Trends and Outlook" at the 8th Annual Western M&A Forum. The panel addressed the factors that continue to drive the M&A market and the impact of recent trends on the outlook of M&A going forward.
Firm News & Announcements