Biography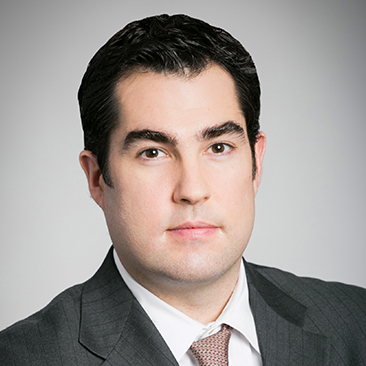 David Griffiths is a senior associate in the Business Finance & Restructuring Department of Weil's New York office. Mr. Griffiths practices in all areas of domestic and international restructurings, crisis management, corporate governance, financings, and acquisitions involving distressed situations, and is experienced in capital markets transactions.
Under the supervision of Weil partners, Mr. Griffiths has provided commercial, legal, and strategic advice on cross-border issues to clients in stressed and special situations, including to large and medium-size businesses in need of restructuring; to financial advisors, trustees, administrators, directors, and creditors of businesses facing distress; and to investors seeking to acquire assets or trade claims of businesses both in and out of court.
Mr. Griffiths has significant multi-jurisdiction experience on transactions in New York, Delaware, Puerto Rico, London, Hong Kong, and Beijing, and was previously based in Weil's London office.
Recently, Mr. Griffiths assisted Synchrony Financial (GE Capital's North American retail finance business), one of the premier consumer financial services companies in the United States and the largest provider of private label credit cards in the United States based on purchase volume and receivables, in its approximately $2.95 billion initial public offering, and related $3.6 billion debt offering.
On the debtor side, Mr. Griffiths has been actively involved in the restructurings of MBIA, MF Global, General Motors/Motors Liquidation Company and Uno Restaurants.
On the creditor side, Mr. Griffiths recently represented large real estate funds in the chapter 15 proceedings of Irish Bank Resolution Corporation. Mr. Griffiths has also advised major financial institutions such as Citigroup in CIT's chapter 11 proceedings, private equity firms such as HIG Capital in potential distressed acquisitions, and hedge funds such as Fir Tree Partners in analyzing trade ideas.
Mr. Griffiths also spends a significant amount of time on pro bono and charitable activities. Most recently, Mr. Griffiths worked in Haiti under the auspices of the Organization of American States on a disability rights project financed by USAID, training Haitian government ministers, civil servants, and judges on the implementation of the UN Convention on the Rights of Persons with Disabilities. Mr. Griffiths is also the founder and trustee of international adventure charity Go Help, which runs long-distance expeditions such as the Mongolia Charity Rally, Roof of the World Charity Rally, and MesoAmerica Charity Rally. Mr. Griffiths also advised the UN World Food Programme on the world's first humanitarian weather derivative transaction, and previously worked for the United Nations International Criminal Tribunal for Rwanda in Arusha, Tanzania.
Awards and Recognition, Speaking Engagements, Guides and Resources, Firm News & Announcements, Latest Thinking
Firm News & Announcements