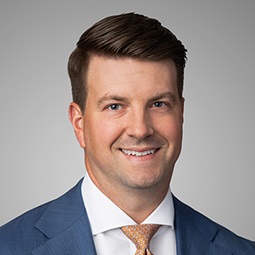 Chase Bentley is an associate in the Restructuring Department of Weil's New York office. Chase's practice includes domestic and cross-border corporate restructuring, special situations, distressed M&A, distressed financing, and bankruptcy and insolvency proceedings.
Prior to joining Weil, Chase practiced restructuring, M&A, and special situations at a major international law firm. Chase received his B.A. in Political Science from Northeastern University, his J.D., magna cum laude, from Cornell Law School, and his M.B.A. from Cornell S.C. Johnson Graduate School of Management.  During law school, Chase served as a judicial extern to the Honorable Margaret Cangilos-Ruiz (ret.) for the United States Bankruptcy Court for the Northern District of New York.
Chase has been a member of teams representing debtors, ad hoc creditor groups, secured lenders, other creditors, DIP lenders, sponsors, and acquirors in both in-court restructurings and out-of-court restructuring and distressed M&A transactions across a broad range of industries including energy, manufacturing, automotive, hospitality, healthcare, real estate, entertainment, and technology, including:
Debtor/Company Experience:
Exide Holdings, Inc. and its affiliated debtors, a global lead-acid batteries manufacturing company, in their chapter 11 cases. In just 5 months, Exide completed two going concern sale and separation transactions for its U.S. and European/Rest of World businesses (including the negotiation of long-term commercial arrangements among them) and also accomplished a first of its kind global settlement with the Department of Justice and more than 10 state regulators to resolve hundreds of millions of dollars of Exide's historical environmental liabilities at more than 20 dormant locations.
Creditor/Lender/Acquiror/Other Experience:
Eagle Hospitality Trust, in connection with the representation of Monarch Alternative Capital as the new-money DIP lender to the Eagle Hospitality debtors and purchaser for 10 hotels in the portfolio of Eagle Hospitality, a real estate investment trust holding diverse hotel properties in the United States.
Onyx Centersource, in connection with the representation of an ad hoc committee of secured lenders in the out-of-court restructuring of Onyx Centersource, a leading provider of hospitality technology for commission payments and recovery solutions for hotels and travel agencies.