Biography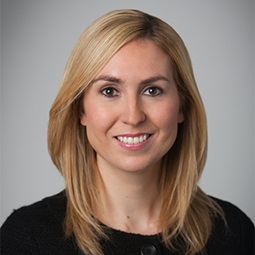 Megan Granger is a partner in Weil's Antitrust/Competition group. Her practice focuses primarily on mergers and acquisitions while also providing general counseling on all aspects of antitrust law. She has worked on matters across a wide range of industries including technology, chemicals, pharmaceuticals, medical devices, retail, food & beverage, energy, automotive parts, paint/coatings, and agriculture.
The National Law Journal named Megan a 2021 "D.C. Rising Star" honoring the region's top 40 lawyers aged 40 or under. The award recognizes her achievements advising leading businesses through the global merger review process, as well as her impact as a mentor and member of the legal community. Megan was also recognized as a 2022 and 2021 Rising Star in Competition and Antitrust by Legal Media Group's Expert Guides and as a 2020 Rising Star in Mergers & Acquisitions by Super Lawyers.
Megan obtained her J.D. from the University of Virginia School Of Law where she served on the editorial board of the Virginia Law & Business Review. She earned her B.S. in Commerce, with distinction, from the University of Virginia McIntire School of Commerce.
Key Representations:
Representing Microsoft in its $68.7 billion acquisition of Activision Blizzard, Inc., a leading publisher of popular PC, console and mobile games. This is a cross-border matter in which Weil serves as lead global antitrust counsel coordinating the regulatory process across several jurisdictions worldwide.
Represented Meta Platforms (f/k/a Facebook) in numerous M&A related matters, including its $1 billion acquisition of Kustomer, a customer relationship management (CRM) company, and its pending $400 million acquisition of Within, the startup behind the VR fitness service Supernatural.
Represented Booking Holdings, an online travel company, in its $1.2 billion acquisition of Getaroom and its pending €1.63 billion acquisition of Etraveli Group, a global flight booking provider.
Represented Sherwin Williams in its acquisition of Specialty Polymers, Inc. a leading manufacturer and developer of primarily water-based polymers used in architectural and industrial coatings and other applications.
Represented NEOGEN Corporation in its $5.3 billion combination with the Food Safety business of 3M.
Represented Microsoft in its $7.5 billion acquisition of ZeniMax Media, parent company of Bethesda Softworks and other game studios.
Represented BASF in its $11 billion acquisition of seed and herbicide businesses and assets pursuant to a DOJ antitrust consent decree in connection with Bayer's acquisition of Monsanto. At the time, BASF's acquisition was the largest negotiated merger divestiture in the history of US antitrust enforcement.
Represented Blackstone Capital Partners and its portfolio company, PSAV, a global AV and event technology services provider, in its acquisition of Encore Event Technologies. Weil obtained unconditional clearance from the FTC.
Represented Alfa S.A.B. de C.V. in the formation of Corpus Christi Polymers LLC (CCP), a joint venture among industry participants, and CCP's $1.2 billion acquisition of an under-construction PET-PTA production facility in Corpus Christi, TX from M&G USA Corp.
Represented Walgreens Boots Alliance in its acquisition of 1,932 Rite Aid stores and related assets, a transaction valued at $4.377 billion.
Represented The Sherwin-Williams Company in its $11.3 billion acquisition of The Valspar Corporation, a leading manufacturer of paint and coatings.
Represented Campbell Soup Company in its $4.87 billion acquisition of Snyder's-Lance.
Represented Biomet Inc., a manufacturer of musculoskeletal and biotechnology products, in its $13.4 billion sale to Zimmer Holdings, Inc.
Represented Kinder Morgan in its $38 billion acquisition of El Paso Corporation, creating one of the largest energy companies in the world.
Represented The Sherwin-Williams Company in its acquisition of the US business of Comex, a paint manufacturer headquartered in Mexico with a significant presence in the US and Canada.
Represented Bridgestone in a Department of Justice criminal investigation regarding the alleged bid rigging of automotive anti-vibrational rubber parts.
Awards and Recognition, Firm News & Announcements, Latest Thinking
Weil Recognized in Global Competition Review's Matter of the Year for 2019

Award Brief — Global Competition Review Awards
Firm News & Announcements