Biography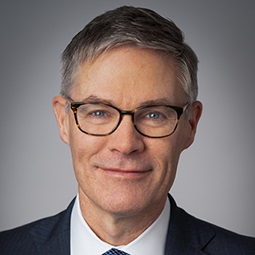 John P. Barry is Head of Weil's Employment Litigation Practice Group. He is a well-regarded trial lawyer and corporate counselor who has more than 25 years of experience advising companies and their executives, directors, and HR leaders on sensitive and significant employment law issues in the courtroom, boardroom, enforcement, and transactional contexts.
Clients seek out John to litigate and provide counsel for their most important restrictive covenant, trade secret, and employment matters. He regularly assists clients with crisis or other emergent situations involving executive onboarding, departures, or misconduct; mass exoduses and raids; planned hiring of key employees from competitors; claims of discrimination, harassment, or retaliation; and incentive compensation programs, acquisitions, investments, and agreements between business partners, vendors, and customers. John is known for quickly dissecting the issues and understanding the dynamics of how a case will unfold before a judge, jury, or administrative agency, as well as its impact on a company's business and reputation.
He has represented companies across the industry spectrum, including financial services, private equity, hedge funds, alternative asset management funds, pharmaceuticals, medical devices, retail, and technology.
John has expansive experience in restrictive covenant matters, encompassing matters involving non-competition, non-solicitation, confidentiality, non-disclosure, non-disparagement, judicial modification (bluepenciling) of agreements, clawback, and other remedial provisions. He has handled these issues in all 50 states and internationally.
John has developed a reputation as a preeminent employment lawyer. In 2016, he received the 2016 Lexology Client Choice Award in the Employment & Benefits category, an accolade that recognizes law firms and partners around the world who stand apart for their excellent client care and high quality of service. Since 2013, John has been recognized as a leading employment lawyer in Chambers USA, which notes he is "fantastic" and an "exceptionally talented lawyer," "a smart, sharp lawyer who is great with clients" and "has an innate sense of how to approach a case giving you the optimal chance of success." Since 2008, he likewise has been ranked nationally by Legal 500 in the areas of Trade Secrets and Labor & Employment Disputes. John also has been recognized by Benchmark Litigation, Best Lawyers in America, and Super Lawyers, and is a Fellow of the College of Labor & Employment Lawyers.
Outside of his active practice, he is a noted and regular author and speaker on employment-related topics. John has been quoted by The National Law Journal, among other publications, regarding employment law and restrictive covenants. He also was honored with a 2013 Burton Award for Distinguished Legal Writing for the article, "Can An Employee Steal Social Media Influence?" which appeared in Corporate Counsel in March 2012.
John received his J.D. from Boston University School of Law and his B.A., cum laude, from Harvard University.
Prior to joining Weil, John worked at another international law firm, where he served as both Labor & Employment Law Department Operating Partner and as Co-Head of the Non-Compete and Trade Secrets Group.
Firm News & Announcements, Awards and Recognition, Speaking Engagements, Latest Thinking
Firm News & Announcements
John Barry Named a "Leading" Lawyer for Labor & Employment, New York

Award Brief — Chambers USA
Ethical Issues in Noncompete Matters: Fulfilling Obligations to Clients and the Court While Avoiding Traps for the Unwary

Speaker(s): John P. Barry

September 29, 2022 — Weil Employment Litigation Practice Group Head John P. Barry served on a panel entitled "Ethical Issues in Noncompete Matters: Fulfilling Obligations to Clients and the Court While Avoiding Traps for the Unwary," at PLI's Noncompetes and Restrictive Covenants 2022: What Every Lawyer, Human Resources Professional, and Key Strategic Decisionmaker Should Know.

Roundtable: How Biases Prevent Settlement in Mediation

Speaker(s): John P. Barry

June 21, 2022 — New York, New York — Employment Litigation Practice Group Head John P. Barry was a panelist at a roundtable podcast entitled "How Biases Prevent Settlement in Mediation," discussing the impact of biases in mediation, including recurring biases, conflict communication styles, and pertinent case studies, presented at JAMS.