Notable Representations, Key Contacts
Global Transactional and Restructuring Capabilities
Weil's Executive Compensation and Benefits lawyers are strategically located in the United States and United Kingdom. Our lawyers work in close coordination with the Firm's M&A, Private Equity, Private Funds and Restructuring practices, and regularly advise global clients on the legal and financial risks associated with compensation and benefit arrangements that arise in these types of commercial matters — many of which require sensitive issues for senior management, transition planning and compensation.
Trusted Advisor to Public and Private Companies
Weil regularly advises public and private companies, as well as their boards of directors and compensation committees, on matters involving compensation and employee benefits. Our lawyers work closely with the Firm's Public Company Advisory Group and Corporate Department to provide a full suite of advice for the design and implementation of compensation and benefit arrangements, taking into consideration Institutional Shareholders Services and institutional investor guidelines, as well as say on pay and disclosure issues.
Instrumental in the Design and Negotiation of Executive Employment and Compensation Arrangements.
We advise companies and management teams on senior executive employment and compensation arrangements, including  for employment, separation, retention, cash incentives, equity incentives (such as stock options, restricted stock, partnership profits and capital interests, and other alternative forms of equity compensation), deferred compensation, golden parachutes, and pension and retirement.
Weil also regularly counsels clients in connection with ERISA, pension investments and fiduciary matters; equity and incentive compensation plans; nonqualified pension plans; and employment, severance, and change-in-control agreements. We frequently appear on behalf of clients before regulatory agencies such as the IRS, Pension Benefit Guaranty Corporation, and Department of Labor.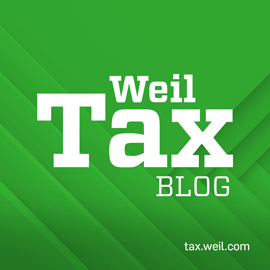 Ranked Tier 1 for Employee Benefits & Executive Compensation

Legal 500 US 2021
Named a "Leading" Firm for Employee Benefits & Executive Compensation in the U.S.

Chambers USA 2021
Named a "Leading" Firm for Employee Benefits & Executive Compensation in New York

Chambers USA 2021
Five Employee Benefits & Executive Compensation Partners Named Among the "500 Leading U.S. Corporate Employment Lawyers"

Lawdragon
Ranked Tier 1 for National: Employee Benefits (ERISA) Law

U.S. News - Best Lawyers "Best Law Firms" 2021*

*Best Lawyers (in America) is by Levine Leichtman Capital Partners
Practice Head Paul Wessel Named MVP: Benefits

Law360 2018
Awards and Recognition, Speaking Engagements, Firm News & Announcements, Latest Thinking
Weil Ranked Tier 1 for Employee Benefits & Executive Compensation

Award Brief — Legal 500 US 2021

Weil Named a "Leading" Firm for Employee Benefits & Executive Compensation in the U.S.

Award Brief — Chambers USA 2021

Weil Named a "Leading" Firm for Employee Benefits & Executive Compensation in New York

Award Brief — Chambers USA 2021

Five Employee Benefits & Executive Compensation Partners Named Among the "500 Leading U.S. Corporate Employment Lawyers"

Award Brief — Lawdragon

Weil Ranked Tier 1 for National: Employee Benefits (ERISA) Law

Award Brief — U.S. News - Best Lawyers "Best Law Firms" 2021 (Best Lawyers (in America) is by Levine Leichtman Capital Partners)

Practice Head Paul Wessel Named a 2018 MVP: Benefits

Award Brief — Law360
Firm News & Announcements