Biography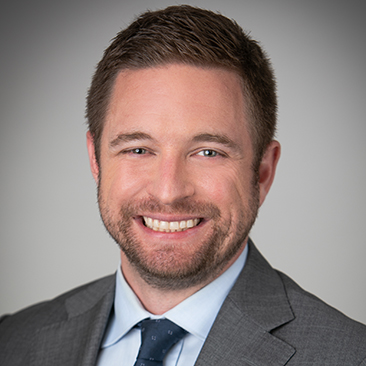 Justin D. Lee is a partner in Weil's Banking & Finance practice and is based in New York. His practice involves advising institutional lenders, loan funds, asset managers and corporate borrowers on all types of bank financing transactions, with a particular expertise in complex multi-jurisdictional financings. He has significant experience advising on asset-based loans, investment grade lending, cross-border and domestic acquisitions, middle market and large cap financings, bridge loans, restructurings, working capital facilities and subordinated and second lien financings.
Experience
Goldman Sachs, as first and second lien administrative agent and a lead arranger, in $2.2 billion first and second lien committed financing to support the pending $4.2 billion acquisition of Duff & Phelps LLC by an investor consortium led by Stone Point Capital and Further Global
Goldman Sachs in a $9 billion bridge facility to support the spin-off by Twenty-First Century Fox, Inc. to its shareholders of a new "Fox," an entity comprising highly-rated news, sports and broadcast businesses, as part of a series of transactions that also included the combination of the rest of the Twenty-First Century Fox businesses with The Walt Disney Company
The lead arrangers and joint bookrunners, in £12.2 billion bridge financing to support Twenty-First Century Fox, Inc., in its proposed approximately £11.7 billion acquisition of all the share capital it did not already own of Sky plc
The lead arrangers in $3 billion senior secured facilities to finance in part JAB's approximately $7.5 billion take-private of Panera Bread Company
The lead arrangers and bookrunners in $3.1 billion bridge financing to support the $4.3 billion acquisition by Parker Hannifin Corporation
JPMorgan, as administrative agent, bookrunner and lead arranger, in an amendment and extension of both a $13.4 billion Revolving Credit Facility and a $2 billion Supplemental Revolving Credit Facility for Ford Motor Company
Campbell Soup Company in a $1.85 billion senior unsecured revolving facility
Jefferies, as administrative agent and incremental lender, in a $120 million incremental upsize of $345 million first lien credit facilities for Wrench Group Inc. (a portfolio company of Leonard Green & Partners)
Citi, as lead arranger and administrative agent, in $250 million senior secured debtor-in-possession facilities for Garrett Motion Inc.
Morgan Stanley, as administrative agent, in $1.1 billion amended, extended and upsized senior secured credit facilities for OUTFRONT Media, Inc. to refinance and reprice existing indebtedness
Doncasters Group Limited in its $1.3 billion credit facilities and subsequent restructuring of indebtedness through a UK scheme of arrangement
Goldman Sachs, as a joint lead arranger, in $875 million senior secured refinancing facilities for ProQuest LLC (a portfolio company of CIG, Atairos Management and Broad Street Principal Investments), and in a $210 million senior secured incremental term facility to finance ProQuest's acquisition of Innovative Interfaces
Goldman Sachs and certain other initial purchasers of $770 million second lien floating rate notes of Sotera Health LLC (a portfolio company of Warburg Pincus) to refinance existing indebtedness and $100 million of first lien floating rate notes to finance a tuck-in acquisition
Goldman Sachs, as agent, in $240 million senior secured term and $35 million ABL multicurrency revolving facilities to finance Palladium Equity Partners' acquisition of Kymera International as well as a $185 million incremental senior secured term facility to finance the acquisition of Reading Alloys, Inc.
The administrative agent, collateral agent, joint lead arranger and joint bookrunner, in senior secured facilities for Mavenir Systems Inc. (a portfolio company of Siris Capital Group) to refinance existing indebtedness
The lead arrangers in $125 million asset-based revolving, $440 million first lien term and $275 million bridge facilities to finance One Rock Capital's approximately $932 million take-private of Innophos Holdings, Inc.
The lead arrangers in up to €7.6 billion secured multi-currency credit facilities to finance the contribution of the coffee business of D.E Master Blender 1753 N.V. and that of Mondelez International, Inc. into a joint venture (received a personal commendation from FT North America Innovative Lawyers Report)
The lead arrangers in $630 million multicurrency unsecured, senior secured and asset-based facilities to finance Triton's acquisition of Werner Co., Inc.
Citi in a $400 million secured multicurrency revolving facility and further $200 million incremental commitment for Livent Corporation and FMC Lithium USA Corp. (at the time subsidiaries of FMC Corporation) to finance their spin-off from FMC and Livent Corporation's commencement of operations as a publicly traded corporation
Citi, as administrative agent, in an amended, extended and upsized $1.9 billion asset-based revolving credit facility for Tenet Healthcare Corporation
Citi as administrative agent and a joint arranger in a $225 million asset-based facility to support Contura Energy, Inc. and its affiliates
The administrative and non-U.S. collateral agent and joint arranger in $478 million term and $150 million multicurrency revolving senior secured credit facilities for Rain CII Carbon LLC and its Canadian, German and Belgian affiliates
The administrative agent and lead arranger in $378 million first and second lien term and revolving facilities for Pathway Partners Vet Management (n/k/a Pathway Vet Alliance LLC) (a portfolio company of Morgan Stanley Private Equity to refinance existing indebtedness and finance Pathway Partners' purchase of a veterinary ophthalmology company and certain other acquisitions
Goldman Sachs, as lender alongside UBS, in $150 million of committed financing for the acquisition by Duff & Phelps LLC (a portfolio company of Permira) of Prime Clerk LLC
Goldman Sachs, as arranger, in a $140 million incremental senior secured EMEA term facility for GTT Communications, BV
General Motors Company and certain of its subsidiaries based in the United States, Brazil and Sweden in $5 billion three-year and $7.5 billion five-year senior multicurrency revolving credit facilities
Mubadala Development Company, as a member of the consortium including Sony Corporation, in connection with the $1.25 billion senior secured financing for the consortium's $2.2 billion acquisition of EMI Music Publishing
EMI Music Publishing (at the time a portfolio company jointly owned by, among others, Mubadala Development Company PJSC and Sony Corporation of America) in a $1.2 billion refinancing of its existing senior secured indebtedness
The lead arrangers in a $2.9 billion committed bridge facility for Verisk Analytics, Inc. to finance its £1.85 billion (approximately $2.8 billion) acquisition of Wood Mackenzie and subsequent $1 billion revolving credit facility
The lead arrangers on the financing for CVC's £800 million acquisition of Sky Bet from Sky plc and subsequent dividend recapitalization
The lead arrangers in $1.3 billion credit facilities for Goldman Sachs and Koch Industries to finance the acquisition of Flint Group as well as the administrative agent in connection with the subsequent UK scheme of arrangement
The lead arrangers in $1.2 billion senior secured credit facilities for CBS Outdoor Americas (now known as OUTFRONT Media)
In connection with debtor-in-possession and/or exit facilities for Reader's Digest Association, Washington Mutual and Alpha Natural Resources
Antares Capital in connection with securing financings including in respect of 365 Data Centers, Asset Plus, Badger Sportswear, KidKraft, Paya and WS Packaging
Citi Commercial Bank in connection with securing financings including in respect of Cerence, Electronics for Imaging, Etsy, EXL, Integrated Project Services and Starkey Laboratories
During his time at Weil, Mr. Lee participated in an extended secondment to the Loan Negotiation Group of Goldman Sachs in both its New York and London offices.
Mr. Lee has been named a 2020 "Rising Star" for Banking by Law360, among The M&A Advisor's 2020 Emerging Leaders and a 2020 "Rising Star" by the New York Law Journal. He is also recognized as a "Rising Star" for Bank Lending by Legal 500 US. He was named a "Rising Star" in Banking by New York Super Lawyers, 2016-2019.
Mr. Lee counsels pro bono clients on not-for-profit corporation law, general corporate governance, and financing arrangements. He is also actively involved with the Firm's diversity and recruiting initiatives through his roles on the Diversity Committee, Summer Program Committee and as a leader of Weil Pride (Weil's LGBT+ Affinity Group).
Mr. Lee received his law degree from New York University School of Law in 2009, where he served as Symposium Editor for the NYU Journal of Law & Business. He received his B.A. from New York University in 2006, where he graduated magna cum laude and was elected to Phi Beta Kappa.
Awards and Recognition, Firm News & Announcements
Firm News & Announcements