Weils Women Leaders
There are 63 women partners globally at Weil. Twenty-seven percent of the Firm's U.S. partners are women.
Thirteen women serve as leaders of departments, offices or practice groups, or are Firmwide committee chairs or Management Committee members. The General Counsel and two Management Committee members are women.
On this page, we feature the latest news and profiles of our many women leaders.
View more information on Women@Weil, our women's affinity group.
Latest News
Twenty-two partners have been named to the "2020 Women in Business Law Guide" by Legal Media Group's Expert Guides. The tenth annual publication recognizes "the world's leading and most respected female practitioners" across a comprehensive range of legal practice areas and jurisdictions.
Weil's honorees span 14 practice areas and eight Weil offices, demonstrating the depth and breadth of the Firm's expertise and the global leadership of its female lawyers. Weil is among the law firms with the greatest number of honorees. Read more.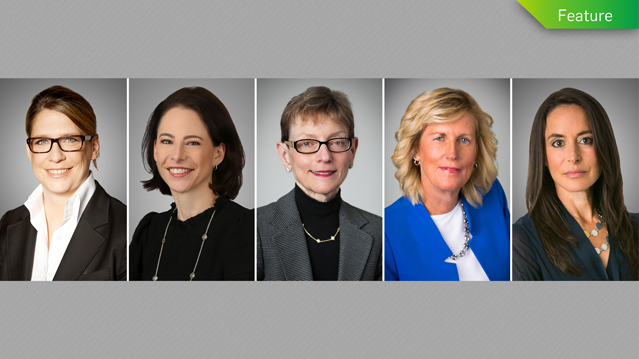 Weils Women Leaders
Weil's Female Executive Leadership: Diane Sullivan and Elizabeth Weiswasser, female members of Weil's Management Committee, and Mindy Spector, Weil's General Counsel, share reflections on their success and advice to young women today. Read more.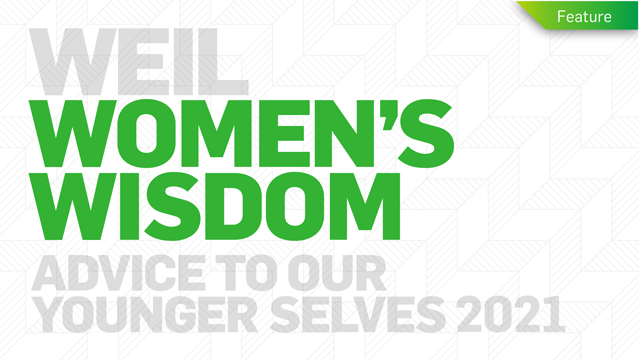 Weils Women Leaders
In Weil Women's Wisdom, female leaders reflect on their personal and professional journeys and the lessons learned along the way. Our goal is to inspire and reassure women starting their careers or at key transition points with advice and perspective from those who have blazed the trail before them. Read more.