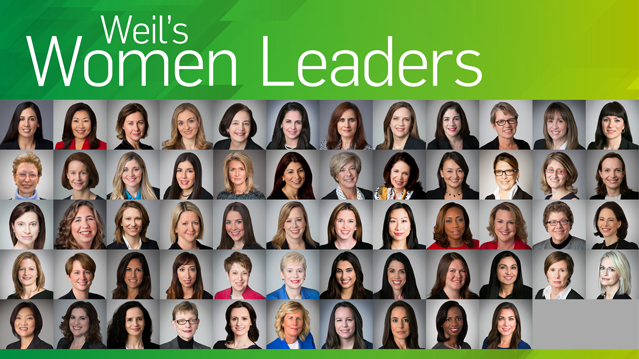 Weils Women Leaders
There are 58 women partners globally at Weil. Twenty-four percent of the Firm's U.S. partners are women.
Twelve women serve as leaders of departments, offices or practice groups, or are Firmwide committee chairs or Management Committee members. The General Counsel and three Management Committee members are women.
On this page, we feature the latest news and profiles of our many women leaders.
View more information on Women@Weil, our women's affinity group.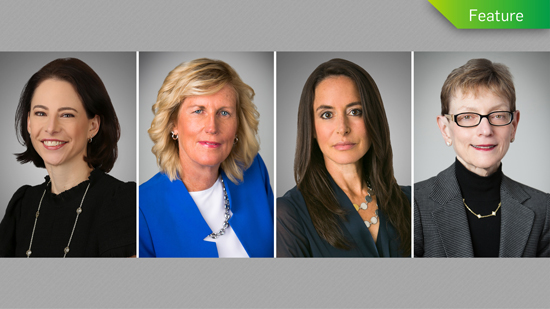 Weils Women Leaders
Weil's Female Executive Leadership: Courtney Marcus, Diane Sullivan and Elizabeth Weiswasser, female members of Weil's Management Committee, and Mindy Spector, Weil's General Counsel, share reflections on their success and advice to young women today. Read more.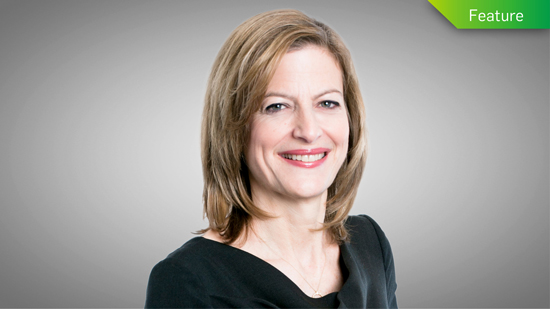 Latest News
Diversity Committee Q&A: Jacqueline Marcus discusses her role as Diversity Committee Co-Chair, TOWER Co-Chair and one of our first flex-time partners. Read more.