Biography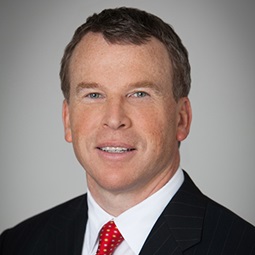 Andrew Colao is Co-Head of Weil's Banking & Finance practice and is based in New York. He is the leader of the Firm's Private Equity Finance practice. Andrew primarily represents private equity sponsors and their portfolio companies in leveraged and corporate finance transactions across a wide range of industries.
Andrew is widely recognized as a market leader in structuring and negotiating financings. He is recognized as a leading lawyer for Banking & Finance by Chambers Global and Chambers USA, where clients note that he is a "true expert in leveraged finance" who is "smart, focused and has a lot of good experience" and is "commercial, practical and knows exactly where the market is." Andrew is also recognized as a "Market Leader" for Banking in the U.S. by IFLR1000 and is recommended for Bank Lending by Legal 500 US. He has been recognized by Super Lawyers for Banking. 
Experience
American Securities and its portfolio companies in transactions involving Acuren, Air Methods Corporation, Blue Bird Corporation, Chromaflo Technologies Corporation, Conair Corporation, CPM Holdings, Inc., FleetPride, Inc., Foundation Building Materials, Inc., FullBloom Education, Henry Company LLC, LaserShip, Inc., MW Industries, Inc., NAPA Management Services Corporation, NN, Inc., OnTrac Logistics, Inc., RealManage, LLC, Royal Adhesives and SOLV Energy LLC
The Anthem Entertainment Group Inc. in a $400 million senior secured revolving facility to refinance existing indebtedness and for other corporate purposes
Aterian Investment Partners and its portfolio companies in transactions involving 32500 Central Avenue, Electrochem Solutions, Inc., Hain Pure Protein, Indianhead Plating, Inc., Pioneer Metal Finishing, LLC, Stewart Tubular Products, Inc. and Vander-Bend Manufacturing, LLC
Blackstone and its portfolio companies in transactions involving Amergint Technologies, Aqua Finance, Concert Golf Partners and Ipreo Holdings
Cava Group, Inc., a portfolio company of T. Rowe Price Group, in a senior secured revolving facility
Cornell Capital Partners and its portfolio companies in transactions involving HCT Group Holdings Limited, INW Manufacturing LLC, kdc/one Development Corporation, Inc., PureStar Linen Group LLC, the manufacturing business of Swallowfield plc and Zobele Holding S.p.A.
Dave & Buster's, Inc. in $500 million senior secured facilities
Flexera Software LLC in $1.7 billion first and second lien term and revolving facilities to finance its acquisition by Thoma Bravo
Focus Financial Partners, LLC in $1.2 billion senior secured facilities
Healogics, Inc. (a portfolio company of Clayton Dubilier & Rice, Partners Group and Northwestern Mutual) in senior secured term and revolving restructuring facilities to refinance existing indebtedness
Mudrick Capital Management in an $825 million secured term facility for its portfolio company Dex Media, Inc. (n/k/a Thryv) and Thryv Holdings, Inc. in $875 million senior secured term and ABL revolving facilities to finance its acquisition of Sensis Pty Ltd. and to extend and refinance existing commitments and outstanding indebtedness
OMERS Private Equity and its portfolio companies in transactions involving Accelerated Rehabilitation Centers, Document Technologies Inc., Epiq Systems, Inc., Essential Services Holding Corporation, Inmar, Inc., Great Expressions Dental Centers, Inc., The Kenan Advantage Group, Inc., Paradigm Outcomes, Premise Health, Pueblo Mechanical & Controls and TurnPoint Services
Ontario Teachers' Pension Plan and its portfolio companies in transactions involving APCO Holdings, Inc., Arterra Wines Canada, Inc., BroadStreet Partners, Inc., Flexera Software LLC, Flynn Restaurant Group, LP, Heartland Dental Care, LLC, PhyNet Dermatology LLC, Trivium Packaging and Vantage Elevator Solutions
Snow Phipps Group (n/k/a TruArc Partners) and its portfolio companies in transactions involving Academy Fire Life Safety, Brook and Whittle Holdings, Corp., Cascade Environmental, LLC, DecoPac, Inc., Efficient Collaborative Retail Marketing Company, LLC, Electric Guard Dog, LLC (n/k/a AMAROK, LLC), Familia Foods, Inc., FeraDyne Outdoors, LLC, HCTec Corporation, Ideal Tridon Holdings, Inc., Kele, Inc., Teasdale Latin Foods and ZeroChaos, Inc.
SoftBank Group Corp. in $1.5 billion senior secured facilities to finance in part its $3.3 billion acquisition of Fortress Investment Group LLC
Westinghouse Electric Company, LLC (a portfolio company of Brookfield Business Partners) in $6 billion amended senior secured term facilities
Andrew also has advised in numerous restructurings including iFit, Healogics and Halcón Resources.
Andrew has served on Weil's Governance Committee, Investment Committee and Professional Relations Committee. He is active in a number of pro bono and community activities, including as General Counsel of New Heights Youth.
Before joining Weil, Andrew practiced in the New York office of another global law firm and clerked for Judge Lawrence M. McKenna in the U.S. District Court for the Southern District of New York.
Awards and Recognition, Speaking Engagements, Latest Thinking, Firm News & Announcements
Andrew Colao Recognized as a "Market Leader" for Banking in the U.S.

Award Brief — IFLR1000

Andrew Colao Named a "Leading" Lawyer for Banking & Finance in the U.S.

Award Brief — Chambers Global

Andrew Colao Named a "Leading" Lawyer for Banking & Finance in New York

Award Brief — Chambers USA

Andrew Colao Recommended for Bank Lending

Award Brief — Legal 500 US
Firm News & Announcements