Administrative Staff Opportunities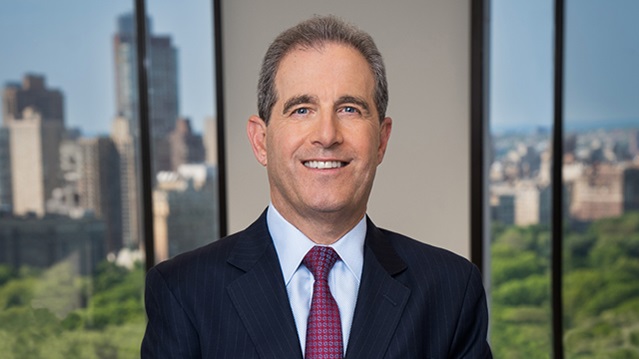 Weil at a Glance
Weil has been a preeminent provider of legal services for more than 90 years. With approximately 1,100 lawyers globally and a sophisticated team of administrative staff members across diverse functional areas, Weil's U.S. offices are located in Boston, Dallas, Houston, Miami, New York, Princeton, Silicon Valley and Washington, D.C.
Weil's Executive Partner Barry Wolf is a longstanding champion of our administrative staff. In our most recent firm social media post for Administrative Professionals Day, Barry thanked "our best-in-class" staff: "Thanks to their talents – across our global offices and their varied areas of expertise – we are able to continuously improve our Firm and deftly tackle any challenges that come our way." Barry also hosts our annual Seniority Awards to celebrate staff achieving milestone anniversaries, visits all offices annually to hold town halls and often highlights staff contributions in firm communications.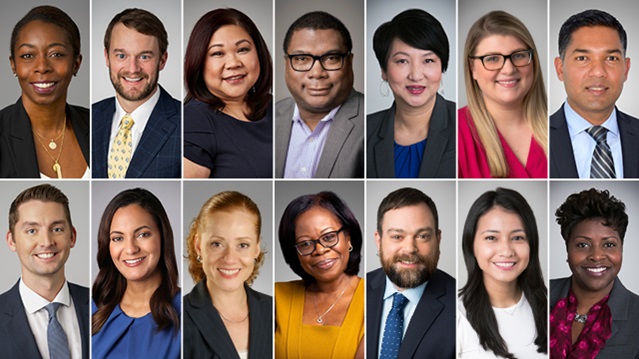 A Special Place to Build Your Career
Weil wants everyone to succeed, and our unique culture advances that goal. That's why we invest heavily in training and development, from technical savvy to leadership skills to well-being. Our environment embraces and encourages positive-minded professionals who seek to be challenged in an atmosphere built on teamwork. Highly skilled and knowledgeable administrative staff – in areas such as finance, IT, talent management, compliance and business development – assist our lawyers in exceeding client expectations. Weil fully recognizes our staff's vital contributions to the Firm's overall success.
For information about opportunities in our global offices, please consult Weil in Europe and Weil in Asia.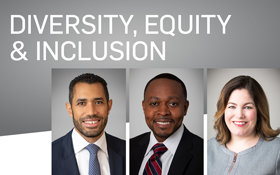 One of the qualities separating Weil from our peers is our culture. Diversity, equity and inclusion have been core values since our founding. As we forge ahead, Weil remains committed to being a market leader in attracting and promoting diverse talent at all levels as a moral, business, and talent imperative for all Weil attorneys and staff.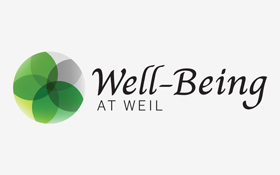 Weil remains committed to supporting the mental health and well-being of its attorneys and staff. In 2019, Weil signed the ABA Well-Being Pledge and formed a Health and Well-Being Committee to promote wellness at the Firm. A priority of the Health and Well-Being Committee is to deliver programs and resources that encourage everyone at Weil to live healthy and balanced lives, both personally and professionally.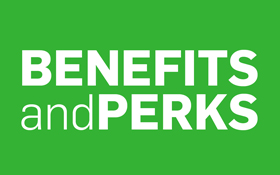 Weil recognizes the diverse needs of its U.S. administrative staff and offers a variety of benefits and perks* to enhance both their personal and professional lives.
Health and Well-Being: Medical**, dental & vision, Calm premium subscription, Employee Assistance Program & Work-Life Services
Financial Well-Being: 401(k), FSA, HSA, student loan refinancing
Family and Household Support: Back-up child & elder care, fertility & adoption benefits, pet insurance
Flexibility & Time Off: PTO, paid holidays, hybrid work model
Community & Personal Professional Development: Volunteer time off, new hire peer advisor, professional development reimbursement
*Please note this list is not exhaustive.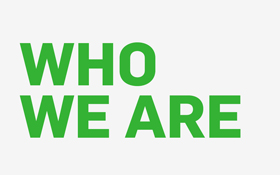 The principles below reflect who we are and what we expect of each other to be successful within the Weil work environment.
Client Service
Commitment to Excellence
Success Through Teamwork
Respect for Individuals
Personal Responsibility
Professional Development & Learning
Diversity, Equity & Inclusion
Social Responsibility
Pro Bono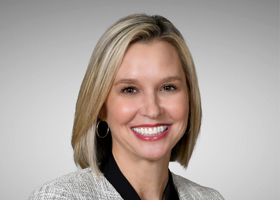 We are very intentional with our engagement initiatives, which enable us to stay connected in the Dallas office. Coming up with creative ideas is just one of the things I love about my job."

Linda Domyanic
Sr. Manager, Marketing, Recruiting, Client and Associate Relations,
Dallas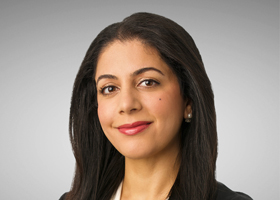 I am proud to work at a firm with a deep-rooted commitment to giving back to our broader communities, which is demonstrated by our year-round volunteer opportunities, philanthropic contributions to nonprofit organizations and so much more."

Mona Saghri
Sr. Manager, Social Responsibility & Weil Foundation,
New York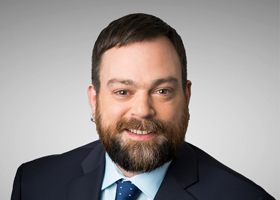 A major factor in my being enthusiastic and engaged is our people and culture. It is truly a pleasure to work and to have become friends with such talented and wonderful people Firm-wide."

Joshua Webster
Lead Graphic Designer, New York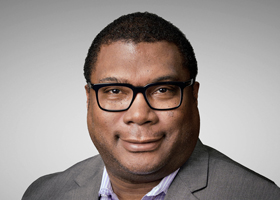 Weil is a place that truly puts its people first. I never feel like I have to decide between family and work. There's a definite balance."

Howard N. Lane III
Manager, Office Services, Washington, D.C.
It has been and will continue to be the policy of Weil to provide equal opportunity to all applicants for employment. Weil administers its personnel practices, including recruitment, hiring, promotions and other terms and conditions of employment, in a manner that does not discriminate on the basis of race, color, sex, age, religion, national origin, disability, marital status, sexual orientation, gender identity or expression, pregnancy, veteran's status, genetic information or any other legally protected status.
Weil respects your privacy. By submitting information to us, you agree to the terms of Weil's privacy policy, which addresses the personal information Weil collects and the purposes for which Weil will use that information in Sections 2 and 3.
**UnitedHealthcare creates and publishes Machine-Readable Files on behalf of the Weil Medical Plans. The Machine-Readable files are located at: transparency-in-coverage.uhc.com