Biography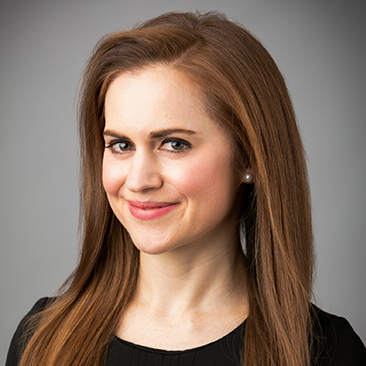 Jenna McBain is a partner in Weil's Private Equity practice and is based in New York. Ms. McBain advises private equity sponsors and their portfolio companies with respect to mergers, acquisitions and divestitures.
Experience
American Securities in (i) its $2.5 billion take-private acquisition of Air Methods Corporation, (ii) its acquisition of MW Industries, Inc. and (iii) its $825 million acquisition of the Life Sciences Business of NN, Inc.
Antin Infrastructure Partners in its acquisition of FirstLight Fiber
Apollo Infrastructure in its acquisition of Lendlease (US) Telecom Holdings LLC (n/k/a Parallel Infrastructure)
Blackstone in its acquisition of a majority stake in ZO Skin Health, Inc. and in the sale of the US Claims business of DRB Financial Solutions to Further Global, and the related financing transaction of DRB Capital
The Blackstone Group in the acquisition by Blackstone Tactical Opportunities of Amergint Technologies, Inc. and in the investment in Sema4
Funds affiliated with Blackstone Tactical Opportunities (an affiliate of The Blackstone Group L.P.) in a strategic investment in The PMI Group, Inc. together with a commitment to provide working capital financing in exchange for warrants and certain other rights
CCMP Capital Advisors, LLC in (i) the initial public offering of Milacron Holdings Inc., (ii) the initial public offering of Ollie's Bargain Outlet Holdings, Inc. and (iii) Milacron in its acquisition of Kortec, Inc.
EQT Infrastructure in its acquisition of Direct ChassisLink Inc. and in its sale of Synagro Technologies, Inc.
Fidelity National Financial, Inc. in the initial public offering of Black Knight Financial Services Inc.
Irving Place Capital in its sale of Caribbean Financial Group Holdings, L.P.
J.C. Flowers in its acquisitions of Ariel Re, the reinsurance business of Argo Group International Holdings, Ltd., Jefferson Capital Systems, LLC and a majority stake in iLendingDIRECT; and Jefferson in its acquisition of Canastream Holdings Ltd.
Lindsay Goldberg in its sale of its equity interest in Aptitude Investment Management LP
Octagon Credit Investors, LLC in its sale to Conning & Company
ONCAP Management Partners in, together with Penfund, the acquisition of a 49% stake in Mavis Tire Supply Corporation
Ontario Teachers' Pension Plan in its acquisition of PhyMed Management LLC
PSP Investments, as co-investor, in an Onex-led $1.8 billion investment in Convex Group Ltd.
Susquehanna Growth Equity and Accel Partners in their acquisition of XebiaLabs, Inc.
Teasdale Latin Foods (a portfolio company of Snow Phipps Group) in its acquisition of Rudy's Food Products Inc.
Thomas H. Lee Partners in the sale of THL Credit Advisors LLC to First Eagle Investment Management, LLC
Ms. McBain received her LL.M. from New York University School of Law, her LPC from College of Law, London, her GDL from BPP Law School and her B.A. from Bristol University.
Firm News & Announcements
Firm News & Announcements