Biography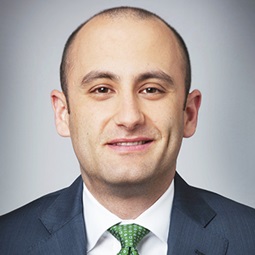 David Gail is a partner in Weil's Private Equity practice and is based in Dallas. David advises both public companies and private equity sponsors in a wide variety of transactions, including leveraged buyouts, mergers and acquisitions, strategic investments, restructurings, financings and dispositions. David also has advised clients on general corporate and commercial matters, including securities laws, corporate governance issues and other strategic considerations.
Experience
Private Equity M&A
Lindsay Goldberg

in its acquisition of WoodSpring Hotels and WoodSpring Hotels in the sale of its franchise business to Choice Hotels International and corporate-owned hotels to an affiliate of Brookfield
as a major shareholder of Crane Currency, Inc., in Crane's sale to Crane & Co. Inc.
in its acquisition of Big Ass Solutions
in its formation of Bedrock Industries, Bedrock's acquisition of Stelco Inc. (f/k/a US Steel Canada), and the subsequent IPO of Stelco
in its formation of Golden West Packaging Group LLC and acquisition of Heritage Solutions, Inc., Capital Corrugated, Inc., PackageOne, Inc., Packaging Innovators Corporation and their co-owned captive sheet feeder, Cal Sheets, LLC
in its recapitalization and sale of Dealer Tire, LLC
as a major shareholder of Aviv REIT, Inc., in Aviv's $3 billion merger with Omega Healthcare Investors, Inc.
in its tank terminals joint venture with Odfjell SE
in its sale of Ambulatory Services of America to US Renal Care

Providence Strategic Growth Partners

in its Series A financing round investment in Lusha Systems LTD
in its acquisition of a majority interest in NoFraud LLC
in its acquisition, together with Blue Star Innovation Partners, of PatientNOW
in its acquisition of Pixel Labs, LLC (n/k/a Assembly)
in its acquisition of Next Glass, Inc.
in its sale of a majority stake in Burning Glass Technologies
in its acquisition of ThreatConnect, Inc. and ThreatConnect's acquisition of Nehemiah Security LLP
in its acquisition of ShootProof, LLC
in its investment of Pineapple Payments LLC and acquisition of Payline Data Services LLC
in its acquisition of SignUp Genius
in its formation of Government Brands Holdings, and the acquisitions of Sturgis Web Services Corporation, nCourt, LLC, Value Payments Systems, LLC and eGovernment Solutions, LLC
in its formation of Data Brands Holdings, and the acquisition of Formstack, LLC and WebMerge, LLC
in its recapitalization of BlueStar Sports (n/k/a Stack Sports) and associated roll-up transactions, together with the sale of Blue Star Sports to Genstar Capital
in its acquisition of YourCause, YourCause's acquisition of substantially all of the assets of Good Done Great, and in its sale to Blackbaud, Inc.
in its acquisition of AbacusNext and AbacusNext's sale to Thomas H. Lee Partners

Providence Equity Partners in its acquisition of a majority stake in 365 Retail Markets, LLC
Kainos Capital

in its acquisition of Olde Thompson, LLC and Olde Thompson's acquisition of Gel Spice Company Inc.
in its acquisition of Country Fresh LLC, and Country Fresh's acquisition of Sun Rich Fresh Foods and Tiffany Gate
in its sale of Trilliant Food and Nutrition, LLC to Blackstone
in its acquisition and disposition of Fempro, a leading manufacturer of hygiene products in Canada
in its combination of its portfolio companies: Kettle Cuisine, Bonewerks CulinArte' and Savory Creations, into one business operating as Kettle Cuisine; and in Kettle Cuisine's acquisition of NORPAC Foods, Inc.
in its acquisition of good2grow LLC

TA Associates

in its acquisition of Global Software and insightsoftware.com
in its acquisition of Professional Datasolutions and associated roll-up transactions, together with the sale of Professional Datasolutions to Genstar Capital

Aimbridge Hospitality

in its acquisition of ONE Lodging's US assets
in its acquisition of TMI Hospitality
in its sale to Advent International

ORIX Capital Partners

in its acquisition of Peak Utility Services Group, Inc.
in its acquisition of NTI Connect
in the sale by its portfolio company, Hoffman Southwest Corporation, of all of Hoffman's Roto-Rooter franchise operations to Roto-Rooter Services Company

Advent International and its portfolio companies in its transactions involving TrueCoach, ZingFit LLC, Mariana Tek Corporation, BrandBot LLC and Triib, Inc.
Berkshire Partners, in its joint acquisition with New Balance of Adidas' Rockport unit
Topgolf International, Inc. (a portfolio company of Providence Equity Partners, Dundon Capital Partners and WestRiver Group) in its $2 billion merger of equals with Callaway Golf Company
JPMorgan Chase in connection with the bulk sale of approximately 50% of the portfolio companies held by the investment funds managed by One Equity Partners to an investor group led by Lexington Partners and AlpInvest Partners, and the related spin-out of One Equity Partners into an independent private equity firm
Apollo Global Management in connection with the contribution by AP Alternative Assets of substantially all of its assets to Athene Holding in exchange for equity of Athene Holding
Ministry Brands in in acquisition of Diamond Mind and Halo Pays
Public Company M&A
AMR Corporation, the parent company of American Airlines, in its $18 billion merger with US Airways Group, Inc.
General Electric Capital Corporation in the sale of its rail car leasing and repair business to Wells Fargo and Marmon Group
General Electric Company in its acquisition of Lineage Power
General Growth Properties, Inc.

in its $8 billion recapitalization by affiliates of Brookfield and Pershing Square
in its spinoff of The Howard Hughes Corporation
in its spinoff of Rouse Properties, Inc.

Approach Resources Inc. in its recapitalization transaction with affiliates of the Wilks Brothers
David is recognized as a "Highly Regarded" lawyer for Private Equity and M&A in Texas by IFLR1000 2021. He was named among The M&A Advisor's 2019 Emerging Leaders and among D Magazine's 2019 Best Lawyers in Dallas for Private Equity. David was also named a 2017 "Lawyer on the Rise" award honoree by Texas Lawyer. He has been recognized as a "Rising Star" in Texas for Corporate M&A by Super Lawyers 2016-2020. Prior to joining Weil, David was the Colet Fellow at St. Paul's School in London, England. David is active in national politics and served on President Barack Obama's National Finance Committee during the 2008 and 2012 election cycles. He also serves as a tournament chair for Weil's "Dodge for a Cause" charity dodgeball tournament held at the American Airlines Center benefitting Vogel Alcove.
* Super Lawyers recognition is a Thomson Reuters service
Awards and Recognition, Guides and Resources, Latest Thinking, Firm News & Announcements
David Gail Named a "Highly Regarded" lawyer for Private Equity and M&A in Texas

Award Brief — IFLR1000 2021

David Gail Named Among the Finalists for "Dealmakers of the Year" in North Texas for Mergers and Acquisitions

Award Brief — D Magazine 2020

David Gail Honored with 2019 "M&A Deal of the Year" for Advising on the Sale of Aimbridge Hospitality Holdings, LLC

Award Brief — The Texas Lawbook 2019

David Gail Named Among Emerging Leaders

Award Brief — The M&A Advisor 2019

David Gail Named "Best Lawyer" in Dallas for Private Equity

Award Brief — D Magazine 2019

David Gail Named a "Rising Star"

Award Brief — Texas Super Lawyers 2016-2020 (Super Lawyers recognition is a Thomson Reuters service)
Firm News & Announcements