Biography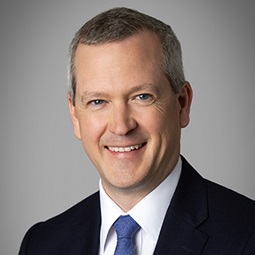 Andy Hagan is a partner in London Finance practice and a member of the European High Yield team.
He has extensive experience in US and international finance and capital markets transactions and advises issuers, sponsors, underwriters, investors and other parties on public and private high-yield issuances, private placements, financial restructurings and liability management transactions.
Andy has advised on issuance by companies in the agribusiness, automotive, banking, chemical, energy, financial services, foodservice, insurance, media, packaging, pharmaceutical, publishing, real estate, retail and telecommunications sectors across Europe, Africa, Australia and the United States.
Andy has been consistently ranked as on one of the world's leading lawyers for capital markets by Euromoney's Expert Guides from 2016-2022.
Representative experience*:
Advised the investors on a Rule 144A/Regulation S privately placed tap offering by Burger King France SAS of €45 million senior secured floating rate notes due 2026
Getlink in connection with its offering of €150 million senior secured notes
RAC, a portfolio company of CVC, GIC and Silver Lake, in connection with its offering of £345 million senior secured notes
Cinven in connection with the financing aspects of its acquisition of Arcaplanaet, and Arcaplanet's issuance of €550 million senior secured notes
Bain and Cinven in connection with the financing aspects of their bid for Lonza Specialty Ingredients and LSI's issuance of $350 million sustainability-linked senior secured notes and €460 million sustainability-linked senior notes. This was the first sustainability-linked high-yield bond issuance for an acquisition in Europe
London Stock Exchange Group in connection with its debut 144A multi-tranche offering of $4.5 billion senior notes
Getlink in connection with its €700 million senior secured notes
Vivo Energy in connection with its offering of $350 million senior notes
Hellman & Friedman and its portfolio company AutoScout24 on the financing of the acquisition by AutoScout24 of Leasing Markt.de
Bank of America, J.P. Morgan, SunTrust Robinson Humphrey and UBS in connection with Sally Beauty's offering of $300 million senior secured second lien notes
Hellman & Friedman in connection with the first and second lien facilities supporting its acquisition of AutoScout24
Flutter Entertainment in connection with the financing aspects of its £11 billion merger with The Stars Group
RCS & RDC in connection with its two-tranche offering of €850 million senior secured notes. This was the first international bond offering by a Romanian company
Barclays, Goldman Sachs, J.P. Morgan and Lloyds in connection with Harley-Davidson's offering of €600 million senior notes
MHP in connection with its offering of $350 million senior notes
The ad hoc group of holders of €320 million senior secured notes issued by IKKS in connection with its financial restructuring
*includes matters worked on prior to joining Weil
Firm News & Announcements
Firm News & Announcements