Biography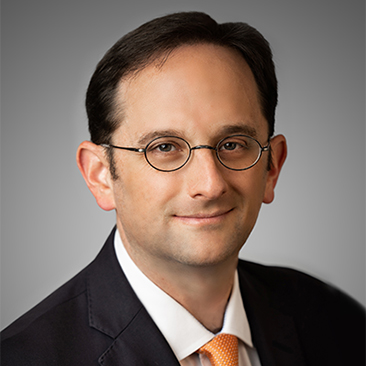 Yehudah Buchweitz is a partner in Weil's Litigation Department, where his practice focuses on a wide spectrum of complex commercial litigation and arbitration. Mr. Buchweitz is ranked as a leading lawyer for General Commercial Litigation in Chambers USA, which noted that he "earns impressive reviews from clients for his work in major antitrust class actions, shareholder disputes and various other civil claims," with clients recognizing him as "just phenomenal" and "very pragmatic," underscoring his ability to deliver "realistic" and "good risk assessments," and calling him "very impressive in the courtroom."
Mr. Buchweitz also has received extensive recognition for his work from other business and industry publications. In 2015, Mr. Buchweitz was recognized as one of just five "MVPs" nationwide for Media & Entertainment by Law360, and since 2015 he has been annually named a "recommended" lawyer nationwide by Legal 500, including in the areas of General Commercial Disputes, Antitrust: Civil Litigation, Media & Entertainment and Sports. Since 2018, he has been named a Life Sciences "Star" for non-IP litigation and enforcement by LMG Life Sciences, and a "Future Star" by Benchmark Litigation, after being named to that publication's "Under 40 Hot List" for three consecutive years. Mr. Buchweitz also has been named a "Rising Star" on multiple occasions, including by Fordham Law School – Private Practice (2017), Legal 500 – General Commercial Litigation (2017), the New York Law Journal (2014) and Law360 – Media & Entertainment (2013).
Mr. Buchweitz has handled a number of contract, First Amendment, right of publicity, antitrust, and copyright matters for clients in the media, sports, and entertainment industries. He also represents pharmaceutical and bio-tech companies as plaintiffs and defendants in international and domestic arbitrations and litigation regarding commercial practices and pricing, milestones, contracts, and partnerships. More generally, Mr. Buchweitz counsels clients across the industry spectrum in connection with bankruptcy litigation, investment disputes, real estate disputes, fraudulent conveyance claims, judgment enforcement issues, and "business divorce" matters. He has represented clients through every phase of litigation. Some of his recent notable experience includes serving as lead counsel to:
a U.S. company in an international arbitration with a Mexican company concerning a license to a vaccine;
a global asset management company, as agent for the secured lenders, in connection with the chapter 11 restructuring of a global food manufacturer, and related litigation;
a leading television broadcaster in an industry-wide multi-district antitrust putative class action litigation regarding broadcast television spot advertising, as well as the resolution of a related DOJ Antitrust Division investigation concerning the alleged exchange of competitively sensitive information;
multiple television programmers in disputes with cable operators concerning the implications of significant cable operator acquisitions and mergers;
a major cable network in connection with numerous high-profile disputes regarding the broadcast of professional boxing matches;
a major television broadcaster in its successful early dismissal from a multi-district litigation relating to professional football programming;
global pharmaceutical companies in several contract disputes in multiple international and domestic arbitral fora arising out of drug or device development collaboration, licensing and merger agreements;
a sports radio station in a putative nationwide class action alleging violations of the Telephone Consumer Protection Act;
a radio broadcaster in connection with an arbitration regarding the creation of a national sports radio network;
a multi-media rights organization in a contract dispute with a major state university;
a private university in its successful withdrawal from a Division I athletic conference; and
a portfolio company of a major private equity firm in a series of multi-jurisdictional bankruptcy and turnover litigations concerning ownership of shares of one of its minority shareholders.
In addition, several of the victories Mr. Buchweitz has been involved in have resulted in written decisions, including:
Mallh, et al. v. Showtime Networks Inc. 2017 WL 5157247 (S.D.N.Y. Nov. 11, 2017) (motion to compel arbitration granted in consumer class action relating to a 2017 blockbuster boxing match);
Diesel eBooks, LLC, v. Simon & Schuster, et al. (2d. Cir. 2017) aff'g 2016 WL 556636 (S.D.N.Y. Feb. 5, 2016), Abbey House Media, Inc. d/b/a BooksonBoard v. Simon & Schuster, et al. (2d. Cir. 2017) aff'g 2016 WL 297720 (S.D.N.Y. Jan. 22, 2016) (affirming summary judgment and finding no antitrust injury in separate antitrust suits brought by former e-book retailers);
Javon Marshall, et al. v. CBS Broadcasting, Inc., et al. 668 Fed.Appx. 155 (6th Cir. 2016) aff'g 2015 WL 3537053 (M.D. Tenn. June 4, 2015) (affirming dismissal with prejudice of putative nationwide right of publicity and antitrust class action regarding names, images and likenesses of student athletes in college football and basketball broadcasts);
Lightbourne v. Printroom, CBS Interactive, et al. 2015 WL 4940619 (C.D. Cal. Aug. 14, 2015), 307 F.R.D. 593 (C.D. Cal. July 30, 2015), (C.D. Cal. Dec. 18, 2015) (won summary judgment, denial of class certification, and post judgment defense fees and costs in putative nationwide right of publicity class action regarding photographs of NCAA student-athletes made available for sale on universities' athletic department websites);
The Bookhouse of Stuyvesant Plaza Inc., et al. v. Amazon.com, Inc., Simon & Schuster, Inc., et al. 2013 U.S. Dist. LEXIS 171871 (S.D.N.Y. Dec. 6, 2013) (dismissal with prejudice of putative industry wide antitrust class action regarding security software for e-books);
City of Omaha v. CBS Corp., 679 F.3d 64 (2d. Cir. 2012), aff'g 2011 WL 2119734 (S.D.N.Y. May 24, 2011) (affirming dismissal of federal securities fraud putative class action complaint concerning $14 billion impairment);
Sanofi-Aventis v. Warner Chilcott, 50 122 T 00148 11 (I.C.D.R. July 14, 2011) (arbitral award in favor of Sanofi in multi-hundred million dollar contract dispute);
Dan Rather v. CBS Corp., 68 A.D.3d 49 (1st Dept. 2009) (dismissal on appeal of a breach of contract, fiduciary duties and fraud complaint brought by the newscaster);
Don King v. ESPN, Inc., 40 So.3d 40 (Fla. 4th DCA 2010) (affirming summary judgment in defamation and false light case brought by the boxing promoter); and
Modi Enterprises v. ESPN, Inc., 12 A.D.3d 1203 (1st Dept. 2004) (dismissing appeal following complete defense verdict at trial in $231 million breach of contract, breach of fiduciary duties, and misappropriation case).
Mr. Buchweitz also has an active pro bono practice. He successfully represented the East End Eruv Association in a series of high profile federal civil rights cases brought against certain Long Island municipalities regarding the establishment of an eruv. His notable victories in these matters have included affirmance of a lower court's dismissal of a complaint that alleged that the installation of lechis on public utility poles violated the Establishment Clause of the U.S. Constitution (Jewish People for the Betterment of Westhampton Beach, et al. v. The Village of Westhampton Beach, et al., 778 F.3d 390 (2d. Cir. 2015)) and the reversal of a town zoning board decision that lechis were signs that could not be placed on utility poles under a municipal ordinance, with the Court holding that, since lechis are not even discernible, it is unreasonable not to accommodate the religious practice (East End Eruv Association, Inc. v. The Town of Southampton, et al., 2015 WL 4160461 (NY Sup. Ct. June 30, 2015)). Mr. Buchweitz also successfully represented the Bergen Rockland Eruv Association in a similar dispute involving three New Jersey communities regarding their attempts to halt the expansion of an eruv in Rockland County, New York. This action also garnered the attention of the New Jersey State Attorney General, who filed a nine-count lawsuit accusing the township of discrimination. Most recently, he secured for the Congregation Shomrei Torah of Clifton, NJ one of the largest-ever recoveries under the federal Religious Land Use and Institutionalized Persons Act in connection with years-long delays and disparate treatment by the Clifton Planning Board that prevented the Congregation from building a house of worship. Under the terms of the settlement, which followed a mediation overseen by a former New Jersey State Attorney General, Clifton will pay the Congregation $2.5 million and construct a sidewalk adjacent to the property where the house of worship will be built. As a result of his successful work on these civil rights cases, he was shortlisted in 2019 for the national "Pro Bono Lawyer of the Year" honor as part of the Chambers USA Diversity & Inclusion Awards. Earlier, among other matters, he obtained a full defense jury verdict as lead trial counsel in a case on behalf of the New York City Law Department; served as lead counsel in an appeal where the court vacated a first degree robbery conviction of a client on the basis of ineffective assistance of counsel (People v. Cyrus, 48 A.D.3d 150 (1st Dept. 2007)); and was co-lead counsel on the submission of an amicus brief on First Amendment issues with the United States Supreme Court.
Outside of his active practice, Mr. Buchweitz publishes and speaks on a wide variety of legal issues, including disputes concerning commercially reasonable efforts in pharmaceutical license and acquisition deals; right of publicity claims; early resolution of class actions; attachment and execution issues in New York State; hotel management and injunctive relief; electronic discovery; minimizing litigation risks in contract drafting; and managing pre-litigation disputes. Additionally, for the past several years he has co-authored "Chapter 6: Marketing to Potential Corporate Clients" in Successful Partnering Between Inside and Outside Counsel (Thomson Reuters/Association of Corporate Counsel).
Mr. Buchweitz graduated from Fordham University School of Law in 2002, where he was a staff member of the Fordham Law Review and Fordham Moot Court. Mr. Buchweitz graduated from Brandeis University in 1999, summa cum laude and Phi Beta Kappa, with a BA in Politics, History and Legal Studies, and received high honors for his Senior Thesis, "The Creation of the First Majority-Minority Congressional District in New York."
Mr. Buchweitz joined the Firm as a summer associate in 2001. Prior to joining the Firm, Mr. Buchweitz worked as a legal intern for Justice Ira Gammerman of the Commercial Division of the Supreme Court, New York County, and for the United States Attorney's Office for the Southern District of New York. Prior to attending law school, Mr. Buchweitz served as a Legislative Intern for United States Representatives Peter T. King of New York and Martin Meehan of Massachusetts.
Awards and Recognition, Speaking Engagements, Guides and Resources, Latest Thinking, Firm News & Announcements
Yehudah Buchweitz Named an Up-and-Comer for Litigation: General Commercial, New York

Award Brief — Chambers USA

Yehudah Buchweitz Named a Future Star

Award Brief — Benchmark Litigation

Yehudah Buchweitz Named a Life Sciences Star

Award Brief — LMG Life Sciences

Yehudah Buchweitz Named a "Recommended" Lawyer for Media & Entertainment in the U.S.

Award Brief — Legal 500 US

Yehudah Buchweitz Named a "Recommended" Lawyer for Sport in the U.S.

Award Brief — Legal 500 US
International Arbitration in the Life Sciences Industry

Speaker(s): Yehudah L. Buchweitz

February 27, 2020 — New York, New York — Weil Complex Commercial Litigation partner Yehudah Buchweitz will participate in a panel discussion focusing on developments in international arbitration in the Life Sciences sector, held in New York.

Recent Developments in Media Mergers & How to Protect Yourself in Your Contracts: The Litigator's Perspective

Speaker(s): David L. Yohai, Yehudah L. Buchweitz and Charan J. Sandhu

June 16, 2016 — New York, New York — Part of Weil's 2016 Tech/IP Media Lunchtime Seminar Series.
Firm News & Announcements