Biography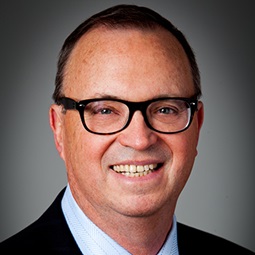 Glenn West is a partner in Weil's Private Equity practice and is based in Dallas. Glenn has extensive experience in leveraged buyouts and dispositions of both public and private companies. Glenn is dual-qualified as a U.S. lawyer and an English solicitor.
Glenn has developed a diverse corporate practice both nationally and internationally. He regularly represents private equity firms in acquiring and making investments in public and private companies. Glenn also represents public and private companies (including the portfolio companies of private equity firms) in acquisitions and financings; and he is regularly called upon to provide general corporate and crisis management advice to boards and their management. Glenn has also developed an expertise in the acquisition and financing of sports teams and their facilities.
Representative private equity and merger and acquisition transactions include:
WPX Energy, Inc. in its $2.75 billion acquisition of RKI Exploration & Production, LLC and its $2.5 billion acquisition of Felix Energy
LG Aviv LP, an affiliate of Lindsay Goldberg LLC and a major shareholder of Aviv REIT, Inc., in Aviv REIT's $3 billion merger with Omega Healthcare Investors, Inc.
Lindsay Goldberg LLC in its acquisition of Big Ass Solutions; its investment in and sale of Dealer Tire, LLC; the $1.625 billion sale of Bluegrass Materials Company, LLC to Martin Marietta Materials, Inc.; the $800 million sale of Crane Currency; and Golden West Packaging Group LLC in its acquisitions of Heritage Solutions, Inc., Capital Corrugated, Inc., PackageOne, Inc., Packaging Innovators Corporation and their co-owned captive sheet feeder, Cal Sheets, LLC
Brazos Private Equity Partners in its sales of Ennis-Flint and Healthcare Solutions
AMR Corporation, the parent of American Airlines, in American's approximately $18 billion merger with US Airways
PetroLogistics and its parent Propylene Holdings LLC (an indirect portfolio company of Lindsay Goldberg and York Capital) in its $2.1 billion sale to Flint Hills Resources
LIN Media's $2.6 billion merger with Media General, Inc.
LIN TV Corporation's merger with and into LIN Media LLC
Apache Corporation in its $2.95 billion sale of a stake in its Egypt oil and gas business to, and the formation of a joint venture with, Sinopec International Petroleum Exploration and Production Corporation
Affiliates of HM Capital in the sale and purchase of the food and consumer products segment of the investment portfolio of HM Capital's Sector Performance Fund
Special Committee of Titanium Metals Corporation in its $2.9 billion sale to Precision Casparts Corporation
Special Committee of the Board of Directors of Continental Resources, Inc. in Continental's acquisition of the oil assets of Wheatland Oil, Inc.
NYDJ Apparel, LLC (a portfolio company of Falconhead Capital LLC) in its sale of a controlling interest of the company to Crestview Partners and Maybrook Capital Partners
Kainos Capital in its acquisitions of Bonewerks CulinArte' and JTM Foods LLC; the acquisition of Del Monaco Foods by its portfolio company Kettle Cuisine; and the sales of its portfolio companies Healthcare Solutions, Inc., InterHealth Nutraceuticals, Inc. and Trilliant Food and Nutrition, LLC
Woodspring Hotels Holdings LLC (a portfolio company of Lindsay Goldberg) in its $231 million sale of WoodSpring Hotels Franchise Services LLC to Choice Hotels International, Inc. and its sale of more than 100 company-owned hotel properties to funds affiliated with Brookfield Strategic Real Estate Partners II
Apco Oil & Gas International, Inc. (a subsidiary of WPX Energy, Inc.) in its $427 million sale to Pluspetrol Black River
Representative sports related transactions include:
the acquisition, financing and subsequent sale of the Texas Rangers Major League Baseball Club
the acquisition, financing and subsequent sale of the Tampa Bay Lightning Hockey Club
the acquisition, financing and subsequent sale of the Dallas Stars Hockey Club
the acquisition and financing of the Liverpool Football Club & Athletic Grounds
the project financing for the American Airlines Center in Dallas, Texas
Glenn is ranked Band 1 for Corporate/M&A in Texas by Chambers USA 2010-2021 and as a leading lawyer for Private Equity in Texas by Chambers USA 2021, where clients regard him as "the dean of the private equity Bar in Dallas," "one of the most influential M&A lawyers in the country" and praise him for his "real intellect when it comes to the legal issues in private equity." Clients also note that "he has extraordinary experience and has a very business-like approach to solving even the most thorny issues that inevitably arise in any transaction." He was also ranked as a leading lawyer for Private Equity in the U.S. by Chambers USA 2010-2020. Glenn is recognized as a leading lawyer for U.S. Private Equity: Buyouts and U.S. Corporate/M&A by Chambers Global 2012-2021; a "Highly Regarded" lawyer for Private Equity and M&A by IFLR1000 2018-2022; and was recommended for Private Equity Buyouts by Legal 500 US 2019. He was named to D CEO Magazine's Dallas 500 list for the Law – Mergers & Acquisitions category for four consecutive years (2016-2019); named to D Magazine's Best Lawyers in Dallas list (2009, 2012-2019, 2021); and received the 2014 "Adviser Dealmaker of the Year" Award by Association of Corporate Growth and D CEO Magazine. In 2018, Glenn received a Lifetime Achievement Award from Texas Lawyer, along with a select group of individuals recognized for their impact on the legal community in the Lone Star state. He was also named "Lawyer of the Year" in Dallas five times in the categories of Mergers & Acquisitions Law (2013, 2018), Leveraged Buyouts and Private Equity Law (2017) and Corporate Law (2010, 2020) by Best Lawyers in America and has been recognized as a Texas Super Lawyer (2013-2020). Additionally, he was named a 2013 BTI Client Service All-Star by BTI Consulting Group for delivering superior client service to Fortune 1000 clients.
In 2009 and in 2012 Glenn received the Burton Award for Legal Writing Achievement. Glenn is a frequent speaker and has authored numerous Private Equity and M&A related articles. He is also an Editor of Weil's Global Private Equity Watch.
Glenn is an Adjunct Professor of Law at SMU Law School and Texas Tech Law School, where he teaches a class on practice skills. He is also on the Board of the Vogel Alcove Foundation, a charitable foundation supporting the work of the Vogel Alcove Childcare Center for the Homeless.
* Best Lawyers (in America) is by Levine Leichtman Capital Partners
** Super Lawyers recognition is a Thomson Reuters service
Awards and Recognition, Speaking Engagements, Guides and Resources, Firm News & Announcements, Latest Thinking
Glenn West Ranked Band 1 for Corporate/M&A in Texas

Award Brief — Chambers USA 2010-2021

Glenn West Named a "Leading" Lawyer for Corporate/M&A: USA and Private Equity: Buyouts: USA

Award Brief — Chambers Global 2012-2021

Glenn West Named a "Highly Regarded" Lawyer for M&A and Private Equity in the U.S.

Award Brief — IFLR1000 2018-2022

Glenn West Named a "Leading" Lawyer for Private Equity in Texas

Award Brief — Chambers USA 2021

Glenn West Named "Best Lawyer" in Dallas

Award Brief — D Magazine 2009, 2012-2019, 2021

Glenn West Recognized as a Dallas 500 Business Leader for the Law – Mergers & Acquisitions

Award Brief — D CEO Magazine 2016-2019

Glenn West Recipient of a Lifetime Achievement Award

Award Brief — Texas Lawyer 2018

Glenn West Named a "Leading" Lawyer for Private Equity: Buyouts: Nationwide

Award Brief — Chambers USA 2010-2020
Firm News & Announcements