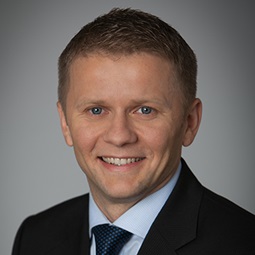 Jakub Wronski is counsel in Weil's Private Equity practice and is based in Boston. Jakub participates in the representation of financial sponsors and public and private companies in domestic and cross-border transactions, including mergers, acquisitions, minority investments, divestitures and recapitalizations. He also has experience advising portfolio companies of private equity funds on general corporate matters.
Jakub has played a significant role on the teams advising:
Advent International Corporation, CDIB Capital International Corporation and Mirae Asset Global Investments Co., Ltd. in their acquisition of The Coffee Bean & Tea Leaf.
Advent International Corporation in the $3 billion merger of its portfolio companies Clearent LLC and Transaction Services Group Limited to form Xplor Technologies; its acquisition of a majority stake in AOT Bedding Super Holdings; its acquisitions of Clearent Corp. and FieldEdge and the simultaneous merger of the two companies; Connolly LLC (n/k/a Cotiviti Holdings, Inc.) in its acquisition of iHealth Technologies, Inc.; and Culligan International Company in its $1.1 billion take-private acquisition of AquaVenture Holdings Limited and its acquisitions of TWH Filtration Industries, Inc. including its principal subsidiary Paragon Water Systems Inc. and OASIS Corporation and its sale of Seven Seas Water Corporation.
American Securities LLC in its acquisition of Tekni-Plex, Inc.
Berkshire Partners in its acquisitions of Teraco Data Environments (Pty) Ltd and CrossFit, Inc.; its investment in The Portillo Restaurant Group; its investment in and sale of Farm Boy Inc.; and its sales of Grocery Outlet, Inc., National Vision Inc., SRS Distribution, Inc. and Enardo LLC.
Charlesbank Capital Partners, together with Robert Long and Blair Ramey of Sanofi's North American Consumer Healthcare division, in the formation of Bridges Consumer Healthcare LLC and in Bridges' acquisitions of the North American rights to ThermaCare® HeatWraps and Clarion Brands, LLC.
Fidelity National Financial, Inc. in its acquisition via tender offer of all of the stock it did not already own of O'Charley's.
iContracts, Inc. (at the time a portfolio company of Susquehanna Growth Equity) in its sale to RLDatix Ltd.
IDI Gazeley (n/k/a IDI Logistics Realty), at the time a part of Brookfield Logistics Properties, in its $302 million sale of its entire Mexican industrial portfolio to FINSA and Walton Street Capital.
Kantar Health, LLC in its $375 million sale by The Kantar Group Limited (a portfolio company of Bain Capital).
Kinder Morgan, Inc., the parent of El Paso Corporation, in El Paso's $7.15 billion sale of EP Energy Corporation.
North Bridge Growth Equity (n/k/a Guidepost Growth Equity) in its acquisition and sale of a minority equity stake in Ingenious Med, Inc.
Providence Equity Partners in its acquisitions of TimeClock Plus, GlobalTranz Enterprises, Inc. and a majority stake in n2y, LLC; its investment in Sweetwater Sound, Inc.; its sales of Vector Solutions and the Professional Association of Diving Instructors; Blackboard Inc. in its sale to Anthology (a portfolio company of Veritas Capital and Leeds Equity Partners); and TimeClock Plus, LLC in its acquisition of Humanity.com Inc. (n/k/a Humanity.com LLC).
PSG in its acquisitions of BirdDogHR, ExakTime Innovations, Inc. and majority stakes in Singlewire Software, LLC and VendorSafe Technologies, LLC; as lead investor in a $100 million Series C funding round for Introhive, Inc.; its minority investment in and subsequent sale of GlobalTranz Enterprises, Inc.; in Boston Logic Technology Partners, Inc.'s acquisition of BackAgent; and its sale of its controlling interest in Tribute Technology Holdings, LLC.
Providence Equity Partners and PSG, as part of a consortium led by CVC Capital Partners and that also included Ridgemont Equity Partners, in the business combination of GlobalTranz Enterprises, Inc. with Worldwide Express, Inc.
Summit Partners in its acquisition of a majority stake in Parts Town LLC.
TCV in its minority investment in AppNexus, Inc.
Thomas H. Lee Partners in its $400 million acquisition of Fogo de Chão Churrascaria.
Jakub is actively involved in the Firm's pro bono efforts, providing advice to a variety of local not-for-profits.
Jakub received his J.D. from Harvard Law School, where he was a Symposium Editor of the Harvard Journal of Law and Technology and a research assistant at the Berkman Centre for Internet and Society. Prior to his legal career, he studied mechanical engineering at the Massachusetts Institute of Technology, where his research focused on multi-objective optimization algorithms with applications in computer-aided design and product development.