Biography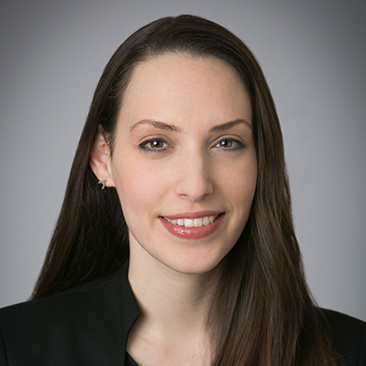 Olivia J. Greer is an associate in Weil's Complex Commercial Litigation and Intellectual Property & Media practices, where she focuses on counseling clients on copyright, trademark, and other intellectual property issues, as well as litigating commercial and IP disputes.
In the litigation context, Ms. Greer has served on Weil teams representing a variety of companies on issues and disputes arising in connection with the development and evolution of new technology and media, including in the e-commerce, digital music, and social media sectors. She has worked on matters for eBay, Facebook, HarperCollins, and Sirius XM Satellite Radio, among others.
Ms. Greer counsels clients on a variety of issues pertaining to intellectual property (as well as related areas such as publicity rights and defamation), including with respect to online platforms' rights and obligations under the Digital Millennium Copyright Act, the Communications Decency Act, and related laws. She has also played a lead role on Weil teams advising technology companies, private equity firms, and other public and private companies on privacy and cybersecurity due diligence as part of acquisitions and licensing transactions, as well as on developing or improving their privacy policies and practices.
Ms. Greer also focuses extensively on pro bono projects. She has represented pro bono clients in asylum and other legal status proceedings, including under the Violence Against Women Act, and has counseled pro bono clients on various intellectual property and privacy matters. She has served on the "Counsel's Council" of pro bono representatives for Lincoln Center for the Performing Arts since 2013.
Ms. Greer graduated cum laude from the Benjamin N. Cardozo School of Law, where she received the Charles Ballon Writing Award and was a Public Service and Dean's Merit Scholar. She was Acquisitions Editor of the Cardozo Arts & Entertainment Law Journal, and is the author of American Library Association, Bradburn, and the Movement to Censor the Internet, 29 Cardozo Arts & Ent. L. J. 403 (2011), and No Cause of Action: Video Surveillance in New York City, 18 Mich. Telecomm. Tech. L. Rev. 589 (2012).
Latest Thinking, Awards and Recognition
Firm News & Announcements