Biography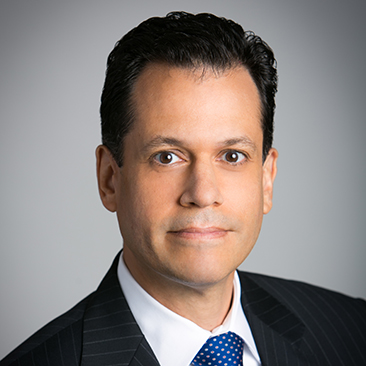 Adam Hemlock is a partner in Weil's Antitrust Practice Group. He regularly represents clients in civil and criminal antitrust investigations and litigations, as well as commercial litigations and disputes.
Adam has been recognized in a variety of legal and business publications for his work on civil and criminal antitrust matters, including as a leading lawyer in the U.S. by Chambers Global, a leading lawyer nationwide and in New York by Chambers USA, a recommended lawyer nationwide by Legal 500 and Who's Who Legal, and a "Future Star" in New York by Benchmark Litigation. Chambers USA reports that Adam has a "particularly impressive practice," and "is respected in the market for his adept handling of criminal cartel investigations." According to peers, he is a "really exceptional lawyer" and is commended for his "business sense and practical advice."
Adam regularly represents clients in criminal antitrust investigations by the U.S. Department of Justice, and has served as lead coordinating counsel for clients under investigation in multiple jurisdictions, including the European Union, Japan, Canada, Mexico, Korea, Taiwan, Singapore and Brazil. Adam routinely defends clients in cartel class action lawsuits across the United States. In addition to cartel litigation, Adam has handled a variety of private antitrust litigation cases, including disputes regarding exclusivity, bundling/tying, joint ventures and group boycotts. Adam has substantial experience in the antitrust/intellectual property area, where he has litigated cases and counseled clients on the antitrust legality of patent pools, standard setting activities, and technology transactions among competitors. He has also represented clients in merger counseling and notifications under the Hart-Scott-Rodino (HSR) Act. In addition to his work in the antitrust area, Adam has represented clients in various commercial dispute matters, including complex commercial litigation and alternative dispute resolution procedures. He has particular experience representing foreign clients in U.S. legal proceedings.
Adam has worked on behalf of many major domestic and foreign clients, including Panasonic, Bridgestone, Chemtrade, United HealthCare, Taiyo Yuden, S&P Global, Sumitomo Heavy Industries, JVC Kenwood, Interstate Batteries, Calsonic Kansei (now known as Marelli), Copyright Clearance Center, Toray Industries, Kyowa Hakko Kogyo, Polyplastics, Vantec, Pegatron, American Airlines, Telecom Italia, Medpointe, Houghton Mifflin Riverdeep, Global Foundries, Mitsubishi Heavy Industries, Texas Instruments, Perricone, Reuters, Denak, Iridian, DirecTV, Hughes Aircraft, Sumitomo Chemical, Sony Pictures Entertainment, and others.
Adam is currently a Vice-Chair of the Cartel and Criminal Practice Committee of the ABA Antitrust Section, and previously served as Vice-Chair of the Intellectual Property Committee. He is a Fellow of the American Bar Foundation, and a member of the executive committee of the New York State Bar Association Antitrust Section. He is a member of the Board of Directors of Practicing Attorneys for Law Students Program, Inc., a member of the New York City Bar Association Committee on Minorities in the Profession, and a leader of Latinos@Weil, the Firm's Hispanic affinity group. He heads the Firm's Asylum Practice Team and routinely represents asylum applicants in administrative proceedings before the Department of Homeland Security and in federal courts.
Adam is an adjunct professor at Columbia Law School, where he teaches a class on international antitrust cartels. He has lectured at Fordham Law School, Benjamin N. Cardozo School of Law, the Practicing Law Institute, the Japan Business Federation (Keidanren) and other venues. Adam previously served as a legal intern at the Federal Trade Commission, where he worked on several antitrust and consumer protection investigations. Adam also worked for Panasonic Corporation in Japan as legal counsel for two years, where he advised the company on a variety of dispute, regulatory, and transactional matters. He is a contributing author to Antitrust Adviser and the ABA's Antitrust Law Developments, and has appeared on Japanese national television on the subject of e-discovery and U.S. litigation.
Litigation and Dispute Resolution – Representative Matters
In Re: Automotive Parts Antitrust Litigation, MDL. No. 2311 (E.D. Mich.); In re Anti-Vibrational Rubber Parts, No. 13-cv-802, No. 13-cv-803 (E. D. Mich.): Representing Bridgestone in a civil class action lawsuit filed on behalf of two classes of purchasers against the manufacturers of automotive anti-vibrational rubber parts ("AVRP"), seeking monetary damages for alleged violations of various state antitrust and consumer protection laws. Plaintiffs claim to have purchased new cars that contained AVRP that were subject to inflated pricing as a result of alleged bid-rigging by Bridgestone and its co-defendants in the sale of AVRP to automobile manufacturers. This litigation is ongoing.
In Re: Automotive Parts Antitrust Litigation, MDL. No. 2311 (E.D. Mich.); In re Radiators, No. 13-cv-1002, No. 13-cv-1003, No. 13-cv-2402, No. 13-cv-2403, (E.D. Mich.). Representing Calsonic Kansei (now known as Marelli) in a civil class action lawsuit filed on behalf of two classes of purchasers against the manufacturers of radiators and automatic transmission fluid ("ATF") warmers, seeking monetary damages for alleged violations of various state antitrust and consumer protection laws. Plaintiffs claim to have purchased new cars that contained radiators and ATF warmers that were subject to inflated pricing as a result of alleged bid-rigging by Calsonic Kansei and its co-defendants in their sale to automobile manufacturers. This litigation is ongoing.
Chemtrade: Representing a global chemicals manufacturer in connection with a Department of Justice antitrust investigation regarding alleged price fixing in the market for liquid aluminum sulfate, a key water treatment chemical, as well as in related class action litigation. The litigation is ongoing.
Bay Area Surgical Management, LLC et al. v. Aetna Insurance Company et al., No. 5-15-cv-01416 (N.D. Cal. 2015) – Defending United HealthCare Services against claims brought by a group of ambulatory surgery centers (ASCs) alleging participation in a conspiracy to boycott plaintiffs and gain control of the ASC market in Northern California. Obtained dismissal of plaintiffs' claims against all defendants.
United States v. Bridgestone Corporation, No. 14-cr-68 (Information Filed Feb. 13, 2014, N.D. Ohio): Represented Bridgestone in a Department of Justice criminal investigation regarding the alleged bid rigging of automotive anti-vibrational rubber parts.
In re Cathode Ray Tube (CRT) Antitrust Litigation, MDL No. 1917, No. 3:07-cv-05944-SC (N.D. Cal.) – Defending Panasonic Corporation and subsidiaries in a class action alleging participation in a global price-fixing cartel in the market for CRT tubes, including direct and indirect purchaser class actions, more than a dozen major opt-out litigations, and parens patriae actions by state attorneys general.
In re Capacitors Antitrust Litigation, Master File No. 14-cv-03264-JD. Represented Taiyo Yuden, a manufacturer of electronic capacitors, and successfully obtained a voluntary dismissal of Taiyo Yuden from consolidated class actions alleging that capacitor manufacturers engaged in multi-year, global price-fixing conspiracies.
In re A2P SMS Antitrust Litigation, 1:12-cv-02656-AJN – Representing Ericsson in class action alleging antitrust claims related to SMS texting services. Obtained stay of litigation pending arbitration of claims by other defendants.
Precision Associates, Inc. v. Panalpina World Transport, No. 08-cv-00042 (E.D.N.Y.) – Defended Vantec Corporation and subsidiaries in DOJ criminal investigation and class action brought on behalf of direct purchasers alleging participation in an international cartel among freight forwarders to fix various charges, surcharges, and fees associated with providing freight forwarding services to customers.
Celanese Corporation v. Daicel Chemical Industries, Ltd. and Polyplastics Company, Ltd. – Represented Polyplastics, a major Asian manufacturer of engineering plastic, in a major litigation involving claims of contract breach, unfair competition, and misappropriation of trade secrets.
Golden Bridge Technology, et al., 2:05-cv-00170-LED – Represented Telecom Italia in antitrust litigation relating to standard setting for wireless telephony.
Hi-Tech Pharmacal Co., Inc. v. Jame Fine Chemicals, Inc. (d/b/a JFC Technologies), and MedPointe, Inc. (as successor in interest to and formerly known as Carter Wallace, Inc.), 3:00cv—03545-AET-TJB – Represented MedPointe Pharmaceuticals, a major manufacturer of cold/cough medicine, in antitrust litigation involving claims of illegal exclusive agreements – prevailed on summary judgment.
Antitrust Transactions and Counseling – Representative Matters
Represented Panasonic Corporation in $9 billion acquisition of Sanyo Electric Co., Ltd.
Representing a major provider of medical equipment rental services on antitrust issues related to exclusivity, bundling and tying.
Representing Copyright Clearance Center, the top licensor of copyrights for academic and other journals and periodicals, on various antitrust and contract issues.
Representing a major provider of financial benchmark data in connection with government antitrust investigation.
Representing a major manufacturer of semiconductors with respect to antitrust issues in licensing, joint ventures and collaborations.
Advising the American Association of Publishers on antitrust issues related to trade association and other activities.
Advised a major Japanese beer brewery on antitrust issues relating to procurement of raw materials.
Represented a manufacturer of nuclear power plants in formation of joint venture.
Representing NSM, a consortium of major consumer electronics companies, on antitrust, IP and other issues in connection with establishment of standard setting body.
Advised a licensor of drug technology related to HIV treatment on antitrust issues.
Advising top consumer electronics companies on antitrust issues related to DVD and Blu-Ray licensing.
Advised a top investment management firm on antitrust and compliance issues.
Awards and Recognition, Speaking Engagements, Guides and Resources, Latest Thinking, Firm News & Announcements
Adam Hemlock Named a "Leading" Lawyer for Antitrust: Cartel, USA

Award Brief — Chambers Global

Adam Hemlock Recommended for Competition

Award Brief — Who's Who Legal
Don't Be Afraid of the DARC (the Donnelly Act Revision Committee, that is)

Speaker(s): Adam C. Hemlock

January 17, 2019 — Weil Antitrust/Competition partner Adam Hemlock participated in a panel discussion during the 2019 Annual Meeting of the New York State Bar Association Antitrust Law Section.

Negotiating Cartel Fines and Civil Settlement

Speaker(s): Adam C. Hemlock

April 11, 2018 — Washington, DC — ABA Antitrust Spring Meeting
Firm News & Announcements