Biography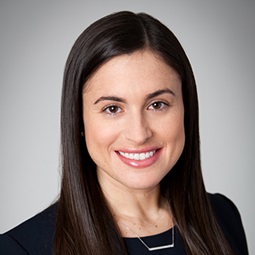 Amanda Rosenblum is an Executive Compensation & Benefits partner in Weil's Tax Department and is based in New York. She advises Firm clients with respect to executive compensation, employee benefits and ERISA matters.
Amanda
works with wide variety of clients, including private equity funds and public companies, with respect to the executive compensation and employee benefits issues in mergers, acquisitions, dispositions, initial public offerings and other strategic transactions.
Experience
American Securities in its $1.37 billion take-private of Foundation Building Materials; its acquisitions of the Interior Products Business of Beacon Roofing Supply, Inc., CPM Holdings, Inc., CS Energy LLC, Henry Company LLC, and NAPA Management Services Corporation; Emerald Kalama Chemical, LLC in its $1.1 billion sale to LANXESS AG; and Emerald Performance Materials LLC in its $300 million sale of CVC Thermoset Specialties and its sale of its specialties and polymer additives and nitriles business lines
athenahealth, Inc. in its $5.7 billion sale to Veritas Capital and Evergreen Coast Capital (an affiliate of Elliott Management Corporation) and planned combination with Virence Health
Berkshire Partners in its acquisitions of Teraco Data Environments (Pty) Ltd. and CrossFit, Inc.; its majority recapitalization of National Carwash Solutions Inc.; the creation of a joint venture with New Balance Holding, Inc. and that joint venture's acquisition of The Rockport Company, LLC; Parts Town LLC in its acquisition of Heritage Food Service Group; together with Warburg Pincus, in a recapitalization of Consolidated Precision Products Corp.; together with TPG Growth and other investors, in a $275 million investment in Precision Medicine Group, Inc.; and its sales of SRS Distribution Inc., Torres Unidas, HMT LLC and Farm Boy Inc.
Blackstone in its acquisitions of Amergint Technologies, Inc., Aqua Finance, Inc. and Concert Golf Partners and a majority stake in ZO Skin Health, Inc.; its investments in Hotwire Communications, ISN Software Corporation and Sema4; and the sale of the US Claims business of DRB Financial Solutions to Further Global and the related financing transaction of DRB Capital
Campbell Soup Company in its $2.2 billion sale of Campbell International, Inc.; its $510 million sale of Bolthouse Farms; and its sales of Garden Fresh Gourmet and Kelsen Group A/S
Cardtronics plc in its $2.5 billion sale to NCR Corporation
Centerbridge Partners in its acquisitions of IPC Systems, Inc. and KIK Custom Products, Inc.; its sales of P.F. Chang's China Bistro, Inc. and Pei Wei Asian Diner LLC; CraftWorks Restaurants & Breweries, Inc.'s acquisition of Logan's Roadhouse; True Foods' receipt of a minority investment by Ms. Oprah Winfrey; and KIK Custom Products, Inc. in its sale of its KIK Personal Care business
Deluxe Corporation in its $960 million acquisition of First American Payment Systems, L.P.
The Dow Chemical Company in its $130 billion all-stock merger of equals with E. I. du Pont de Nemours and Company and Dow in its approximately $40 billion spin-off from DowDuPont Inc. as part of DowDuPont's separation into three independent, publicly traded companies, one each for its agriculture, materials science and specialty products businesses
Eli Lilly and Company in its approximately $8 billion acquisition of Loxo Oncology, Inc.; its $8.2 billion exchange of its approximately 82% remaining interest in Elanco Animal Health Incorporated for Lilly common shares held by its shareholders; and its $960 million acquisition of CoLucid Pharmaceuticals, Inc.
Engility Holdings, Inc. in its $2.5 billion all-stock sale to Science Applications International Corp.
GHK Capital Partners in its acquisition of ITS Logistics, Inc. and its sale of a substantial interest in Brown & Settle, Inc.
Goldman Sachs and Eurazeo in their sale of a 49% stake in Trader Interactive, LLC to carsales.com Ltd., in a transaction that valued Trader at $1.6 billion
GreyLion Capital in its sale of a minority stake in Hyphen Solutions, LLC
IMS Health Holdings, Inc. in its $17.6 billion all-stock merger of equals with Quintiles Transnational Holdings Inc.
inVentiv Health, Inc. in its $4.6 billion merger with INC Research Holdings, Inc. creating Syneos Health, Inc.
Maxim Integrated Products, Inc. in its $27.5 billion sale to Analog Devices, Inc.
OMERS Private Equity and Berkshire Partners in their $3.85 billion sale of Husky IMS International Ltd.
OMERS Private Equity in its acquisition of a controlling stake in Premise Health Holding Corp., its acquisitions of Paradigm Outcomes, TurnPoint Services and Inmar, Inc. and, together with Harvest Partners, in the approximately $1 billion take-private acquisition of Epiq Systems, Inc. and its combination with DTI (Document Technologies Inc.)
Ontario Teachers' Pension Plan (OTPP) in the formation of Trivium Packaging through a combination of OTPP's portfolio company, Exal Corporation, with the Food & Specialty Metal Packaging business of Ardagh Group; together with Alphabet Inc., in an investment in Sidewalk Infrastructure Partners; together with Canyon Capital Advisors, PSP Investments and Arcadia Investment Partners, in an $850 million recapitalization of SCI PH Inc.; its acquisitions of PhyMed Management LLC, APCO Holdings, Inc. and PetVet Care Centers, LLC; its minority investment in CSC ServiceWorks Holdings, Inc.; its $3.85 billion sale of Husky IMS International Ltd. and sale of a substantial minority stake in its portfolio company, Flexera Software LLC; together with L Catterton and others, in the sale of PetVet Care Centers, LLC; and BroadStreet Partners, Inc. in recapitalization transactions involving a new equity investment by affiliates of Century Equity Partners and a $100 million second lien debt and equity investment by affiliates of Penfund Partners
Ontario Teachers' Pension Plan (OTPP) and TA Associates in the sale of a majority stake in Flexera Software LLC to Thoma Bravo, with OTPP and TA retaining minority stakes
Progressive Waste Solutions Ltd. in its $2.67 billion all-stock reverse merger with Waste Connections, Inc.
PSG in its acquisition of a majority stake in Kenect, LLC and its sale of YourCause Holdings, LLC
Sanofi in its up to $1.225 billion acquisition of Amunix Pharmaceuticals, Inc.
Signet Jewelers Limited in its approximately $1.4 billion acquisition of Zale Corporation,  its $328 million acquisition of R2Net, Inc. and its $625 million sale of convertible preferred shares to Leonard Green & Partners
Trebia Acquisition Corp., a SPAC sponsored by affiliates of Trasimene Capital Management and Bridgeport Partners, in its pending $1.4 billion business combination with System1, LLC
Westinghouse Electric Company, LLC in its $4.6 billion sale of substantially all of its global business to Brookfield Business Partners L.P.
Willis Towers Watson PLC in its proposed $80 billion combination with Aon PLC
Amanda received her J.D., cum laude, from Northwestern University and her B.B.A., summa cum laude, from George Washington University.
Firm News & Announcements
Firm News & Announcements