Biography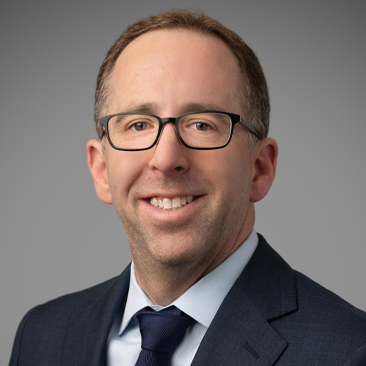 Jeff Perry, a partner in the Washington, D.C. office, focuses on antitrust investigations and litigation, with an emphasis on mergers and acquisitions. He joined the Firm in 2014 after serving for 13 years at the Federal Trade Commission, most recently as Assistant Director of the Federal Trade Commission's Bureau of Competition.
During his 13 years at the FTC, Mr. Perry served as a lead investigator, manager or first-chair litigator on hundreds of FTC cases across virtually every industry overseen by the agency. As Assistant Director, Mr. Perry was the head of the FTC's Mergers IV Division, which oversees investigation and litigation in a variety of industries, including supermarkets, retail stores, hospitals and other healthcare providers, food and beverage products, casinos, and a wide range of consumer products. He had leading roles in numerous high-profile investigations and litigations, including Office Depot/OfficeMax, ProMedica/St. Luke's, OSF/Rockford Memorial, Kroger/Harris Teeter, Phoebe Putney/Palmyra, Pinnacle/Ameristar, Reading Hospital/Surgical Institute of Reading, and Whole Foods/Wild Oats.
Prior to becoming Assistant Director, Mr. Perry served in a number of important positions, including Special Assistant United States Attorney in the District of Columbia, where he first-chaired more than 20 criminal trials, and Counsel to the Director of the Bureau of Competition, where he oversaw merger and non-merger cases across a range of industries. Before being promoted to Assistant Director, he served as Deputy Assistant Director of the Bureau of Competition.
Mr. Perry is recommended for Merger Control by Legal 500 US and recognized for Antitrust in Washington, D.C. by Chambers USA, where clients note he is a "rising star of the practice," "extremely talented, knowledgeable and a great communicator." Global Competition Review recognizes Mr. Perry as a leading competition lawyer in its worldwide guide, Who's Who Legal Competition 2020 and he is also named by Legal Media Group as one of the "Top 30 Competition and Antitrust Practitioners in the U.S." in its 2020 edition of Best of the Best USA Expert Guides. Most recently, he was recognized as a top antitrust lawyer in the Best Lawyers in America guide for 2021. In 2017, Mr. Perry was selected as an Antitrust "Trailblazer" by The National Law Journal. He was also recognized by The National Law Journal in 2014 as one of "D.C. Rising Stars"—a list of 40 "game-changing" private, government and public interest advocacy attorneys aged 40 or under practicing in Washington, D.C.
In addition to being a frequent lecturer, Mr. Perry is an active member of the antitrust bar and currently serves as Vice Chair of the Pricing Conduct Committee of the Antitrust Section of the ABA.
Representative Matters
Represented CoStar Group in the antitrust aspects of its acquisition of Ten-X's commercial real estate transaction platform.
Represented Fairway Group Holdings, an iconic New York supermarket chain, in the antitrust aspects of its chapter 11 cases.
Representing Willis Towers Watson PLC in the antitrust aspects of its $80 billion combination with Aon PLC.
Represented Enverus in the antitrust aspects of its acquisition of RS Energy Group, a technology firm focused in the upstream oil & gas industry.
Represented Varian Medical Systems, Inc. in the antitrust aspects of its $90 million acquisition of interventional oncology assets from Boston Scientific.
Represented Willis Towers Watson in the $1.2 billion acquisition of TRANZACT, a direct-to-consumer health care organization that links individuals to U.S. insurance carriers.
Represented Belmond Ltd., an owner and operator of luxury hotels, tourist trains, a river cruise ship and restaurants, in the antitrust aspects of its pending $3.2 billion sale to LVMH Moet Hennessy Louis Vuitton SE.
Represented Nexeo Solutions, Inc. in the antitrust aspects of its $2 billion sale to Univar Inc.
Represented BASF in its $11B acquisition of seed and herbicide businesses and assets pursuant to a DOJ antitrust consent decree in connection with Bayer's acquisition of Monsanto. At the time, BASF's acquisition was the largest negotiated merger divestiture in the history of US antitrust enforcement.
Represented Bridgestone Americas in its joint venture with Goodyear to form a national tire distributor.
Represented CoStar Group, owner of Apartments.com, in the antitrust aspects of its $385 million acquisition of online apartment rental platform ForRent.com.
Represented Walgreens Boots Alliance in its acquisition of 1,932 Rite Aid stores and related assets, a transaction valued at $4.377 billion.
Represented DiscoverOrg and its PE sponsor TA Associates on the antitrust aspects of its acquisition of RainKing from Spectrum Equity.
Represented G & K Services, Inc. in its $2.2 billion merger with Cintas Corporation. Although the deal received a Second Request, it obtained unconditional clearance from the U.S. Federal Trade Commission.
Represented Dean Foods in its acquisition of Friendly's ice cream manufacturing and distribution business.
Represented WEX Inc., a leading provider of corporate payment solutions, in its $1.5 billion acquisition of Electronic Funds Source LLC. The deal received unconditional clearance from the U.S. Federal Trade Commission despite the issuance of a Second Request.
Represented The Great Atlantic & Pacific Tea Company, Inc. (A&P) in its chapter 11 case. As part of the chapter 11 plan, A&P sought to sell 120 stores to supermarket competitors, including Albertsons, Royal Ahold, and Key Food Stores. Weil secured prompt antitrust clearance from the FTC for the sale of A&P's stores, relying in part on the rarely-successful failing firm defense.
Represented Willis Group Holdings in its merger with Towers Watson, a transaction valued at approximately $18 billion. The combined company will be named Willis Towers Watson and will create an integrated global advisory, brokering and solutions provider with approximately 39,000 employees in over 120 countries.
Awards and Recognition, Speaking Engagements, Guides and Resources, Latest Thinking, Firm News & Announcements
Antitrust Laws, Regulation, and Competition

Speaker(s): Jeffrey H. Perry

February 11, 2020 — Philadelphia, PA — Lecture at the Wharton School, University of Pennsylvania

Analytical and Practical Approaches to Product Market Definition

Speaker(s): Jeffrey H. Perry and Megan A. Granger

October 09, 2019 — Guest Lecturers at Antonin Scalia Law School at George Mason University
Firm News & Announcements