Biography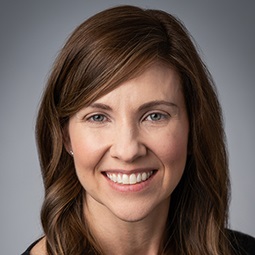 Jennifer Britz is an Executive Compensation & Benefits partner in Weil's Tax Department and is based in New York.
Jennifer
works on executive compensation, employee benefits and ERISA issues in mergers, acquisitions, dispositions, initial public offerings and other strategic transactions.
Jennifer also regularly counsels clients in connection with executive compensation, employee benefits and ERISA matters. Her practice includes advising on equity and incentive compensation plans, nonqualified pension plans, and employment, severance and change in control agreements.
Experience
ABD Insurance and Financial Services, Inc. in its $1.35 billion merger with Newfront Insurance, Inc.
Advent Global Technology, as lead investor, in a $160 million investment in Zenoti, resulting in a post-investment basis valuation for Zenoti of over $1 billion; an investment in Cyware Labs, Inc.; an investment in Salt Security, Inc.; and a preferred stock funding round for HYPR Corp.
Advent International in its approximately $1.5 billion acquisition of Encora Digital Inc.; its acquisitions of ATI Physical Therapy Holdings, LLC, Culligan International Company and ZingFit LLC; its acquisitions of Clearent Corp. and FieldEdge and the simultaneous merger of the two companies; its sales of MORSCO, Inc. and The Coffee Bean & Tea Leaf; its sale of the antennas business of its portfolio company Laird Connectivity; Serta Simmons Bedding LLC's merger with Tuft & Needle; Sovos Brands in its acquisitions of Michael Angelo's Gourmet Foods Inc. and Birch Benders, LLC; Noosa Yoghurt, LLC in its merger with Sovos Brands; Culligan International in its $1.1 billion take-private acquisition of AquaVenture Holdings Limited and its acquisition of TWH Filtration Industries, Inc. including its principal subsidiary Paragon Water Systems Inc.; Transaction Services Group Limited in its acquisitions of TrueCoach, BrandBot LLC, Triib, Inc. and Mariana Tek Corporation; Cobham Limited in its $2.8 billion sale of Cobham Mission Systems, its $965 million sale of Cobham Aero Connectivity and its $226 million sale of Cobham Slip Rings; Distribution International, Inc. in its $1 billion sale to TopBuild Corp.; and Culligan International Company in its sale to BDT Capital Partners, with Advent reinvesting on a minority basis
American Securities in its acquisition of Acuren
Assembly (a portfolio company of PSG and Advent International) in its acquisition of Pacvue Corporation
Aterian Investment Partners in its acquisitions of Pioneer Metal Finishing, LLC and Vander-Bend Manufacturing, Inc.
AxiomSL Group, Inc. in the sale of a controlling stake to Thoma Bravo by AxiomSL's founder, TCV and certain other investors
Berkshire Partners in its acquisition of CrossFit, Inc. and its sale of a minority stake in Parts Town LLC
Black Knight, Inc. in its acquisition of Optimal Blue LLC, in a transaction that implied an enterprise value of $1.8 billion
CAI Software, LLC in its sale to Symphony Technology Group
Campbell Soup Company in its $6.1 billion acquisition of Snyder's-Lance, Inc.
Charlesbank Capital Partners, together with Robert Long and Blair Ramey of Sanofi's North American Consumer Healthcare division, in the formation of Bridges Consumer Healthcare LLC and Bridges' acquisitions of the North American rights to ThermaCare® HeatWraps and Clarion Brands, LLC
Cornell Capital in its acquisition of INW Manufacturing LLC and the acquisition by INW Manufacturing LLC of Capstone Nutrition
Depop Limited in its $1.6 billion sale to Etsy, Inc.
Eli Lilly and Company in its $1.1 billion acquisition of Dermira, Inc.
General Electric Company and Synchrony Financial in GE's $20.4 billion offer to exchange Synchrony common stock for GE common stock, completing the separation of Synchrony from GE
General Electric Capital Corporation in its $32 billion sale of its global Commercial Distribution Finance, North American Vendor Finance and North American Corporate Finance platforms to Wells Fargo & Co.
Genstar Capital in its acquisitions of Marcone Appliance Parts Center, Inc., Infinite RF Holdings, Inc. (n/k/a Infinite Electronics, Inc.) and Power Products Holdings LLC; Infinite Electronics, Inc. in its acquisition of L-com, Inc.; its sale of the Global Marine and Mobile business of Power Products Holdings LLC to Brunswick Corporation; Boyd Corporation in its acquisitions of Action Fabricators, Inc. and Aavid Thermalloy; and its sales of Infinite Electronics, Inc., Boyd Corporation, Tecomet Inc. and ECM Industries, LLC
Gurnet Point Capital in its up to $504 million take-private of Corium International, Inc.
Healthcare Merger Corp., a SPAC sponsored principally by Shulman Ventures and MTS Health Partners, in its merger with SOC Telemed in a transaction that implies an initial enterprise value of $720 million
IHS Inc. in its $13 billion merger of equals with Markit Limited
Inhabit IQ (a portfolio company of Goldman Sachs, Insight Partners, GSV and PSG) in its acquisition of ResMan, LLC
The Kroger Company in its up to $700 million acquisition of Home Chef; in its strategic partnership with, and investment in, Lucky's Market; in its $2.15 billion sale of its convenience store business unit to EG Group; and in its sale of its Turkey Hill business to Peak Rock Capital
MarketAxess Holdings Inc. in its acquisition of MuniBrokers, LLC
Nemera US Holding (a portfolio company of Montagu Private Equity) in its acquisition of Insight Product Development, LLC
Orva in the sale of a 50% stake to Trilantic Capital Partners
Poppulo (a portfolio company of Susquehanna Growth Equity) in its merger with Four Winds Interactive (a portfolio company of Vista Equity Partners)
Providence Equity Partners and PSG, as part of a consortium led by CVC Capital Partners and that also included Ridgemont Equity Partners, in the business combination of GlobalTranz Enterprises, Inc. with Worldwide Express, Inc.
Providence Equity Partners in its acquisitions of KPA Services and TimeClock Plus, majority stakes in 365 Retail Markets, LLC, n2y, LLC and Tenstreet, LLC and a minority stake in Seesaw Learning, Inc.; as lead investor, together with Ares Management, in a $400 million acquisition of convertible preferred shares of OUTFRONT Media, Inc.; TCP Software in its acquisition of Aladtec, Inc.; TimeClock Plus, LLC in its acquisition of Humanity.com Inc. (n/k/a Humanity.com LLC); Vector Solutions' acquisition of Convergence Training, LLC and its sale to Golden Gate Capital; and Blackboard Inc. in its sale to Anthology
PSG in its acquisitions of AbacusNext, Blue Star Sports (n/k/a Stack Sports), BirdDogHR, ExakTime Innovations, Inc., Next Glass, Inc., Pixel Labs, LLC (n/k/a Assembly), SchoolStatus LLC, Untangle NG Firewall, Vault Verify LLC, majority stakes in Dental Intelligence, Inc. and Singlewire Software, LLC and a minority interest in NoFraud LLC; its acquisition, together with Blue Star Innovation Partners, of PatientNOW; its investments in Semarchy SAS, Wagepoint Inc., Propertybase and EverCommerce; as lead investor in a $100 million investment in Introhive, Inc.; as principal stockholder, together with Lumaverse, in the recapitalization of Lumaverse Technologies; its sales of LogicMonitor Inc., GlobalTranz Enterprises, Inc., a majority stake in Blue Star Sports and its controlling interest in Tribute Technology Holdings, LLC; Blue Star Sports in its acquisitions of Bonzi Technology, Inc. and Pointstreak Sports Technologies, Inc.; ShootProof, LLC in its acquisition of Collage.com, Inc. and the formation with Collage.com of Foreground; ThreatConnect, Inc. in its acquisition of Nehemiah Security LLP; Propertybase in its acquisition of Cross Media, LLC and its sale to Lone Wolf Technologies; Formstack, LLC in its receipt of $425 million in new investments in a transaction led by Silversmith Capital Partners and PSG; Assembly in a significant recapitalization led by Advent International; and Pineapple Payments LLC in its sale to Fiserv, Inc.
PSP Investments, as part of a global investor group, in the acquisition of ownership stakes in AlixPartners
Sanofi in its $25 billion exchange of Merial, its animal health business, for the consumer healthcare business of Boehringer Ingelheim GmbH and its $11.6 billion acquisition of Bioverativ Inc.
SiriusXM in its acquisitions of 99% Invisible Inc., Simplecast and Stitcher
Snow Phipps Group (n/k/a TruArc Partners) in its sale of Kele, Inc.
SoftBank Vision Fund as lead investor in a $200 million investment round in C2FO
Susquehanna Growth Equity in its acquisition of a majority stake in MediSpend
Susquehanna Growth Equity and Accel Partners in their sale of XebiaLabs, Inc.
Thompson Street Capital Partners in its growth investment in Green Mountain Technology, LLC
Topgolf International, Inc. (a portfolio company of Providence Equity Partners, Dundon Capital Partners and WestRiver Group) in its $2.5 billion merger of equals with Callaway Golf Company
TPG in its participation as a minority investor in a $200 million financing for Trumid
TPG Growth, as lead investor, in a $300 million investment in MX Technologies, Inc.
TPG Tech Adjacencies, as lead investor, in a $300 million funding round for Age of Learning, Inc.
Transaction Committee of the Board of Directors of Reynolds American Inc. in Reynolds' $60.6 billion sale to British American Tobacco p.l.c. (BAT) of the 57.8% of Reynolds stock that BAT did not already own
Trive Capital in its acquisition of Valor Healthcare Inc.
Westinghouse Electric Company, LLC (a portfolio company of Brookfield Business Partners) in its acquisition of the North American Civil Nuclear Systems and Services Business from Rolls-Royce Holdings plc
WPX Energy, Inc. in its $2.5 billion acquisition of Felix Energy, LLC
Jennifer is recommended for Employee Benefits and Executive Compensation by Legal 500 US.
Jennifer received her J.D. from Loyola University Law, New Orleans, her LL.M. from New York University School of Law, and her B.S. from Louisiana State University.
Awards and Recognition, Latest Thinking, Firm News & Announcements
Jennifer Haydel Britz Recommended for Employee Benefits and Executive Compensation

Award Brief — Legal 500 US

Jennifer Britz Recommended for Employee Benefits and Executive Compensation

Award Brief — Legal 500 US
Firm News & Announcements