Biography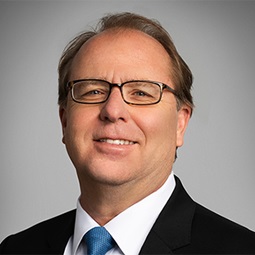 Michael Moiseyev, a partner in the Washington, D.C. office, has a broad antitrust practice encompassing investigations and litigation with a focus on transactions. Prior to joining Weil, he served for over 30 years at the Federal Trade Commission, including 16 years as Assistant Director leading the Mergers I division in the Bureau of Competition.
Michael has deep experience and knowledge about how the government investigates and litigates merger cases. As Assistant Director, he managed all aspects of the Mergers I division's enforcement work, including oversight of investigations, formulation of legal theories, and preparing and presenting enforcement recommendations. During his tenure, he oversaw more than 100 significant merger reviews in a broad range of industries, from healthcare products and services, to technology products, to defense, scientific, and industrial products. Michael was responsible for the antitrust review of many of the largest mergers of the last decade: the BMS/Celgene, Pfizer/Wyeth, Teva/Allergan, GSK/Novartis, and Takeda/Shire pharmaceutical mergers, the Medtronic/Covidien and Abbott/St. Jude medical device transactions, Microsoft/LinkedIn, the Essilor/Luxottica optical merger, and in industrial products the Holcim/Lafarge cement and Praxair/Linde industrial gases mergers. Other significant investigations conducted under his leadership include Mallinckrodt(Questcor)/Novartis, which produced the largest equitable monetary relief ever by the government in a merger case, Hertz/DollarThrifty, Walgreens/Rite Aid, ESI/Medco, Google/DoubleClick and OrbitalATK/Northrop Grumman. Additionally, he oversaw and participated in litigation conducted by his division, including FTC v. Steris, the first potential competition case brought by the government in over twenty years, and the administrative challenge of the consummated Otto Bock/Freedom Innovations acquisition.
At the FTC, Michael was regularly called on to participate in many of the agency's most significant merger policy initiatives. Most recently, that work has included: the Vertical Merger Guidance Task Force whose work culminated in the recently issued Vertical Merger Guidelines; the portion of the "Hearings on Competition and Consumer Protection in the 21st Century" relating to Acquisitions of Nascent and Potential Competitors in Digital Technology Markets; and the "FTC's Merger Remedies 2006-2012" report. His work has been recognized by the FTC through numerous awards and he is a five-time recipient of the agency's Janet Steiger Team award.
Michael also has significant experience engaging with foreign competition authorities, such as the European Commission, the UK Competition Markets Authority, the Canada Competition Bureau, and numerous others. His international antitrust work has also included representing the FTC at the 2020 meeting of the International Competition Network Merger Working Group meeting in Australia, frequent participation in the FTC's international technical assistance program, and a secondment to the OECD's Competition Law and Policy Section. He is frequently invited to present on antitrust topics before government, industry and legal audiences.
Key Representations:
Representing Microsoft in its $68.7 billion acquisition of Activision Blizzard, Inc., a leading publisher of popular PC, console and mobile games. This is a cross-border matter in which Weil serves as lead global antitrust counsel coordinating the regulatory process across several jurisdictions worldwide.
Representing Meta (f/k/a Facebook) in numerous M&A related matters, including its acquisition of Kustomer, a customer relationship management (CRM) company.
Represented Microsoft in its $7.5 billion acquisition of ZeniMax Media, parent company of Bethesda Softworks and other game studios.
Represented Kantar Group (a portfolio company of Bain Capital Private Equity) in its acquisition of Numerator.
Firm News & Announcements, Awards and Recognition, Speaking Engagements, Latest Thinking
Firm News & Announcements