Biography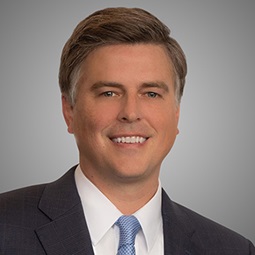 Jeff White is a partner in the Antitrust/Competition practice of Weil, Gotshal & Manges LLP. Jeff provides counsel for all aspects of antitrust law, including mergers, acquisitions, joint ventures, as well as government investigations, private litigation, and general counseling. He assists companies as they navigate their way through the U.S. and international antitrust review process, as well as guides them through complex and high-stakes litigation in court. He has experience across a wide range of industries, including information technology and software, telecommunications, internet, hospitality and leisure, healthcare and pharmaceuticals, medical devices, oil and gas, energy and power, chemicals, financial services, automotive, and retail.
In addition to being selected by Law360 as a "Rising Star" for competition in 2018, Jeff has also been recognized as a Future Leader in Competition from 2018 – 2020 by Who's Who Legal. Legal 500 has named Jeff a "Next Generation Lawyer" for merger control since 2017, and clients describe him as an adviser who is "beyond excellent." Further accolades include Global Competition Review naming Jeff among its "40 Under 40" list in 2015. He is also recognized for Antitrust Litigation by Super Lawyers and was recently recognized by Euromoney's Competition and Antitrust Expert Guides 2020. Jeff was previously honored with the Burton Award for Legal Achievement for co-authoring the article "Private Equity: Antitrust Concerns with Partial Acquisitions," published in Antitrust, an American Bar Association publication.
Jeff is an active member of the antitrust bar. For several years he served as Vice Chair of the American Bar Association Antitrust Section's Health Care and Pharmaceuticals Committee and the Executive Editor for the Committee's quarterly publication, the Antitrust Health Care Chronicle. He currently serves as Vice Chair of the Antitrust Section's Distribution and Franchising Committee. He also has published a number of articles and other papers in the antitrust field, including generic drug merger enforcement, and actively participates in speaking engagements. He devotes time to pro bono work for the D.C. community, assisting the Washington Legal Clinic for the Homeless and aiding other local organizations.
Jeff obtained his J.D. from the University of Virginia School of Law where he served as a member on both the Virginia Law Review and Virginia Tax Review.
Key Representations:
Represented a leading television broadcaster in an investigation by the U.S. Department of Justice alleging that broadcasters unlawfully shared revenue pacing information and negotiation of a consent decree to resolve and settle the DOJ Antitrust Division's claims.
Represented Canon Inc. in connection with a multi-year HSR Act investigation by the U.S. Department of Justice and U.S. Federal Trade Commission into the transaction structure used in its $6.1B acquisition of Toshiba Medical Systems Corporation from Toshiba Corp.
Represented Brookfield Asset Management Inc. in its approximately $4.8 billion acquisition of a 61.2% stake in Oaktree Capital Group, LLC.
Represented Alfa S.A.B. de C.V. in the formation of Corpus Christi Polymers LLC (CCP), a joint venture among industry participants, and CCP's $1.1 billion acquisition of an under-construction PET-PTA production facility in Corpus Christi, TX from M&G USA Corp. The U.S. Federal Trade Commission conducted an in-depth investigation of the proposed transaction before agreeing to clear the deal subject to conditions in a consent decree. This was a cross-border matter that received unconditional clearance in China, Germany and South Korea. Prior representations of Alfa have included acquisitions of the PET resins business of Wellman, Inc., and the PTA/PET resins business of Eastman Chemicals Company.
Represented Allergan plc, a leading global pharmaceutical company, in the $39 billion sale of its global generic pharmaceuticals business to Teva Pharmaceutical Industries Ltd. ("Merger Control Matter of the Year" for the Americas, Global Competition Review Awards 2017).
Represented AbbVie, a global biopharmaceutical company, in its acquisition of Pharmacyclics, Inc., a transaction valued at $21 billion and which closed without the U.S. Federal Trade Commission issuing a Second Request, as well as its $5.8 billion acquisition of Stemcentrx.
Represented Walgreens Boots Alliance in its acquisition of 1,932 Rite Aid stores and related assets, a transaction valued at $4.377 billion.
Represented Walgreens Boots Alliance in its $1.4B acquisition (as a minority investor) of PharMerica Corporation, a national provider of institutional pharmacy, specialty infusion and hospital pharmacy management services.
Represented Thomson Reuters in its $170 million sale of Portia, a portfolio accounting and performance management platform, to SS&C Technologies. Clearance was obtained without a Second Request.
Represented Reuters Group PLC in its $17.2 billion combination with The Thomson Corporation. Regulatory clearance was successfully obtained from the Antitrust Division of the U.S. Department of Justice after the parties agreed to sell copies of certain databases.
Represented Bluegrass Materials Company and its controlling shareholder, private equity firm Lindsay Goldberg, in its $1.625 billion sale to Martin Marietta Materials, Inc. Following an in-depth review the deal, the U.S. Department of Justice granted clearance after the parties agreed to a consent order that resolved the DOJ's competition concerns.
Represented Providence Equity Partners in a private nationwide antitrust class action lawsuit asserting broad ranging antitrust conspiracy claims against Providence and other private equity firms in connection with multi-billion dollar leveraged buyouts dating back to 2003.
Represented Simon & Schuster in a high-profile series of private antitrust class actions and government investigations into the pricing of e-books, as well as a putative antitrust class action regarding digital rights management software.
Representing Straight Path Communications in its $3.1 billion sale to Verizon.
Represented Metaldyne Performance Group in its $3.3 billion sale to American Axle & Manufacturing.
Represented Arca Continental S.A.B. de C.V. in a multibillion-dollar bottling and distribution joint venture with Coca-Cola Co.
Represented OMERS/DTI in its $1 billion acquisition of Epiq Systems.
Represented Busch Vacuum in its proposed $1 billion takeover of Pfeiffer Vacuum.
Represented a major global provider of medical devices, pharmaceuticals, and consumer goods in various high-profile acquisitions.
Awards and Recognition, Speaking Engagements, Latest Thinking, Firm News & Announcements
The Politics of Antitrust Candidates Newsmakers Bringing Antitrust Into the Spotlight

Speaker(s): Jeff L. White

September 12, 2019 — Live Panel — January 23, 2020 — Webinar – ABA Business Law Section, Antitrust Law Committee – Weil antitrust partner Jeff White participated in a panel hosted by the ABA Business Law Section, Antitrust Law Committee titled "The Politics of Antitrust: Candidates & Newsmakers Bringing Antitrust into the Spotlight." The panelists discussed the implications of the heightened attention to antitrust in the political arena; i.e., politicians' proposals for big tech firms, including Google, Facebook & Amazon; whether increased media scrutiny is impacting agency practice; and the politicization of antitrust in Europe.

Market Definition and Market Power in Distribution Markets Speaker(s): Jeff L. White

July 27, 2015 — Weil Antitrust partner Jeff L. White moderated a panel discussion sponsored by the ABA's Section of Antitrust Law on different approaches to market definition and market power in distribution markets, key factors that go into their analysis, and recent cases where distribution played an important role.
Firm News & Announcements