Biography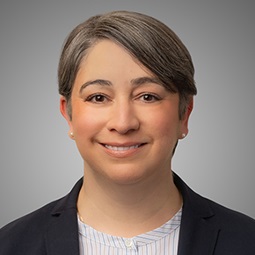 Carla Hine is counsel in Weil's Antitrust group where she focuses her practice on mergers and acquisitions, joint ventures, and compliance with the Hart-Scott-Rodino (HSR) Act. She regularly counsels clients on information exchanges, restrictions on interlocking directorates, collaborations between competitors, participation in trade associations, and distribution practices. 
Carla represents clients before the U.S. antitrust agencies, and has significant experience in government investigations before the Federal Trade Commission (FTC) and the Department of Justice (DOJ), as well as experience with administrative, Part III litigation before the FTC. Her experience encompasses a wide-range of industries, including private equity, consumer products, construction materials, oil and related exploration products and services, veterinary clinics, gasoline, pharmaceuticals, medical devices, health care, energy, defense, and sports teams.
Carla is active in leadership of the American Bar Association Antitrust Section, and is currently serving as Co-Chair of the Mergers & Acquisitions Committee. Carla has been recommended by The Legal 500 as an antitrust attorney that "does an excellent job," and selected for inclusion in the Washington, D.C. Super Lawyers-2018-2020, and the Washington,D.C. Super Lawyers-Rising Stars Edition 2013-2015.
Key Representations* 
Securing U.S. antitrust clearance for Forterra, Inc. in its sale to Quikrete.
Platinum Equity in its acquisition of HarbisonWalker International, Inc.
SK Capital in its acquisition of Apotex
L Catterton's Beauty Industry Group in its acquisition of BELLAMI Hair
TPG Rise in its acquisition of Element, and merger of Bluesource with Element
Oaktree Transportation Infrastructure Group in its strategic partnership with AIP in Rand
Guidon Operating LLC in the divestiture of all leasehold interests and related assets to Diamondback Energy, Inc. for a mixture of cash and shares of Diamondback common stock
Janus International Group, Inc. in its acquisition of DBCI
L Catterton-led consortium in its acquisition of Truck Hero, Inc.
Donuts Inc. in its acquisition of Afilias, Inc.
Insignia Capital Group and its portfolio company Truco Enterprises in Truco's sale to Utz Brands, Inc.
WPX Energy, Inc. in its $12 billion all-stock merger of equals with Devon Energy Corporation
L Catterton in its US$250 million investment in Jio Platforms, a next-generation Indian technology company and subsidiary of Reliance Industries
Blackstone in its $22 billion merger of Kronos Incorporated and Ultimate Software
Hilcorp Alaska in its $5.6 billion acquisition of BP's upstream and midstream business in Alaska
FastMed Holdings I, LLC and certain of its affiliates ("FastMed") in their deleveraging transaction.
Callon Petroleum Company in its $3.2 billion acquisition of Carrizo Oil & Gas, Inc.
C&J Energy Services in an approximately $1.8 billion merger-of-equals with Keane Group
Mycom Group Limited in its sale to Inflexion Private Equity
Clearlake Capital Group in its acquisition of Team Technologies Holding Company
Lovell Minnick Partners in its majority investment in SRS Acquiom
Clearlake Capital Group in its sale of Sage Automotive Interiors
Shermco Industries in its sale to Gryphon Investors
Cyanco International, LLC in its acquisition by Cerberus Capital Management L.P.
OmniClaim, a healthcare cost containment and payment integrity solutions provider, in its sale to Equian, a portfolio company of New Mountain Capital
*includes matters handled prior to joining Weil
Speaking Engagements, Firm News & Announcements
Unlocking Antitrust – Updates on Merger Enforcement

Speaker(s): Carla A. R. Hine

November 1, 2023 — Weil Antitrust/Competition counsel Carla Hine served as a panelist at an event hosted by the NYU Law School Antitrust & Competition Law Society and the NYU Center on Civil Justice to discuss the state and direction of US merger law and enforcement.

Data, Documents and Digitalization: Practical and Ethical Considerations for AI-Enabled Reviews

Speaker(s): Carla A. R. Hine

October 26, 2023 — Weil Antitrust/Competition counsel Carla Hine served as a panelist at the Canadian Bar Association's Competition Law Fall Conference discussing the ever-evolving compliance standards for AI-assisted document reviews, sharing best practices and debating where the ethical lines should be drawn.
Firm News & Announcements