Biography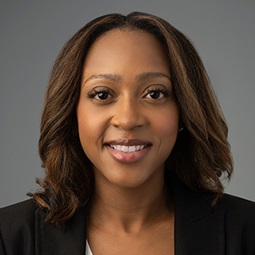 Kristin Sanford is counsel in Weil's Antitrust/Competition group. Her practice focuses on mergers and acquisitions, government investigations, and general antitrust counseling with experience across a wide range of industries, including medical devices, pharmaceuticals, hospitality, and retail, among others.
Kristin
focuses her pro bono efforts on petitioning the courts to vacate human trafficking survivors' criminal convictions that occurred while being trafficked.
Prior to joining Weil, Kristin interned at the US Federal Trade Commission in the Office of Commissioner Joshua Wright. Kristin is a member of the American Bar Association's Section of Antitrust Law, served as a Young Lawyer Representative for the Section's Task Force on International Divergence of Dominance Standards (2017 – 2019), and has been a contributing editor to the ABA's Annual Review of Antitrust Law Developments.
Kristin obtained her J.D. from the Georgetown University Law Center where she served as a Law Fellow in the Legal Research and Writing Department and Managing Editor of The Georgetown Journal of Legal Ethics. She earned her B.A., with distinction, from Duke University. Prior to law school, Kristin was a revenue management analyst at American Airlines.
Key Representations
Represented Abbott Laboratories in its $850 million acquisition of Cardiovascular Systems, Inc., a medical device company with an innovative atherectomy system used in treating peripheral and coronary artery disease.
Represented Johnson & Johnson in its ~$16.6 billion acquisition of heart pump maker Abiomed Inc.
Represented C&S Wholesale Grocers in connection with the Federal Trade Commission's study under Section 6(b) of the FTC Act regarding the competitive impact of supply chain disruptions in consumer goods.
Represented Johnson & Johnson and DePuy Synthes in the acquisition of orthopedic company CrossRoads Extremity Systems.
Represented Meta (f/k/a Facebook) in its acquisition of Kustomer, a customer relationship management company.
Represented a leading television broadcaster in an investigation by the U.S. Department of Justice alleging that broadcasters unlawfully shared revenue pacing information and negotiation of a consent decree to resolve and settle the DOJ Antitrust Division's claims.
Represented Maxim Integrated Products, Inc., a semiconductor manufacturer, in its over $20 billion sale to Analog Devices, Inc.
Represented BASF in its $11B acquisition of seed and herbicide businesses and assets pursuant to a DOJ antitrust consent decree in connection with Bayer's acquisition of Monsanto. At the time, BASF's acquisition was the largest negotiated merger divestiture in the history of US antitrust enforcement.
Represented Johnson & Johnson in its approximately $1.045 billion divestiture of the Codman Neurosurgery business to Integra LifeSciences Holding Corporate.
Represented Abbott Laboratories, a global, broad-based health care company, in its acquisition of Alere Inc., a global leader in point of care diagnostics, in a deal valued at approximately $5.3 billion, successfully securing clearance from the U.S. Federal Trade Commission.
Represented The Sherwin-Williams Company in its $11.3 billion acquisition of The Valspar Corporation, a leading manufacturer of paint and coatings.
Represented The Great Atlantic & Pacific Tea Company, Inc. (A&P) in its chapter 11 case. As part of the chapter 11 plan, A&P sought to sell 120 stores to supermarket competitors, including Albertsons, Royal Ahold, and Key Food Stores. Weil secured antitrust clearance from the FTC for the sale of A&P's stores, relying in part on the rarely-successful failing firm defense.
Represented Iron Mountain in its $2.6 billion acquisition of Recall Holdings, successfully securing regulatory approval from the U.S. Department of Justice.
Represented AbbVie, a global biopharmaceutical company, in its acquisition of Pharmacyclics, Inc., a transaction valued at $21 billion and which closed without the FTC issuing a Second Request.
Awards and Recognition, Speaking Engagements, Guides and Resources, Latest Thinking, Firm News & Announcements
Weil Recognized in Global Competition Review's Matter of the Year for 2019

Award Brief — Global Competition Review Awards
Firm News & Announcements