Biography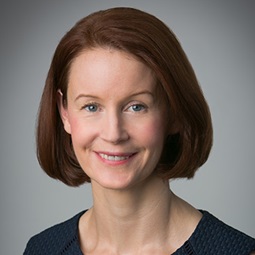 Sarah Downie is an Executive Compensation & Benefits partner in Weil's Tax Department and is based in New York.
Sarah
advises clients on all aspects of compensation and employee benefits.
Sarah has extensive experience in the executive compensation and employee benefits aspects of mergers, acquisitions and financings. She represents senior executives and companies in the negotiation and drafting of employment and severance agreements. She also advises as to the design and operation of executive and employee benefit arrangements including equity compensation and cash incentive plans, change in control and retention arrangements and nonqualified deferred compensation plans. In addition, Sarah regularly advises employers on the design and operation of tax-qualified retirement plans, including 401(k) plans, 403(b) plans and 457(b) plans, as well as health and welfare benefit plans.
Sarah advises clients on pension plan investment and compliance with ERISA's fiduciary obligations and prohibited transaction rules. She regularly counsels private fund sponsors in connection with ERISA's "plan asset" regulations and with VCOC, REOC and similar issues.
Sarah is recognized as a leading lawyer for Employee Benefits & Executive Compensation in New York by Chambers USA, where clients note "she is very good at explaining and synthesizing things and presenting options and solutions. She is technical and pragmatic." She is also recommended for Employee Benefits and Executive Compensation by Legal 500 US, is named among Lawdragon's "500 Leading U.S. Corporate Employment Lawyers" list and is recognized for Employee Benefits by Super Lawyers. Sarah served as Chair of the New York City Bar Association's Employee Benefits and Executive Compensation Committee and is a member of the Steering Committee of the New York Chapter of Worldwide Employee Benefits Network.
Awards and Recognition, Speaking Engagements, Latest Thinking, Firm News & Announcements
Sarah Downie Named a "Leading" Lawyer for Employee Benefits & Executive Compensation in New York

Award Brief — Chambers USA

Sarah Downie Recommended for Employee Benefits and Executive Compensation

Award Brief — Legal 500 US

Sarah Downie Named Among the "500 Leading U.S. Corporate Employment Lawyers"

Award Brief — Lawdragon
Be Careful Before Amending Your Severance Arrangement Blog Post — Tax Blog — By Sarah Downie and

Travis Bruno

— April 10, 2020

In light of these uncertain times, it is likely that employers may be contemplating amending their severance arrangements, particularly to reduce benefits.  Before doing so, a severance arrangement should be analyzed to determine whether it constitutes an "employee benefit plan", as defined under and subject to the Employee Retirement Income Security Act of 1974, as […]

The post Be Careful Before Amending Your Severance Arrangement appeared first on Weil Tax BLOG.

...

The CARES Act – Considerations for Tax-Exempt Organizations Blog Post — Tax Blog — By Morgan Bale, Devon Bodoh, Sarah Downie, Stuart J. Goldring, Lyuba Goltser, Mark Hoenig, Michael Nissan, John O'Loughlin, Joseph M. Pari, Gregory Silbert and Paul J. Wessel — April 07, 2020

In response to COVID-19, a number of significant legislative and administrative steps have been taken to, among other things, ameliorate the impact of the crisis on individuals, businesses, and tax-exempt organizations. At the federal level, the Coronavirus Aid, Relief, and Economic Security Act (the CARES Act), a ~$2 trillion stimulus package, was enacted on March […]

The post The CARES Act – Considerations for Tax-Exempt Organizations appeared first on Weil Tax BLOG.

...

Sun Capital Update: First Circuit Rules Affiliated Investment Funds Not Responsible for Portfolio Company's Pension Liability, Reversing District Court Alert — By Sarah Downie and

Maliha Ikram

— PDF — November 25, 2019
Firm News & Announcements