Biography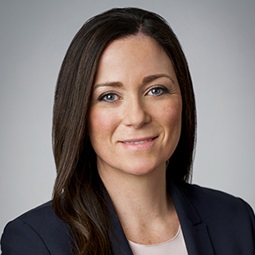 Kelly DiBlasi is a partner in the Firm's Restructuring Department.
Kelly's practice focuses on debtors, creditors, and equity interest holders in all areas of domestic and international restructurings and crisis management, both in and out of court. Most recently, Kelly was named an "Outstanding Restructuring Lawyer" by Turnarounds & Workouts (2022), a "Rising Star" for Restructuring and Insolvency in the U.S. by IFLR1000 (2020 and 2022), and named among the 500 Leading Global Bankruptcy & Restructuring Lawyers by Lawdragon (2020 and 2022). In 2018 she was selected by the American Bankruptcy Institute as one of its "40 Under 40" honorees and was recognized by New York Law Journal as one if its "Rising Stars." Kelly was also recognized by Turnarounds & Workouts magazine as one of its "Outstanding Young Restructuring Lawyers" for 2016.
Kelly also represents, on a pro bono basis, the N.Y. Police and Fire Widows' & Children's Benefit Fund, and has helped several U.S. military veterans seeking assistance with applying for disability benefits. Her pro bono work has also included assisting a non-profit entity in connection with its out-of-court restructuring.
Kelly has served as a teacher's assistant at Cardozo School of Law and Harvard Law School. She frequently presents at bankruptcy seminars and participates in a variety of firm activities and initiatives focused on training, mentoring, recruiting, and diversity.
Representative Experience
Company-side Experience:
Arcade Beauty, a leading global beauty company providing both retail and sampling solutions, in connection with its out-of-court recapitalization that received support from 100% of its lenders and shareholders, extinguished a substantial amount of debt, and provided the company with a new capital infusion.
Scandinavian Airlines, an airline holding company based in Sweden in connection with its restructuring efforts.
A global manufacturer and distributer of beauty and personal care products in its out-of-court restructuring efforts.
Norwegian Air Shuttle ASA and its affiliate, Arctic Aviation Assets DAC, in their U.S. chapter 15 cases to obtain recognition of the restructuring of $5.9 billion of liabilities through Irish examinership and Norwegian reconstruction proceedings.
Chisholm Oil and Gas Operating, LLC, and its affiliates, an exploration and production company focused on acquiring, developing, and producing oil and natural gas assets in the Anadarko Basin in Oklahoma, in their chapter 11 cases.
Speedcast International Limited, and its affiliates, a provider of remote communications and IT services, in connection with $180 million debtor-in-possession financing facility and a $285 million refinancing facility.
Kingfisher Midstream, LLC and its subsidiaries, a midstream oil and gas services business with substantial gas processing, crude oil gathering and storage, and produced water gathering and disposal assets in the Anadarko Basin in Oklahoma, in their chapter 11 cases, which are jointly administered with the chapter 11 cases of Alta Mesa Resources, Inc. and its subsidiaries.
Waypoint Holdings Ltd., a global helicopter leasing company, in its chapter 11 cases
CHC Group, a global helicopter service provider operating on six continents with more than 220 aircraft, in its chapter 11 cases.
Essar Steel Algoma, Inc. and certain of its affiliates, in connection with the restructuring and refinancing of their $1.2 billion capital structure through a CCAA proceeding and U.S. chapter 15 cases.
SIGA Technologies, Inc., an American pharmaceutical company which markets pharmaceutical solutions for anti-viral treatments, in its chapter 11 cases, as a result of the imminent entry of a judgment against it in longstanding litigation with PharmAthene, Inc. in the Delaware Court of Chancery.
Washington Mutual, Inc., the parent holding company of Washington Mutual Bank, in its chapter 11 cases.
Creditor and Distressed Situation Experience:
An ad hoc group of secured lenders to Nordic Aviation Capital, the world's largest regional aircraft lessor, on bespoke restructuring transactions for multiple aviation financing structures implemented under pre-arranged U.S. chapter 11 proceedings, including a consensual remarketing and mortgage enforcement financing arrangements.
A group of secured lenders in the cross-border restructuring of an aircraft lessor.
Private equity sponsor of a company that manufactures and distributes residential building products and operates in the United States and Canada, in its out-of-court restructuring transaction.
GECAS, as an aircraft lessor/finance party in multiple airline restructurings.
ICBC Standard Bank, prepetition intermediation facility provider to Philadelphia Energy Solutions (PES) Holdings, LLC, in the PES chapter 11 cases.
National Public Finance Guarantee Corporation, in connection with the Title III cases of the Commonwealth of Puerto Rico and certain of its instrumentalities.
Krayn Wind LLC, in connection with the FirstEnergy Solutions Corp chapter 11 cases.
LEGO, as a significant creditor in the Toys R Us chapter 11 cases.
HPS Investment Partners, in its provision of an exit revolving credit facility to the reorganized J.G. Wentworth entities.
Ambac Assurance Corporation, in the state court rehabilitation of its Segregated Account.
A group of secured lenders in a pre-arranged chapter 11 proceeding for Magnum Hunter Resources.
The Export Import Bank of China, in seeking dismissal of the Baha Mar chapter 11 cases.
Financial Guaranty Insurance Company (FGIC), as a creditor in the chapter 9 cases of the City of Detroit and Jefferson County.
Superintendent of Financial Services of the State of New York, as the Court-appointed rehabilitator of FGIC in its New York State court rehabilitation proceeding.
J.C. Flowers & Co. LLC, as investor in certain funds and trusts that underwent a global restructuring.
Credit Suisse, as creditor in multiple cases, including a CCAA proceeding in Montreal.
Awards and Recognition, Speaking Engagements, Guides and Resources, Latest Thinking, Firm News & Announcements
Kelly DiBlasi Named Among Outstanding Restructuring Lawyers in 2022 by Turnarounds & Workouts

Award Brief — Turnarounds & Workouts

Kelly DiBlasi Named Among the 500 Leading Global Bankruptcy & Restructuring Lawyers in 2022 by Lawdragon

Award Brief — Lawdragon

Kelly DiBlasi Named a "Rising Star" for Restructuring and Insolvency in the U.S. in 2022 by IFLR1000

Award Brief — IFLR1000

Kelly DiBlasi Named Among the 500 Leading Global Bankruptcy & Restructuring Lawyers in 2020 by Lawdragon

Award Brief — Lawdragon

Kelly DiBlasi Named a "Rising Star" for Restructuring and Insolvency in the U.S. in 2020 by IFLR1000

Award Brief — IFLR1000
Firm News & Announcements