Biography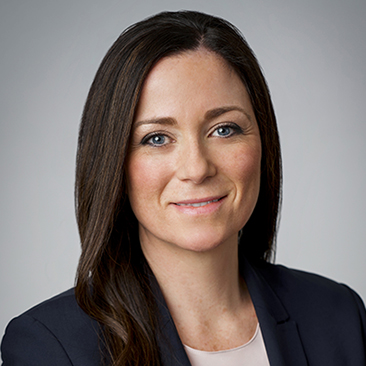 Kelly DiBlasi is a partner in the Firm's Business Finance & Restructuring Department.
Ms. DiBlasi's practice focuses on debtors, creditors, and equity interest holders in all areas of domestic and international restructurings and crisis management, both in and out of court. Currently, Ms. DiBlasi is representing National Public Finance Guarantee Corporation in connection with the Title III cases of the Commonwealth of Puerto Rico and certain of its instrumentalities, Waypoint Holdings Ltd. in its chapter 11 cases, Krayn Wind LLC in connection with the FirstEnergy Solutions Corp.'s chapter 11 cases, Canadian steel giant Essar Steel Algoma in its chapter 15 cases, and LEGO as a significant creditor in the Toys R Us chapter 11 cases. Recently, she represented HPS Investment Partners in its provision of an exit revolving credit facility to the reorganized J.G. Wentworth entities, assisted CHC Group, a global helicopter service provider operating on six continents with more than 220 aircraft, in its chapter 11 cases, represented Ambac Assurance Corporation in the state court rehabilitation of its Segregated Account, represented a group of secured lenders in a pre-arranged chapter 11 proceeding for Magnum Hunter Resources, and won a motion to dismiss the chapter 11 cases of Baha Mar on behalf of the Export Import Bank of China. Previously, she advised Financial Guaranty Insurance Company (FGIC) as a creditor in the chapter 9 case of the City of Detroit, and worked on behalf of the Superintendent of Financial Services of the State of New York, as Rehabilitator of FGIC. She has also been involved in representing Washington Mutual, Inc. (the parent holding company of Washington Mutual Bank, the subject of the largest bank failure in U.S. history) in its chapter 11 case, J.C. Flowers & Co. LLC (as investor in certain funds and trusts that underwent a global restructuring), and Credit Suisse (as creditor in multiple cases, including a CCAA proceeding in Montreal).
Ms. DiBlasi was selected by the American Bankruptcy Institute as one of its "40 Under 40" honorees for 2018 and was recognized by New York Law Journal as one if its "Rising Stars" for 2018. Ms. DiBlasi was also recognized by Turnarounds & Workouts magazine as one of its "Outstanding Young Restructuring Lawyers" for 2016 and previously was named a "Rising Star" for restructuring and insolvency in the U.S. by IFLR1000.
Ms. DiBlasi also represents, on a pro bono basis, the N.Y. Police and Fire Widows' & Children's Benefit Fund, as well as several U.S. military veterans seeking assistance with applying for disability benefits. Her pro bono work has also included assisting a non-profit entity in connection with its out-of-court restructuring.
Ms. DiBlasi has served as a teacher's assistant at Cardozo School of Law and Harvard Law School. She frequently presents at bankruptcy seminars and led the new associate training program for the Business Finance & Restructuring Department. In addition, Ms. DiBlasi served on a firm task force focused on the Dodd-Frank financial legislation, specializing in that portion of the legislation dealing with resolution planning.
Awards and Recognition, Speaking Engagements, Guides and Resources, Latest Thinking, Firm News & Announcements
363 Sales – The Nuts and Bolts; Including Bid Procedures, Break-Up Fees and Credit Bidding

Speaker(s): Kelly DiBlasi

November 11, 2016 — Cooperstown, New York — Weil Business Finance & Restructuring counsel Kelly DiBlasi participates as a panelist at the Capital Region Bankruptcy Bar Association and The Central New York Bankruptcy Bar Association's 21st Annual Bankruptcy Conference.

Insights on Oil & Gas Restructurings: A Conversation with the Industry's Leading Ladies

Speaker(s): Kelly DiBlasi — July 26, 2016 — New York, New York
Firm News & Announcements