Biography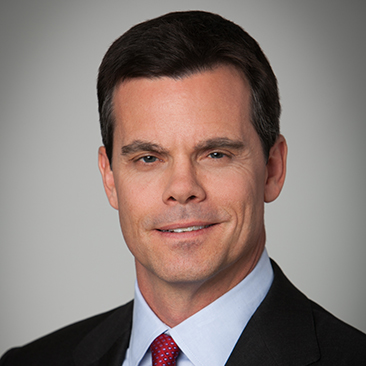 Kyle Krpata is a partner in the Silicon Valley office specializing in Private Equity and Mergers & Acquisitions. He has a wide ranging corporate law practice with particular emphasis on private equity transactions, public and private mergers and acquisitions, distressed and bankruptcy acquisitions, SPACs and growth equity and venture capital transactions. Mr. Krpata represents private equity firms and public and private companies in a variety of industries. He regularly counsels boards of directors on corporate governance, fiduciary duty, corporate control and other strategic matters.
Mr. Krpata was recently named a 2019 Technology Trailblazer by the National Law Journal and 2019 California Trailblazer by The Recorder. He is also ranked in Chambers USA, Legal 500 US, and is recognized as a "Highly Regarded" Lawyer for Mergers & Acquisitions and Private Equity by IFLR1000. In 2011, Mr. Krpata was selected by Investment Dealers' Digest (IDD) for its annual "40 Under 40" list of the top forty up-and-coming professionals in the finance industry.
Experience
Mergers & Acquisitions
Alibaba in various transactions.
Anvita Health in its sale to Humana.
Chewy in its sale to PetSmart.
Concur Technologies in its acquisitions of TRX and GDSX.
CSL Behring, a subsidiary of CSL Limited, in its acquisition of Calimmune.
eBay in its $925 million sale of eBay Enterprise to a consortium that includes Sterling Partners, Permira, Longview Asset Management and Innotrac, an e-commerce fulfillment company.
Getty Images in numerous acquisitions, including its $3.3 billion sale to The Carlyle Group and its recent re-acquisition of control by the Getty family.
Numonyx Holdings in its $1.27 billion sale to Micron Technology.
Panasonic Avionics Corporation in various transactions, including its acquisition of ITC Global Holdings from Riverside Partners.
StatSoft in its sale to Dell.
Private Equity
Francisco Partners in its investment in Pet Circle.
Gores Holdings II, a SPAC sponsored by an affiliate of The Gores Group, in its business combination with Verra Mobility, with an initial enterprise value of approximately $2.4 billion.
Gores Holdings, a SPAC sponsored by an affiliate of The Gores Group, in its business combination with Hostess Brands, with an initial enterprise value of approximately $2.3 billion.
Hellman & Friedman in connection with the issuance of approximately $273 million of convertible preferred stock by its portfolio company, Associated Materials Group.
Oak Hill Capital in various acquisitions and investments.
Pace Holdings, a SPAC sponsored by an affiliate of TPG, in its business combination with Playa Hotels & Resorts B.V., having an initial enterprise value of approximately $1.75 billion.
Public Sector Pension Investment Board in its investment, along with other investors, in Collective Health.
Sage Automotive Interiors, a portfolio company of The Gores Group, in its sale to Clearlake Capital.
SoftBank Vision Fund in:

Its approximately $175 million investment in Pollen, Inc. (d/b/a C2FO)
Its Series E minority investment in GetYourGuide AG.
Its $2.25 billion investment in GM Cruise Holdings LLC (Cruise), alongside a $1.1 billion investment in Cruise by General Motors.
Its $500 million investment in Cambridge Mobile Telematics.
Its investment in the Advanced Technologies Group of Uber Technologies Inc., together with Toyota Motor Corporation and DENSO Corporation.

TCV in:

A $250 million investment in Themis Solutions Inc. (d/b/a Clio) as lead investor, together with JMI Equity.
A $550 million preferred stock financing for Peloton Interactive as lead investor.
Its investment in Newsela, Inc.
A $4 billion preferred stock financing for Bytedance, Ltd., together with SoftBank and KKR among others.
Its investment in AxiomSL Group, Inc.
Its investment in Payoneer Inc.
Investments in Avalara, OneSource Virtual, Silver Peak, TOA Technologies and Venafi.

TPG Growth in various investments including Reflektive and Calm.com and The Rise Fund's investment in RefleXion Medical.
The Gores Group in:

Its sale of Elo Touch Solutions, Inc. to Crestview Partners.
Its recapitalization and acquisition of US Farathane Corporation.
Its acquisition, with management, of Sage Automotive Interiors, Inc. from Azalea Capital, LLC.
Its investment in and eventual sale of Tiburon, Inc., as well as investments in Cosmo Specialty Fibers.

United Road Services, a portfolio company of The Gores Group, in its sale to Charlesbank Capital Partners.
US Farathane Corporation, a portfolio company of The Gores Group, in its acquisition of Tepso Plastics Mex, SA de CV.
Corporate Venture Capital
Alibaba in various investments, including its investment in PlaceIQ.
Concur Technologies in multiple investments including buuteeq, Nor1 and Trover.
Dell in various strategic venture investments.
Hydra Ventures, the Adidas venture fund, in various investments including Carbon.
Panasonic Ventures in various strategic investments.
Awards and Recognition, Speaking Engagements, Guides and Resources, Latest Thinking, Firm News & Announcements
Introduction to Private Equity

Speaker(s): Kyle C. Krpata, Christopher R. Machera and Ramona Y. Nee

October 29, 2018 — Durham, NC — Weil partners Kyle Krpata, Christopher Machera and Ramona Nee presented on the fundamentals of private equity to Duke Law School's Business Law Society.

Protecting Your Trade Secrets in a Corporate Transaction

Speaker(s): Kyle C. Krpata and Edric C. Itchon

February 28, 2018 — Webinar — In this episode of Weil's Trade Secret Webinar series, partners Kyle Krpata and associate Edric Itchon discuss trade secrets issues that can arise out of a M&A transaction and how to protect your intellectual property.
Firm News & Announcements