Biography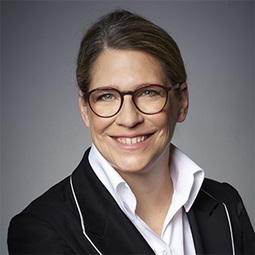 Britta Grauke is Co-Managing Partner of Weil's German offices, heads the German Litigation Practice – which she has helped build since joining Weil almost two decades ago – and serves as a member of the Firm's Management Committee. She is widely recognized for representing international clients in litigation as well as restructuring in Germany and abroad, and is described by Chambers Global as having an excellent track record in these proceedings.
Her practice spans issues relating to corporate law, capital markets, competition, IP law and disputes arising from M&A transactions. Britta is also well-known for her skill in advising clients in compliance issues and crisis management. Through her work in insolvency-related litigation and assistance to creditors, sponsors, investors and managing directors in highly contested crisis situations, she has become a well-known advisor in German and international restructuring situations.
Awards and Recognition, Latest Thinking, Firm News & Announcements
US/UK/EU financial sanctions in response to the situation in Ukraine Blog Post — European Disputes Blog — By Christopher Marks, Hayley Lund, Britta Grauke, Marc Lordonnois, Timothy C. Welch, Glenda Bleiberg, Gero Pogrzeba, Rosalind Meehan and Zoë Wedderburn-Day — March 04, 2022

INTRODUCTION This note provides an overview of the financial sanctions introduced by the United States government, the UK government and the European Union in response to the invasion of Ukraine by Russia as of 3 March 2022. Given that this is an evolving situation, the sanctions landscape remains fluid and will continue to change considerably ...
Firm News & Announcements