Biography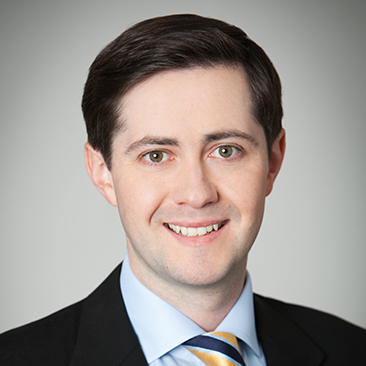 Dennis Adams is an associate in Weil's Technology & IP Transactions practice and is based in New York.
Mr. Adams participates in the representation of Firm clients in a variety of matters relating to the licensing, acquisition, development, sale, use and commercial exploitation of intellectual property and technology.
Mr. Adams has been part of the teams advising on the technology and intellectual property aspects of the following matters:
Advent International Corporation in its acquisitions of Culligan International Company, Noosa Yoghurt, LLC and Distribution International, Inc.
American Securities LLC in its acquisition of Emerald Performance Materials, LLC.
Atos S.E. in its $1.1 billion acquisition of the information technology outsourcing business of Xerox Corporation.
CCMP Capital Advisors in its $1.475 billion acquisition of The Hillman Companies, Inc., and acquisitions of PQ Holdings, Inc. and Eco Services.
Centerbridge Partners in its $1.2 billion acquisition of IPC Systems, Inc.
Dex Media, Inc. (a portfolio company of Mudrick Capital Management and Paulson & Co.) in its acquisition of YP Holdings LLC.
First Data Corporation in its acquisition of Acculynk.
General Electric Capital Corporation in the sale of its North American tank car rail assets and railcar repair business to Marmon Holdings, Inc., and sale of General Electric Railcar Services LLC to Wells Fargo & Co.
The Gores Group in its recapitalization and acquisition of US Farathane Corporation, and in the acquisition by portfolio company Tecomet Inc. of the OEM segment of Symmetry Medical Inc.
Intel Corporation in its $16.7 billion acquisition of Altera Corporation and in its acquisition of Recon Instruments, Inc.
Kainos Capital in its acquisition of JTM Foods LLC.
Lenovo Group Ltd. in its approximately $2.9 billion acquisition of the Motorola Mobility smartphone business from Google Inc.
L'Oréal USA in its $1.3 billion acquisition of the CeraVe, AcneFree and AMBI skincare product brands from Valeant Pharmaceuticals International, Inc.
Oak Hill Capital Partners in its acquisition of Edgewood Partners Insurance Center, Inc. (EPIC).
Ontario Teachers' Pension Plan in its minority investment in CSC ServiceWorks.
Providence Equity Partners in its investments in Topgolf Entertainment Group, VectorLearning and VitalSmarts, and sale of World Endurance Holdings, Inc.
Providence Strategic Growth Partners in its investments in Skybox Security, Inc. and Blue Star Sports, and in Blue Star's subsequent acquisitions of Bonzi Technology, Inc. and Pointstreak Sports Technologies, Inc.
Raine Capital in its minority investment in Mobo Systems Inc.
RPC Group Plc in its acquisition of Letica Group.
Sanofi in its exclusive licensing agreement with MannKind Corporation.
Shoes For Crews, LLC (a portfolio company of CCMP Capital Advisors) in its acquisition of the SureGrip Footwear division of Genesco Inc.
Signet Jewelers Limited in its approximately $1.4 billion acquisition of Zale Corporation.
Synopsys, Inc. in its acquisition of Atrenta Inc.
TA Associates in its acquisition of Professional Datasolutions, Inc.
Verizon Communications Inc. in its acquisition of Intel Media from Intel Corporation.
Willis Group Holdings plc in its $18 billion merger of equals with Towers Watson & Co.
Yahoo! Inc. in its $4.5 billion sale of its operating business to Verizon Communications Inc.
Firm News & Announcements
Firm News & Announcements