Biography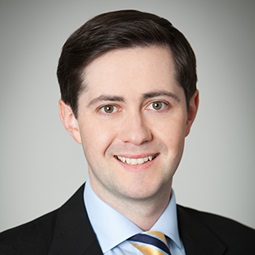 Dennis Adams is a partner in Weil's Technology & IP Transactions practice and is based in New York. Dennis advises clients in matters relating to the licensing, acquisition, development, sale, use and commercial exploitation of intellectual property and technology.
Experience
Advent International Corporation in its acquisitions of Culligan International Company, Noosa Yoghurt, LLC and Distribution International, Inc.; its acquisitions of Clearent Corp. and FieldEdge and the simultaneous merger of the two companies; Culligan in its acquisition of OASIS Corporation; and QW Holding Corp. (Quala) in its acquisition of PSC.
Aimbridge Hospitality Holdings, LLC in its sale to Advent International.
American Securities LLC in its acquisitions of Emerald Performance Materials, FullBloom Education, NAPA Management Services Corporation and RealManage, LLC.
Apergy Corporation (n/k/a ChampionX Corporation) in a Reverse Morris Trust acquisition of ChampionX (f/k/a Nalco Champion) from Ecolab Inc. creating an entity with a combined $7.4 billion enterprise value.
Aterian Investment Partners in its acquisition of Allentown, LLC.
Atos S.E. in its $1.1 billion acquisition of the information technology outsourcing business of Xerox Corporation.
Avista Capital Partners and MPI Research, Inc. in the sale of MPI Research to Charles River Laboratories International, Inc.; Avista Healthcare Public Acquisition Corp. in its acquisition of Organogenesis Inc., creating a company with an anticipated initial enterprise value of approximately $673 million; and WellSpring Consumer Healthcare (a portfolio company of Avista Capital Partners) in a carve-out transaction involving the acquisition of skin care brands A+D, Solarcaine, Cortate and Complex 15 from Bayer AG.
Benefytt Technologies, Inc. in its $625 million take-private by Madison Dearborn Partners.
Berkshire Partners in its majority recapitalization of National Carwash Solutions Inc. (a portfolio company of AEA Investors).
Black Knight, Inc. in its acquisition of Optimal Blue LLC, in a transaction that implied an enterprise value of $1.8 billion.
Blackstone in its $130 million acquisition of a minority stake in PayCargo, LLC (a portfolio company of Insight Partners) and the acquisition and subsequent sale of Concert Golf Partners.
Brookfield Asset Management Inc. and Brookfield Property Partners L.P. (BPY) in BPY's $14.4 billion acquisition of the approximately 66% of common stock that it did not already own of GGP Inc. (f/k/a General Growth Properties Inc.).
Campbell Soup Company in its $2.2 billion sale of Campbell International, Inc.; its $510 million sale of Bolthouse Farms; and its $300 million sale of Kelsen Group A/S.
CBAM in the sale of a portfolio of its assets to The Carlyle Group, in a transaction valued at approximately $800 million.
Centerbridge Partners in its $1.2 billion acquisition of IPC Systems, Inc.
Charlesbank Capital Partners, together with Robert Long and Blair Ramey of Sanofi's North American Consumer Healthcare division, in the formation of Bridges Consumer Healthcare LLC and Bridges' acquisitions of the North American rights to ThermaCare® HeatWraps and Clarion Brands, LLC.
Churchill Capital Corp IV, a SPAC sponsored by Churchill Capital Group, in its $11.75 billion merger with Lucid Motors.
Covetrus, Inc. in its $4 billion sale to CD&R, a holder of approximately 24% of Covetrus' outstanding common stock, and TPG.
CVC Capital Partners in its acquisition of Radwell International.
CVC Growth Partners in its acquisition of a majority stake in Icario, Inc.
DirecTV, LLC in its acquisition of certain assets and liabilities related to the advertising sales business segment of DirecTV.
Eli Lilly and Company in its global licensing and research collaborations with, and equity investments in, Precision BioSciences, Inc., Dicerna Pharmaceuticals, Inc., Avidity Biosciences LLC and Sitryx Therapeutics Limited; through its Loxo Oncology group, in an up to $1.6 billion co-development and co-commercialization collaboration with, and equity investment in, Foghorn Therapeutics Inc.; its up to $1.25 billion research and collaboration agreement with MiNA Therapeutics, Ltd.; its up to $998 million license agreement to acquire the exclusive worldwide rights for CNTX-0290; and a global licensing and research collaboration with an affiliate of ImmuNext Inc.
EQT Infrastructure in its sale of Synagro Technologies, Inc.
EQT Partners in its strategic investment in United Talent Agency.
First Data Corporation in its acquisition of Acculynk.
General Electric Capital Corporation in the sale of its North American tank car rail assets and railcar repair business to Marmon Holdings, Inc. and its sale of General Electric Railcar Services LLC to Wells Fargo & Co.
Genstar Capital in its sale of Pretium Packaging, LLC and, together with TA Associates, in the acquisition of Orion Advisor Solutions and the simultaneous acquisition of Brinker Capital.
Giant Eagle, Inc. in its acquisition of Ricker Oil Company, Inc.
Government Brands Holdings, LLC (at the time, an indirect portfolio company of PSG and Greater Sum Ventures) in a recapitalization by PSG and TPG Tech Adjacencies, with Greater Sum Ventures exiting.
Graycliff Partners in its acquisition of a majority stake in Landmark Structures.
GS Acquisition Holdings Corp II, a SPAC sponsored by an affiliate of Goldman Sachs, in its $2.6 billion business combination with Mirion Technologies, Inc. (at the time, a portfolio company of Charterhouse Capital Partners).
Healthcare Merger Corp., a SPAC sponsored principally by Shulman Ventures and MTS Health Partners, in its merger with SOC Telemed in a transaction that implies an initial enterprise value of $720 million.
The Home Depot, Inc. in its acquisition of the assets of The Company Store Group, LLC.
Howden Group Holdings Limited (an investee company of General Atlantic, CDPQ and Hg) in its pending acquisition of TigerRisk Partners, LLC.
Intel Corporation in its $16.7 billion acquisition of Altera Corporation and its acquisition of Recon Instruments, Inc.
Kantar Health, LLC in its $375 million sale by The Kantar Group Limited (a portfolio company of Bain Capital).
The Kroger Company in its pending $24.6 billion merger with Albertsons Companies, Inc.
Lenovo Group Ltd. in its approximately $2.9 billion acquisition of the Motorola Mobility smartphone business from Google Inc.
Lineage Logistics, LLC in its $208 million acquisition of Turvo Inc.
L'Oréal USA in its $1.3 billion acquisition of the CeraVe, AcneFree and AMBI skincare product brands from Valeant Pharmaceuticals International, Inc. (n/k/a Bausch Health Companies).
Major League Baseball Players Association in its joint venture with the National Football League Players Association and Redbird Capital that formed OneTeam Partners, LLC.
Montagu Private Equity in its $490 million acquisition of the original equipment manufacturing (OEM) and tissue processing businesses of RTI Surgical, Inc.
NEOGEN Corporation in its pending $5.3 billion combination with the Food Safety business of 3M, in a Reverse Morris Trust transaction that implied an enterprise value of the combined company of $9.3 billion.
Nexa Equity in its investment in, and secondary purchase of shares of, HomeTown Ticketing, Inc.
Oak Hill Capital Partners and its portfolio company EPIC Insurance Brokers and Consultants (EPIC) in the merger of EPIC and JenCap Holdings, LLC (a portfolio company of The Carlyle Group); and EPIC in its acquisitions of Integro Holdings Inc. and Prime Risk Partners Inc.
OMERS in its acquisition of a controlling stake in Premise Health Holding Corp.
Providence Equity Partners in its acquisition of KPA Services, LLC; its acquisitions of a majority interest in DoubleVerify, Inc. and VectorLearning; its investments in Topgolf Entertainment Group and VitalSmarts; its sales of VectorLearning and World Endurance Holdings, Inc.; and VectorLearning, as parent of RedVector.com. LLC, in RedVector's acquisition of Convergence Training, LLC.
PSG in its acquisitions of BirdDogHR, ExakTime Innovations, Inc., Pixel Labs, LLC (n/k/a Assembly), Yottaa, Inc. and a majority stake in Kenect, LLC; its investments in Blue Star Sports (n/k/a Stack Sports), DivvyCloud Corporation, Skybox Security, Inc. and Stylitics Inc.; its investment, alongside Silversmith Capital Partners, in Validity, Inc.; its investment in and sale of a majority stake in LogicMonitor Inc.; its sale of YourCause Holdings, LLC; together with EverCommerce, in the sale of a significant ownership stake in EverCommerce to Silver Lake; Blue Star's acquisitions of Bonzi Technology, Inc. and Pointstreak Sports Technologies, Inc.; and Pineapple Payments LLC's acquisition of Payline Data Services LLC.
PSP Investments, as lead investor, in an investment in Integral Health, Inc. that had a pre-money valuation of $400 million.
Px3 Partners in its acquisition of Filtration from Celeros Flow Technology.
Quest Diagnostics Inc. in its acquisition via a 363 asset sale of certain assets of True Health Diagnostics and its parent, THG Holdings.
RealPage, Inc. in its acquisition of Investor Management Services, LLC.
Sanofi in its exclusive licensing agreement with MannKind Corporation.
Signet Jewelers Limited in its approximately $1.4 billion acquisition of Zale Corporation.
SiriusXM in its acquisitions of 99% Invisible, Cloud Cover Music, Simplecast and Stitcher.
Susquehanna Growth Equity and Accel Partners in their acquisition of XebiaLabs, Inc.
TCV, as lead investor, in a $125 million investment in Built Technologies, Inc.
Topgolf International, Inc. (a portfolio company of Providence Equity Partners, Dundon Capital Partners and WestRiver Group) in its $2.5 billion merger of equals with Callaway Golf Company.
TPG Capital in its minority investment in Rodan + Fields.
TPG Growth in its acquisition of a majority stake in Morrow Sodali.
Trive Capital in its $330 million acquisition of EarthLink, LLC.
TruArc Partners (f/k/a Snow Phipps Group) in its acquisition of Trademark Cosmetics, Inc.
Verizon Communications Inc. in its acquisition of Intel Media from Intel Corporation.
Westinghouse Electric Company, LLC in its $4.6 billion sale of substantially all of its global business to Brookfield Business Partners L.P.
Willis Group Holdings plc in its $18 billion merger of equals with Towers Watson & Co.
Wyndham Destinations, Inc. in its $166 million sale of Wyndham Vacation Rentals LLC to Vacasa LLC.
Yahoo! Inc. in its $4.5 billion sale of its operating business to Verizon Communications Inc.
Awards and Recognition, Speaking Engagements, Firm News & Announcements, Latest Thinking, Firm News & Announcements, Recent Announcement
Firm News & Announcements