Biography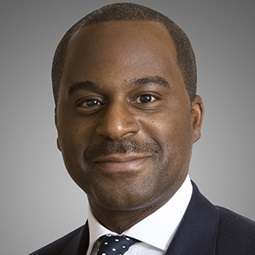 Barry Fishley is the head of Weil's London Technology & IP Transactions practice and a partner in the firm's Privacy & Cybersecurity group. Barry leads Weil's London data privacy practice, advising on the full range of complex issues and data, particularly in the context of M&A and private equity transactions, crises, investigations, and new data uses and analytics including AI. Most recently Barry has been advising clients on data privacy issues within the context of ESG.
He has extensive experience of advising major international companies and private equity funds on a range of issues including the technology and IP aspects of: private equity and M&A transactions; acquisitions and divestitures; outsourcings (including IT and BPOs); international licensing arrangements; strategic alliances, and; general commercial matters (including manufacturing, supply, distribution and agency arrangements).
Barry is recommended by Legal 500 UK, which also describes his practice as showing "cutting-edge knowledge and keen commercial sense." Barry is a frequent speaker on technology, IP, data privacy and cyber security issues. Recent examples include a webinar on privacy considerations within the context of international M&A and PE deals. He is also an active member of the City of London Law Society Data Committee.
Representative experience includes advising:
Advent International in the acquisition by its affiliate AI Beauty Holdings of cosmetics brands bareMinerals, BUXOM and Laura Mercier
APG Asset Management on the investment into SiFi Networks
Advent International and portfolio company Laird on the carve-out sale of Connected Vehicle Solutions, Connectivity, Performance Materials and Thermal Systems divisions
Brookfield on a range of international privacy, cyber security and data protection matters
Pigments Spain, S.L. (a company of the Esmalglass-Itaca-Fritta group, a portfolio company of Lone Star Funds) on the acquisition of the Tile Coatings Business of Ferro Corporation
InfraRed Partners on the sale of InfraRed European Real Estate Investment Management
Providence Strategic Growth Partners on the acquisition of Sign In App
Limerston Capital Partners on the sale of Arch Sciences Group
Sun European Partners on the acquisition of Sports and Leisure Group NV
General Atlantic on the investment in DixaBlackstone Growth: who, together with EQT Growth, participated in a $450 million funding round for Epidemic Sound that valued Epidemic at $1.4 billion; and as lead investor in a $800 million Series C funding round for Mollie which values the company at $6.5 billion
GS Acquisition Holdings Corp II, a SPAC sponsored by an affiliate of Goldman Sachs, on the $2.6 billion business combination with Mirion Technologies, Inc. (at the time, a portfolio company of Charterhouse Capital Partners)
Depop and its selling shareholders on the sale of the company to Etsy for $1.625 billion
Advent International on the acquisition of a co-controlling stake in Planet Payment Group
Bain Capital on the acquisition of Valeo Foods
Cobham (a portfolio company of Advent International) on the: (a) $2.83bn carve-out and sale of its Mission Systems division to Eaton Corporation plc; (b) $965m carve-out and sale of its Aerospace Connectivity division to TransDigm Group Inc.; (c) carve-out and sale of its Aviation Services UK division to Draken International (a portfolio company of Blackstone); and (d) carve-out and sale of its Slip Rings division to Naxicap
M&G Catalyst as lead investor on the $168m Series B fundraising of Vaccitech, a spin-out from the University of Oxford which co-invented the Oxford-AstraZeneca COVID-19 vaccine
THI Investments on the acquisitions of Oxford International Education Group and WJ (Group
Eli Lilly and Company on the research and collaboration agreement with the Institute of Infection, Immunity and Inflammation of the University of Glasgow that seeks to discover and validate the next generation of drug targets for the following immunological diseases
Sanofi on the acquisition of Kymab
Dugout on the merger with OneFootball
CVC Capital Partners on the acquisition of RiverStone Europe from Fairfax Financial Holdings Limited
Montagu Private Equity on the acquisition of ISI Emerging Markets Group
Providence Equity Partners on a range of data privacy issues
Facebook in a wide range of e-commerce transactional and advisory matters in the UK, including its landmark $16 billion acquisition of WhatsApp, the cross-platform mobile messaging application provider
eBay Inc. in its acquisition of Shutl Limited, a developer and operator of a SaaS platform that enables immediate delivery of online shopping via local same-day courier companies
Yahoo! Inc. on the acquisition of Summly Limited, a UK iPhone applications developer
SoftBank Vision Fund in its Series E minority investment in GetYourGuide
Alibaba on the acquisition of Daraz from Rocket Internet
Speaking Engagements, Latest Thinking, Firm News & Announcements
Privacy Hot Topics for 2023

Speaker(s): Barry Fishley, Randi W. Singer, Olivia J. Greer and Briony Pollard

February 23, 2023 — Barry Fishley, Head of Weil's London Technology & IP Transactions practice, Randi Singer, Head of Weil's Privacy & Cybersecurity practice, Technology & IP Transactions partner Olivia Greer, and Technology & IP Transactions counsel Briony Pollard delivered a Weil webinar entitled "Privacy Hot Topics for 2023." They discussed artificial intelligence, U.S. privacy litigation trends, the UK and EU Enforcement landscape, international personal data transfers, U.S. regulatory enforcement, U.S. state laws, and deal trends.

Brexit and Data Privacy Speaker(s): Barry Fishley, Briony Pollard and

George Mole

December 16, 2020 —

A webinar on current data privacy issues, including:

British Airways and Marriott Hotels fines

International Transfers – current thinking post Privacy Shield ruling and draft guidance on use of model clauses

Brexit – No deal scenario

To view a recording of this webinar, please click here and for a copy of the presentation, please click here.
Firm News & Announcements