Biography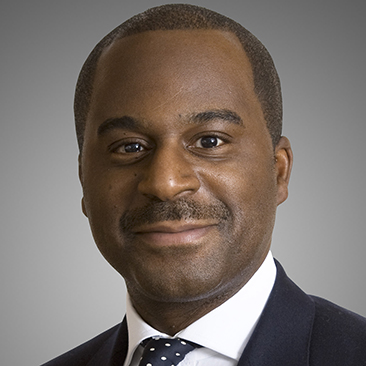 Barry is a partner and head of the Technology and IP Transactions practice in London.
Barry specialises in complex technology and intellectual property transactions and data privacy/cyber security and commercial contract matters. He has extensive experience of advising major international companies and private equity funds on a range of issues including the technology and IP aspects of private equity and M&A transactions, IP and technology acquisitions and divestitures, outsourcings (including IT and BPOs), international licensing arrangements, strategic alliances and general commercial matters including manufacturing, supply, distribution and agency arrangements.
Barry also extensively advises on data privacy and cyber security matters. He is a frequent speaker on technology, IP, data privacy and cyber security issues. Recent examples include a General Data Protection Regulation ("GDPR") Compliance Workshop and a Cyber Security Seminar.
Barry is recommended for TMT by Legal 500 UK, which also describes his TMT practice as showing "cutting-edge knowledge and keen commercial sense."
Representative experience includes advising:
Oaktree Capital Management on the sale of the Fitness First brand in the UK and Ireland
Synopsys International Limited in its acquisitions of software providers Simpleware Limited and Gold Standard Simulations
Innospec, Inc. in the carve-out by Huntsman Corporation of its European surfactants business, including cross patent and know-how licensing
HgCapital in IP ownership issues in respect of bespoke software and use of open-source software in connection with its acquisition of Citation Limited
Avalon Fashions Limited (which trades as Melissa Odabash) in respect of an alleged trade mark infringement claim made against it in respect of luxury beach wear products sold globally
Ardian on the acquisition of Envision, a leading medical affairs-focused scientific communications and technology solutions provider
Ceridian Corporation in the negotiation of complex agreements addressing data processing and technology services in connection with its sale of subsidiaries in the UK, Ireland and Mauritius to SD Worx
Vonage Holdings Corp. in its acquisition of Nexmo, Inc., a developer of cloud-based API solutions
Facebook in a wide range of e-commerce transactional and advisory matters in the UK, including its landmark $16 billion acquisition of WhatsApp, the cross-platform mobile messaging application provider
eBay Inc. in its acquisition of Shutl Limited, a developer and operator of a SaaS platform that enables immediate delivery of online shopping via local same-day courier companies
Yahoo! Inc. on the acquisition of Summly Limited, a UK iPhone applications developer
Technology Crossover Ventures on its acquisition of minority stake in Spotify, provider of a digital music-streaming service
Getty Images on data protection and privacy matters
Awards and Recognition, Speaking Engagements, Guides and Resources, Latest Thinking, Firm News & Announcements
Brexit and Data Privacy Speaker(s): Barry Fishley, Briony Pollard and George Mole

December 16, 2020 —

A webinar on current data privacy issues, including:

British Airways and Marriott Hotels fines

International Transfers – current thinking post Privacy Shield ruling and draft guidance on use of model clauses

Brexit – No deal scenario

To view a recording of this webinar, please click here and for a copy of the presentation, please click here.

Weil's Cybersecurity Briefings: New Challenges in Global Investigations and Litigation under the GDPR

Speaker(s): Barry Fishley, Randi W. Singer, Britta Grauke and Adam Safwat

June 20, 2018 — Following the implementation of the EU's Global Data Protection Regulation (GDPR), multi-national organizations need to be prepared to address the challenges involved in accessing, processing and transferring data in the EU to the United States to comply with US judicial and regulatory information requests. In this webinar, experts from Weil's Data Privacy and White Collar practices will discuss strategies for navigating these issues under the GDPR. If you would like to view a recording of this webinar, please contact WeilWebinars@Weil.com.
Firm News & Announcements