Biography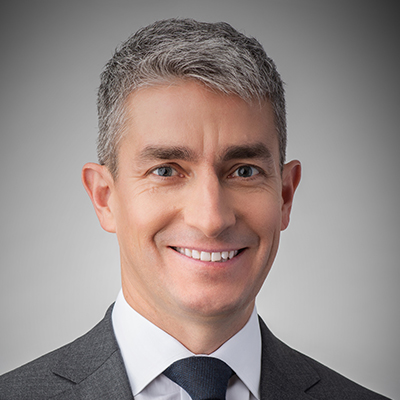 Zack Tripp is Co-Head of Weil's Appellate practice and based in the Firm's Washington, DC office. Mr. Tripp has extensive experience litigating before the U.S. Supreme Court as well as other appellate courts. He has argued 11 cases before the U.S. Supreme Court, briefed many other cases, and has filed more than 100 briefs at the certiorari stage. His experience covers a broad range of subjects, including intellectual property, bankruptcy, antitrust, securities, and foreign state immunity, among other issues.
Before joining Weil, Mr. Tripp served for five years as an Assistant to the Solicitor General in the Office of the Solicitor General at the U.S. Department of Justice. In that role, he represented the United States in litigation in the Supreme Court, and assisted in coordinating the government's appellate strategy in lower courts nationwide.
Mr. Tripp has also served as Special Counsel to the General Counsel of the U.S. Department of Defense and Attorney Adviser at the U.S. Department of State. At the Department of Defense, Mr. Tripp advised the General Counsel on high-stakes legal issues facing the Department, including Supreme Court and appellate litigation matters. Mr. Tripp also provided advice on the Department's counterterrorism operations and information operations. In addition to arguing before the Supreme Court, Mr. Tripp has argued in the U.S. Court of Appeals for the Eleventh Circuit and the Iran-U.S. Claims Tribunal in The Hague.
Representative U.S. Supreme Court Experience:
Mission Product Holdings, Inc. v. Tempnology, LLC (bankruptcy and trademark)*
WesternGeco LLC v. ION Geophysical Corp. (patent)*
Life Technologies Corp. v. Promega Corp. (patent)*
Apple v. Pepper (antitrust)
Leidos v. Indiana Public Retirement System (securities)
Coventry Health Care of Missouri, Inc. v. Nevils (insurance)*
Kingdomware Technologies, Inc. v. United States (government contracting)*
United States v. Texas (immigration)
Rubin v. Islamic Republic of Iran (foreign sovereign immunity)*
Ross v. Blake (administrative exhaustion)*
Bullard v. Blue Hills Bank (bankruptcy)*
Brown v. Plata (prison conditions)
Other Representative Appellate Experience:
In re Urethane Antitrust Litigation (antitrust)
Commisa v. Pemex-Exploración y Producción (enforcement of arbitral award)
Republic of Argentina v. NML Capital (foreign sovereign immunity)
Postal Service v. Postal Regulatory Commission (administrative law)
Allergan v. United States (First Amendment)
Earlier, Mr. Tripp served as a law clerk for Judge Amalya Lyle Kearse of the U.S. Court of Appeals for the Second Circuit, and for Justice Ruth Bader Ginsburg of the U.S. Supreme Court.
Mr. Tripp received his B.A., cum laude, from Yale University in 1997. After working for several years as a software engineer, he then received his J.D. from Columbia Law School in 2005, where he was a James Kent scholar and served as an Articles Editor of the Columbia Law Review.
* Argued
(Representative experience includes matters handled prior to joining Weil.)
Firm News & Announcements, Awards and Recognition, Speaking Engagements, Guides and Resources, Latest Thinking
Firm News & Announcements
Supreme Court Series: October Term 2020 Preview

Speaker(s): Gregory Silbert, Zack Tripp, Adam B. Banks and Robert B. Niles-Weed

September 24, 2020 — Weil's Appellate practice Co-Heads Gregory Silbert and Zachary Tripp, along with partner Adam Banks and associate Robert Niles-Weed, hosted a webinar in which they discussed key business cases from the U.S. Supreme Court's upcoming October 2020 term, and paid a special tribute to the late Justice Ruth Bader Ginsburg.

SCOTUS Deep Dive: The Trump Financial Subpoena Cases Speaker(s): Zack Tripp

March 16, 2020 — Podcast — Bloomberg Law Cases and Controversies — Weil Appellate practice Co-Head Zack Tripp participated in a Bloomberg Law Cases and Controversies podcast focusing on high-profile Supreme Court cases involving attempts by Congress and state prosecutors to access the president's financial records.