Biography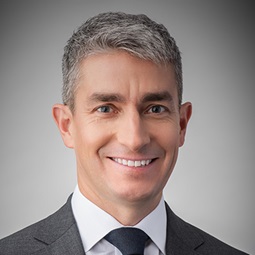 Zack Tripp is Co-Head of Weil's Appeals and Strategic Counseling practice and is based in the Firm's Washington, D.C. office. He has extensive experience litigating before the U.S. Supreme Court and other federal and state appellate courts, as well as litigating high-stakes legal issues at the trial level. Zack's work has encompassed a broad range of subjects, including intellectual property, bankruptcy, antitrust, and securities, among other issues.
Zack has argued 11 cases before the U.S. Supreme Court, briefed many other Supreme Court cases, filed more than 100 briefs at the certiorari stage, and presented argument before numerous other federal and state appellate courts. He joined Weil from the U.S. Department of Justice, where he served for five years as an Assistant to the U.S. Solicitor General. In that role, he represented the United States in litigation in the Supreme Court, and assisted in coordinating the government's appellate strategy in lower courts nationwide. Zack previously served as Special Counsel to the General Counsel of the U.S. Department of Defense and Attorney Adviser at the U.S. Department of State.
Among other matters, Zack successfully argued for the government in Mission Product Holdings v. Tempnology, establishing that trademark licenses remain protected in the licensor's bankruptcy and cannot be terminated through rejection of the license contract. He also successfully argued for the government in Life Technologies Corp. v. Promega Corp. and WesternGeco v. ION Geophysical Corp., addressing issues of extraterritoriality as they relate to infringement and damages under the Patent Act. Zack also has argument experience on important issues of federal preemption (Coventry Health Care of Missouri v. Nevils), administrative exhaustion (Ross v. Blake), and bankruptcy appellate jurisdiction (Bullard v. Blue Hills Bank).
At Weil, Zack has a diverse practice, handling appeals and trial-level briefings for clients across industries and practice areas. Notable recent engagements include:
Representing Sterling Jewelers in its petition for a writ of certiorari to the U.S. Supreme Court seeking review of a Second Circuit decision in a discrimination class action that upheld an arbitrator's authority to bind parties and 70,000 absent class members without finding consent.
Representing the U.S. Chamber of Commerce in the U.S. Supreme Court in BP v. Baltimore, addressing the scope of appellate review of a remand order when the defendant has invoked federal-officer removal.
Representing Zion Williamson in successfully arguing in a state-court appeal that the Florida courts lacked personal jurisdiction over the 2019 NBA #1 draft pick in a breach of contract action with asserted claims of more than $100M in damages.
Arguing a successful appeal for Bridgestone before the Sixth Circuit that challenged a district court order allowing a group of ordinary consumers to bring a nationwide antitrust class action against Bridgestone involving the purchase of anti-vibrational rubber parts, notwithstanding that Bridgestone previously settled a nationwide class action by indirect purchasers raising the same claims.
Representing Westinghouse Electric Company in a pending certified interlocutory appeal before the Third Circuit that addresses whether a bankruptcy court can discharge and bar administrative claims brought by a former employee that arose after confirmation of a plan, but before the plan became effective.
Arguing a successful appeal for Epiq Systems before the Appellate Division of the New York Supreme Court, First Department addressing the scope of damages under a limitation-of-liability provision following Epiq's sale of its Chapter 7 software business to Axos Bank.
Representing Illumina in successfully opposing a petition for rehearing en banc in the Federal Circuit, preserving an important appellate win in the fast-evolving area of patent eligibility.
Representing a bankruptcy trustee in a petition for a writ of certiorari to the U.S. Supreme Court seeking review of whether a debtor's homestead exception expires inside bankruptcy if the debtor sells the home and fails to timely reinvest the proceeds.
Representing a group of separation-of-powers law professors in the U.S. Supreme Court in Trump v. Mazars USA, LLP, arguing in favor of congressional authority to subpoena a sitting President's financial records as an important component of Congress's oversight role.
Representing the Association of American Publishers in a closely watched appeal before the Fifth Circuit addressing the availability of state sovereign immunity for copyright infringement that violates the Due Process Clause.
Representing a group of former state and local election officials in the U.S. Supreme Court in Brnovich v. DNC, arguing that robust protection under Section 2 of the Voting Rights Act is affirmatively helpful to state and local officials and does not unduly burden their ability to administer elections.
Zack is currently recognized by Chambers USA as a leading lawyer nationally for Appellate Law, with commentators touting his strength in bringing "people together in difficult situations…and building consensus," and calling him "a great writer, quick and very effective at the podium." He also is nationally recommended by Legal 500 for both Appellate: Courts of Appeal and Appellate: Supreme Courts, where clients note that he is "phenomenal," "extremely quick-thinking," and "knows the U.S. Supreme Court especially well."
Zack received his B.A., cum laude, from Yale University in 1997. After working for several years as a software engineer, he received his J.D. from Columbia Law School in 2005, where he was a James Kent scholar and served as an Articles Editor of the Columbia Law Review. After graduating, Zack clerked for Judge Amalya Lyle Kearse of the U.S. Court of Appeals for the Second Circuit, and for Justice Ruth Bader Ginsburg of the U.S. Supreme Court.
Awards and Recognition, Speaking Engagements, Guides and Resources, Firm News & Announcements, Latest Thinking
Zack Tripp Named a Leading Lawyer Nationally for Appellate Law: Nationwide

Award Brief — Chambers USA

Zack Tripp Named a "Recommended" Lawyer Nationally for Appellate: Supreme Courts

Award Brief — Legal 500 US
Briefing and Arguing Technical Bankruptcy Appeals Before the Supreme Court and Circuit Courts

Speaker(s): Zack Tripp

October 18-22, 2022 — Orlando, FL — Zack Tripp, Weil's Complex Commercial Litigation partner and Co-Head of its Appeals and Strategic Counseling practice, was a panelist at the National Conference of Bankruptcy Judges' 96th Annual Conference, where he discussed his experience and insights regarding how bankruptcy appeals can successfully be briefed and argued to the generalist Supreme Court and Circuit Courts of appeal.

Supreme Court Series: October Term 2020 Preview

Speaker(s): Gregory Silbert, Zack Tripp, Adam B. Banks and Robert B. Niles-Weed

September 24, 2020 — Weil's Appellate practice Co-Heads Gregory Silbert and Zachary Tripp, along with partner Adam Banks and associate Robert Niles-Weed, hosted a webinar in which they discussed key business cases from the U.S. Supreme Court's upcoming October 2020 term, and paid a special tribute to the late Justice Ruth Bader Ginsburg.
Firm News & Announcements