Partner

Washington, D.C., New York
Biography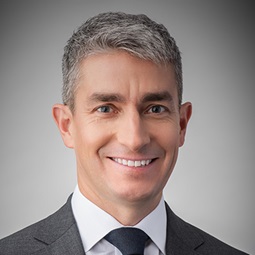 Zack Tripp is Co-Head of Weil's Appeals and Strategic Counseling practice. He has extensive experience litigating before the U.S. Supreme Court and other federal and state appellate courts, as well as litigating and advising clients on high-stakes legal issues at the trial level. Zack's work has encompassed a broad range of subjects, including intellectual property, bankruptcy, antitrust, and securities, among other issues. Drawing on his earlier career as a software engineer, Zack also co-leads the Firm's artificial intelligence task force.
Zack has argued 12 cases before the U.S. Supreme Court, briefed many other Supreme Court cases, filed more than 100 briefs at the certiorari stage, and presented argument before numerous other federal and state appellate courts. He joined Weil from the U.S. Department of Justice, where he served for five years as an Assistant to the U.S. Solicitor General. In that role, he represented the United States in litigation in the Supreme Court, and assisted in coordinating the government's appellate strategy in lower courts nationwide. Zack previously served as Special Counsel to the General Counsel of the U.S. Department of Defense and Attorney Adviser at the U.S. Department of State.
Notable engagements include:
Secured a unanimous win in the Supreme Court in Bartenwerfer v. Buckley, which held that the fraud exception to discharge under the Bankruptcy Code applies to a debtor's liability for the actual fraud of a business partner, when the debtor did not personally perpetrate the fraud but is vicariously liable for it under state law.
Representing a tech company in several appeals regarding the scope and interpretation of Section 230 of the Communications Decency Act.
Representing Zion Williamson in a dispute between the 2019 NBA #1 draft pick and his former agent, who has asserted claims of more than $100M in damages. Zack helped Williamson obtain a complete win at the trial level, with a federal district court holding that the contract between Williamson and his former agent was illegal and void under the Uniform Athlete Agents Act.
Representing Ethicon, a Johnson & Johnson subsidiary, in an important Federal Circuit appeal regarding the scope and validity of a series of patents on surgical staplers.
Representing the U.S. Chamber of Commerce as amicus curiae in a series of cases in the U.S. Supreme Court, including BP v. Baltimore, Morgan v. Sundance, and Badegerow v. Walters.
Represented Ross Stores in a significant victory in the Fifth Circuit in a real estate dispute involving a seller's refusal to comply with its contractual obligations to provide easements necessary for Ross to construct and open a distribution center in Texas.
Represented Bridgestone in a significant victory in the Sixth Circuit regarding the scope and preclusive effect of a prior settlement with a nationwide class action of indirect purchasers.
Represented Westinghouse Electric Company in a successful certified interlocutory appeal before the Third Circuit that addressed whether a bankruptcy court can discharge and bar administrative claims that arose after confirmation of a plan, but before the plan became effective.
Represented Epiq Systems in a successful appeal in the New York courts, with the Appellate Division holding that a contractual limitation-of-liability provision applied to a case involving Epiq's sale of its Chapter 7 software business to Axos Bank, sharply limiting Epiq's maximum exposure.
Represented Upsolve, Inc. in the Southern District of New York in obtaining a landmark win in a First Amendment challenge to protect Upsolve's mission to train non-lawyers to provide limited legal advice to low-income New Yorkers who face debt collection actions.
Representing several Rastafarian former inmates in appeals seeking to obtain money damages under the Religious Land Use and Institutionalized Persons Act, when prison officials violated their religious rights by forcibly cutting their dreadlocks.
Before joining Weil, Zack argued and won important Supreme Court cases on subjects including bankruptcy law (Mission Product Holdings v. Tempnology), patent law (Life Technologies Corp. v. Promega Corp. and WesternGeco v. ION Geophysical Corp.), insurance (Coventry Health Care of Missouri v. Nevils), and administrative exhaustion (Ross v. Blake).
Zack is recognized by Chambers USA as a leading lawyer nationally for Appellate Law, with commentators touting that he is "absolutely, positively, incredibly talented…he's an appellate generalist who can do anything very well," and calling him "a great appellate advocate and also very good at managing a case and keeping everything moving smoothly. If you have a complex brief or argument to run, he's the guy to go for. You want him on your side." He also is nationally recommended by Legal 500 for both Appellate: Courts of Appeal and Appellate: Supreme Courts, where clients note that he is "phenomenal," "extremely quick-thinking," and "knows the U.S. Supreme Court especially well."
Zack received his B.A., cum laude, from Yale University and his J.D. from Columbia Law School, where he was a James Kent scholar and served as an Articles Editor of the Columbia Law Review. After graduating, Zack clerked for Judge Amalya Lyle Kearse of the U.S. Court of Appeals for the Second Circuit, and for Justice Ruth Bader Ginsburg of the U.S. Supreme Court
Awards and Recognition, Speaking Engagements, Guides and Resources, Firm News & Announcements, Latest Thinking
Zack Tripp Named a Leading Lawyer Nationally for Appellate Law: Nationwide

Award Brief — Chambers USA

Zack Tripp Named a "Recommended" Lawyer Nationally for Appellate: Courts of Appeal

Award Brief — Legal 500 US
Artificial Intelligence: Legal Implications and Challenges in a Rapidly Changing Environment

Speaker(s): Zack Tripp

September 13, 2023 — Weil Appeals and Strategic Counseling Co-Head Zack Tripp led a panel at the Association of Corporate Counsel's National Capital Region's Annual Privacy and Technology Conference. Panelists discussed key legal risks and challenges associated with AI and how companies can navigate these issues and implement policies for employees using AI in the workplace.

Briefing and Arguing Technical Bankruptcy Appeals Before the Supreme Court and Circuit Courts

Speaker(s): Zack Tripp

October 18-22, 2022 — Orlando, FL — Zack Tripp, Weil's Complex Commercial Litigation partner and Co-Head of its Appeals and Strategic Counseling practice, was a panelist at the National Conference of Bankruptcy Judges' 96th Annual Conference, where he discussed his experience and insights regarding how bankruptcy appeals can successfully be briefed and argued to the generalist Supreme Court and Circuit Courts of appeal.
Firm News & Announcements