Biography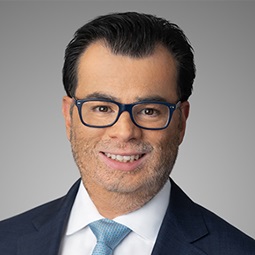 Sunny Singh is a partner in the Firm's Restructuring Department.
Sunny advises debtors, creditors, sponsors, investors, acquirers, lenders and other interested parties in all aspects of distressed and insolvency situations both in and out-of-court. Sunny has extensive experience with prepackaged chapter 11 cases and asset sales under the Bankruptcy Code. Sunny's engagements have ranged across various industries, including airlines, banking, financial services, oil and gas and retail.
Most recently, Sunny was named a "Rising Star" for Restructuring and Insolvency in the U.S. by IFLR1000 (2020 and 2022). In 2021 he was ranked Up and Coming for Bankruptcy/Restructuring by Chambers USA and named a "Rising Star" by Legal Media Group's Expert Guides. In 2020 he was selected by the American Bankruptcy Institute as one of its "40 Under 40" honorees. He was recognized by Law360 as a "Rising Star" for Bankruptcy in 2017 amongst a handful of attorneys under the age of 40 whose legal accomplishments belie their age, and was named by Turnarounds & Workouts magazine as one of its "Outstanding Young Restructuring Lawyers" in 2017. He has spoken on panels addressing strategies relating to prepackaged chapter 11 cases and retail restructurings and has also published articles and blogs on various bankruptcy and restructuring topics.
Prior to joining the Firm, Sunny clerked for the Honorable Robert D. Drain at the United States Bankruptcy Court for the Southern District of New York from 2006 to 2008.
Representative Experience
Company-side Experience:
Basic Energy Services, Inc., one of the nation's largest oilfield service companies with more than 2,400 employees, in connection with its chapter 11 cases and sale of substantially all of its assets.
MedMen Enterprises, one of nation's largest cannabis companies and a publicly listed company in Canada, in connection with its leading edge out-of-court restructuring involving hundreds of millions in liabilities and resulting in a $100 million new-money equity recapitalization.
Exide Holdings, Inc. and its affiliated debtors, a global lead-acid batteries manufacturing company, in their chapter 11 cases. In just 5 months, Exide completed two going concern sale and separation transactions for its U.S. and European/Rest of World businesses (including the negotiation of long-term commercial arrangements among them) and also accomplished a first of its kind global settlement with the Department of Justice and more than 10 state regulators to resolve hundreds of millions of dollars of Exide's historical environmental liabilities at more than 20 dormant locations.
Fairway Group Holdings Corporation and its affiliated debtors in their chapter 11 cases. Fairway is an iconic food retailer which operates locations across New York, New Jersey, and Connecticut and employs over 3,000 employees. Fairway commenced its chapter 11 cases to implement a stalking horse bid and strategic sale process designed to facilitate a global auction to secure buyers for all of Fairway's stores. The chapter 11 cases were supported with a restructuring support agreement signed by approximately 91% of Fairway's prepetition lenders, who also provided debtor-in-possession financing to the company.
Fusion Connect, Inc., and its domestic subsidiaries, a telecommunications services provider, in their chapter 11 cases with liabilities in excess of $650 million.

Ditech Holding Corporation, one of the nation's largest mortgage servicers, and certain of its affiliated debtors in their pre-arranged chapter 11 cases. Ditech and its subsidiaries had approximately $2 billion in debt (at the time of filing), including residential mortgage securities funding obligations. At the time of filing, Ditech filed a restructuring support agreement ("RSA") backed by holders of more than 75% of its first lien term loan debt. Ditech's RSA provides for a dual-track restructuring strategy that allows the debtors to evaluate various strategic alternatives with a backstopped emergence plan as they continue to provide customers with home financing solutions and high-quality service.
Sears Holdings Corporation and its affiliated debtors in their chapter 11 cases. Sears is one of the largest retailers in the world and its chapter 11 cases represent one of the largest retail chapter 11 cases in history. At the time of commencing these cases, Sears had more than 68,000 employees and approximately $6 billion in debt.
Tops Supermarkets, a regional supermarket chain with approximately 14,000 employees and $1 billion in debt, in its successful chapter 11 restructuring.
Southeastern Grocers LLC, the fifth-largest supermarket chain in the United States, in its prepackaged chapter 11 reorganization involving more than $1 billion in debt.
Walter Investment Management, Inc., the fifth largest mortgage servicer in the United States, in its restructuring efforts related to more than $2 billion in funded debt obligations.
J.Crew Group, Inc., one of the nation's premier clothing retailers with approximately $2 billion in funded debt, in its groundbreaking out-of-court exchange, which won the Financial Times North America Innovative Lawyers Report 2017 award for "Accessing New Markets and Capital."
Central Grocers, Inc., which was the 7th largest grocery cooperative in the US prior to its filing, and its affiliates in their chapter 11 cases involving the sale of their retail grocery and distribution operations.
American Gilsonite Company and its affiliates in their prepackaged restructuring cases.
Fairway Group Holdings and its subsidiaries, an iconic New York supermarket, in their prepackaged chapter 11 cases, which transaction was recognized as the 2017 Consumer Staples Deal of the Year (over $100 million) by The M&A Advisor.
The Great Atlantic and Pacific Tea Company (A&P) and its subsidiaries in their chapter 11 cases commenced in 2015.
AMR Corporation and its US subsidiaries, including American Airlines, Inc., in their chapter 11 restructuring and merger with US Airways.
Lehman Brothers Holdings Inc. and its affiliates in their historic bankruptcy cases.
Notable Sponsor-side/Creditor/Financial Institution Experience:
Ad hoc group of RigCo Lenders in Seadrill Limited's chapter 11 cases. Seadrill Limited is one of the world's largest international offshore drilling contractors, and owns or leases more than 7% of the world's fleet, with operations in 15 countries. The ad hoc group owns or controls approximately $1.27 billion of Seadrill's secured debt.
Representation of various dip lenders and creditors in both in- and out-of-court restructurings across various industries.
General Electric Company and its affiliates, as sponsor, in the prepackaged chapter 11 case of Homer City Generation L.P., a coal-fired, independent power production plant with $600 million in secured debt prior to its filing.
Barclays Capital, in connection with its living will under Dodd Frank.
Awards and Recognition, Firm News & Announcements
Firm News & Announcements