Biography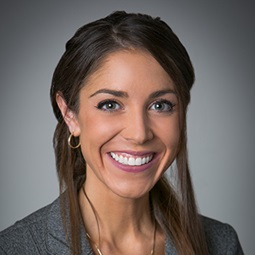 Eliza Cotter is an associate in Weil's Technology & IP Transactions practice and a member of the Firm's Privacy & Cybersecurity group. Ms. Cotter is a Certified Information Privacy Professional (CIPP/US) who participates in the representation of clients regarding privacy and data security issues in the context of corporate transactions and advises clients regarding compliance with data privacy laws and regulations affecting various industries, including the Health Insurance Portability and Accountability Act (HIPAA), Children's Online Privacy Protection Act (COPPA), California Consumer Privacy Act (CCPA) and laws governing the use and disclosure of biometric data.
Ms. Cotter has been part of the teams advising on the data privacy and cybersecurity aspects of the following matters:
Advent International Corporation in its acquisition of a 45% stake in Conservice, LLC and the $3 billion merger of its portfolio companies Clearent LLC and Transaction Services Group Limited to form Xplor Technologies
American Securities in its $1.37 billion take-private of Foundation Building Materials and its pending acquisition of Conair Corporation
athenahealth, Inc. in its $5.7 billion sale to Veritas Capital and Evergreen Coast Capital and planned combination with Virence Health
Atos S.E. in its $3.57 billion acquisition of Syntel, Inc.
The Blackstone Group in the investment by Blackstone Tactical Opportunities in Sema4
Brook & Whittle Limited (a portfolio company of Snow Phipps Group) in its acquisition of Label Impressions, Inc.
Cornell Capital Partners and its portfolio company Knowlton Development Corporation (KDC/ONE) in KDC/ONE's acquisition of Zobele Holding S.p.A. and the business combination of KDC/ONE and HCT Group Holdings Limited
CPP Investments in the merger of The Ultimate Software Group, Inc. with Kronos Incorporated in a deal that values the combined company at $22 billion on an enterprise value basis
EQT Partners in its $485 million sale of Dorner Manufacturing Corporation
Fiera Infrastructure in, together with APG Group, the acquisition of the equity interests not already owned by Fiera in Conterra Ultra Broadband Holdings, Inc.
Foley Trasimene Acquisition Corp. II, a SPAC sponsored by Trasimene Capital FT, LP II, in its $9 billion merger with Paysafe Group Holdings Limited (n/k/a Paysafe Limited)
Froneri International Limited in its $4 billion acquisition of Dreyer's Grand Ice Cream Holdings, Inc.
Genstar Capital in, together with TA Associates, the acquisition of Orion Advisor Solutions, following the merger of Orion and Brinker Capital
Gores Holdings IV, Inc., a SPAC sponsored by an affiliate of The Gores Group, in its $16.1 billion business combination with United Wholesale Mortgage, LLC (UWM)
Gores Metropoulos, Inc., a SPAC sponsored by affiliates of The Gores Group and Metropoulos & Co., in its $3.4 billion merger with Luminar Technologies, Inc.
Guggenheim Securities and Morgan Stanley, as joint-lead bookrunners and representatives of a consortium of initial purchasers, on a $1.3 billion ABS bond offering by Jack in the Box Funding, LLC
Irving Place Capital Management and Agiliti Holdco, Inc. (f/k/a Universal Hospital Services, Inc.) in Agliti's combination with Federal Street Acquisition Corp. (FSAC), a SPAC sponsored by Thomas H. Lee Partners, in a new holding company formed by FSAC named Agiliti Health, Inc., having an implied enterprise value of approximately $1.74 billion
KIK Custom Products, Inc. (a portfolio company of Centerbridge Partners) in its sale of its KIK Personal Care business
L'Oréal USA in its acquisition of Thayers Natural Remedies
OMERS Private Equity in its acquisition of Paradigm Outcomes
ORIX Capital Partners in its acquisition of NTI Connect
Orva in the sale of a 50% stake to Trilantic Capital Partners
Providence Strategic Growth Partners in its acquisition of Next Glass, Inc. and the sale of its controlling interest in Tribute Technology Holdings, LLC
PSP Investments in its minority investment in Alliant Insurance Services, Inc.
Quest Diagnostics Inc. in its acquisition of Blueprint Genetics
Silver Lake Sumeru in its sale of Velocity Technology Solutions, Inc.
SoftBank Vision Fund, together with Toyota Motor Corporation and DENSO Corporation, in a $1 billion investment in the Advanced Technologies Group of Uber Technologies Inc.
Susquehanna Growth Equity LLC in its minority investment in Real Capital Analytics
TPG Global in the acquisition by TPG Pace Holdings Corp., a SPAC sponsored by an affiliate of TPG Global, of the stock of Accel Entertainment, Inc.
TPG Growth in its preferred stock minority investment in Calm.com
TPG in its participation as a minority investor in Trumid
Trive Capital in its acquisition of Valor Healthcare Inc.
Previously, Ms. Cotter was an associate in Weil's Complex Commercial Litigation and Intellectual Property & Media practice groups, where she served on Weil teams representing Sirius XM in a multi-week trial before the Copyright Royalty Board, Getty Images in separate copyright infringement actions involving Getty's use and licensing of photographs, and the North American Concert Promoters Association (NACPA) in Broadcast Music, Inc.'s (BMI's) federal rate court action against NACPA to determine live concert royalty rates.
Ms. Cotter has co-authored and assisted with the publication of articles and chapters on IP-related topics, including the 2017 "Trade Marks" Chambers Global Practice Guide, as well as privacy and data security. Prior to joining Weil, Ms. Cotter received her J.D. from the University of Virginia School of Law, where she served on the editorial board of the Virginia Law Review and as Co-Chair of the Feminist Legal Forum. Ms. Cotter received her B.A., summa cum laude, from Boston College.
Firm News & Announcements, Speaking Engagements, Guides and Resources, Latest Thinking, Awards and Recognition
Firm News & Announcements