Biography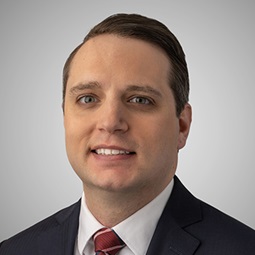 Josh Wesneski is counsel in Weil's Washington, D.C. office and a member of the Appeals and Strategic Counseling and Complex Commercial Litigation practice groups. He has represented clients in numerous appellate matters in the state supreme courts, the federal courts of appeals, and the U.S. Supreme Court.*
Josh advises clients on a variety of litigation and regulatory issues, including antitrust, arbitration, securities, and administrative law. He has secured appellate victories in several high-profile matters, including:*
Department of Homeland Security v. Regents of University of California, 140 S. Ct. 1891 (2020) (rescission of DACA program);
Opati v. Republic of Sudan, 140 S. Ct. 1601 (2020) (recovery of punitive damages for victims of terrorist attacks);
Nasdaq Stock Market LLC v. SEC, 38 F.4th 1126 (D.C. Cir. 2022) (unlawful agency restructuring of securities exchange governance);
Harper v. Amazon.com Services, Inc., 12 F.4th 287 (3d Cir. 2021) (enforcement of arbitration agreement);
New Hampshire Lottery Commission v. Rosen, 986 F.3d 38 (1st Cir. 2021) (scope of liability under the federal Wire Act); and
New York Stock Exchange v. SEC, 962 F.3d 541 (D.C. Cir. 2020) (unlawful agency "pilot" program).
In addition to preparing lead attorneys for argument, Josh has presented oral argument in the Fourth and Ninth Circuits. 
Prior to joining Weil, Josh worked at another global law firm. He graduated summa cum laude from Cornell Law School, where he served as Editor-in-Chief of the Cornell Law Review. After law school, Josh served as a law clerk to the Honorable Barrington D. Parker, Jr. of the U.S. Court of Appeals for the Second Circuit and for the Honorable Kenneth Karas of the U.S. District Court for the Southern District of New York. He has been recognized by Best Lawyers: Ones to Watch in America for his work in administrative and regulatory law.
* includes matters handled prior to joining Weil
Awards and Recognition, Latest Thinking, Firm News & Announcements
Josh Wesneski Named a "Best Lawyer: One to Watch" Honoree for Administrative / Regulatory Law

Award Brief — The Best Lawyers in America
Firm News & Announcements