Biography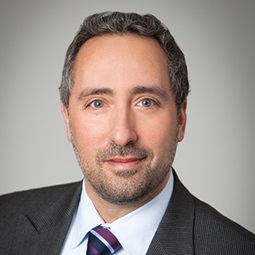 Greg Silbert is Co-Head of both Weil's national Complex Commercial Litigation practice and its Appeals and Strategic Counseling practice. A U.S. Supreme Court advocate and a former Assistant Solicitor General of New York State, Greg has successfully argued dozens of appeals, and briefed many more, in federal and state courts around the country.
Greg counsels clients in a broad range of special situations, including complex litigation at the appellate and trial court levels. His advocacy before the U.S. Supreme Court includes serving as lead counsel to a foreign sovereign, for which he won a unanimous opinion in a major Foreign Sovereign Immunities Act case, and as lead counsel to an elevator manufacturer, for which he successfully obtained certiorari and a reversal in a significant False Claims Act case. Greg also has argued as lead counsel in nearly every U.S. federal circuit court, including a number of multi-billion dollar commercial, antitrust, copyright, and restructuring matters, as well as successfully litigated before several of the highest state appellate courts, including matters arising from the 1993 terrorist attack at the World Trade Center and New York City's "soda ban."
Greg is widely recognized for his expertise in appellate advocacy. Since 2013, he has been recognized annually as a nationally "recommended" lawyer by Legal 500, including for appellate and general commercial litigation, and ranked as a "Local Litigation Star" in New York in those same areas by Benchmark Litigation. Greg also has been recognized for his appellate work by New York Super Lawyers.
Representative Experience
Successfully arguing an appeal before the U.S. Supreme Court for a European country in a high-profile Foreign Sovereign Immunities Act dispute, resulting in a unanimous opinion and reversal.
Representing a number of Minor League Baseball teams in connection with high-profile litigation, including appeals in the Second Circuit and New York Appellate Division, adverse to Major League Baseball and several of its clubs regarding MLB's consolidation of the minor leagues, which could result in invalidation of the MLB's longstanding "exemption" to the U.S. antitrust laws.

Serving as lead appellate litigator to Sanofi before the Tenth Circuit (as well as in a pending cert petition to the U.S. Supreme Court) in a multi-billion dollar antitrust case brought against competitor Mylan regarding the market for Sanofi's epinephrine injector device.

Arguing a successful appeal for Sears Holdings before the Second Circuit, that, on an issue of first impression, affirmed a bankruptcy court's collateral valuation of Sears' inventory, and completely rejected the company's second lien lenders' demands for hundreds of millions of dollars of additional compensation from the Sears estate.
Arguing a successful appeal for Lehman Brothers before the Second Circuit relating to the trial court's interpretation of the $1.2 trillion bankruptcy plan of Lehman and its affiliates.

Winning a complete, case-dispositive Second Circuit victory for Morgan Stanley that brought to an end a multi-billion dollar dispute arising out of the Tribune Co. leveraged buy-out.

Representing a major technology company in a successful appeal before the Ninth Circuit upholding the dismissal of a putative consumer class action regarding a Wi-Fi feature in its operating system.
Securing numerous victories for Credit Suisse AG, including before the Ninth Circuit, and the Texas Supreme Court and Texas Court of Appeals, implicating billions of dollars in claims tied to the development of luxury resorts across North America and the Bahamas.
Winning a victory for C&S Wholesale Grocers, following oral argument before the Eighth Circuit, which upheld a complete defense jury verdict Weil obtained in a multi-hundred million dollar antitrust class action brought by more than 300 retail grocers.
Representing Discovery Communications and Animal Planet in an appeal before the Fourth Circuit upholding a bench trial decision in a multi-million dollar breach of contract suit brought by a former television distributor involving rights under a licensing agreement for various Discovery channels.
Convincing the Eleventh Circuit, on behalf of Farmers Insurance, to grant a rare en banc rehearing of a consolidated appeal in an industry-wide antitrust multi-district litigation involving the market for auto body repairs, following which the full Eleventh Circuit sustained a lower court victory on a motion to dismiss.
Representing Pandora Media in defeating the record industry's appeal to the D.C. Circuit of a Copyright Royalty Board ruling that resulted in resoundingly favorable sound recording royalty rates for Pandora and other "non-interactive" webcasters for the 2016-2020 license period.
Representing Simon & Schuster (S&S) in two successful appeals before the Second Circuit that sustained the dismissal of cases brought by e-book retailers against S&S and other major publishers alleging antitrust violations.
Greg maintains an active pro bono practice, providing legal assistance to organizations such as the Asian American Legal Defense and Education Fund, Center for Constitutional Rights, Citizens Union of the City of New York, the Innocence Project, the Legal Aid Society, Muslim Advocates, the National Association of Criminal Defense Lawyers, and New York Lawyers for the Public Interest, among others. He serves on the board of directors of Citizens Union and of the Delancey Street Foundation in San Francisco.
Greg graduated from Yale Law School in 1999, where he was Symposium Editor of the Yale Law Journal. After law school, he clerked in both the D.C. and Ninth Circuits. From 2010 to 2011, he served on then California Attorney General Kamala Harris's transition committee, advising on issues relating to appellate litigation.
Awards and Recognition, Speaking Engagements, Guides and Resources, Latest Thinking, Firm News & Announcements
Gregory Silbert Recognized as a "Local Litigation Star" for Appellate and Commercial Litigation in New York

Award Brief — Benchmark Litigation

Gregory Silbert Honored with Pro Bono Publico Award

Award Brief — The Legal Aid Society

Weil and Weil Lawyers Honored with Pro Bono Publico Award from The Legal Aid Society in 2014

Award Brief — The Legal Aid Society

Gregory Silbert Named a "Recommended" Lawyer for Supreme Court and Appellate

Award Brief — Legal 500 US

Weil Attorneys, Firm Recognized by The Legal Aid Society for Pro Bono Service

Award Brief — The Legal Aid Society
The Future of the MLB Baseball Antitrust Exemption

Speaker(s): Greg Silbert

April 20, 2023 — Webinar — Co-Head of Weil's Appeals and Strategic Counseling group and Complex Commercial Litigation practice Greg Silbert participated in a panel entitled "The Future of the MLB Baseball Antitrust Exemption," which was promoted by the New York City Bar Association's Government Affairs and Litigation sub-committees.
Firm News & Announcements