Biography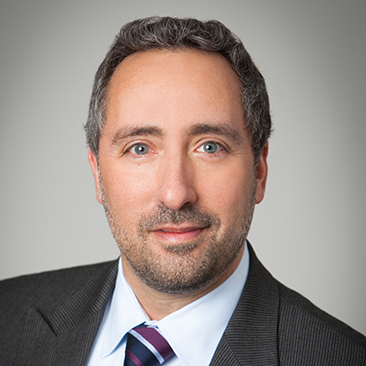 Greg Silbert is Co-Head of Weil's global Complex Commercial Litigation practice and Head of the Firm's Appellate practice. He has extensive experience litigating in both federal and state appellate courts. He has argued dozens of appeals and briefed many more, successfully representing clients in courts of last resort and intermediate appellate courts.
His recent experience includes:
Successfully representing Discovery Communications and Animal Planet in an appeal before the Fourth Circuit in a multi-million dollar breach of contract suit brought by a former television distributor involving rights under a licensing agreement for various Discovery channels.
Successfully represented Simon & Schuster (S&S) in two appeals in the Second Circuit in cases brought by e-book retailers against S&S and other major publishers alleging antitrust violations.
Obtained a critical appellate victory for Credit Suisse before the Texas Court of Appeals that affirmed a trial court's ruling granting summary judgment dismissing the last remaining claim brought by hedge fund entities in Texas state court.
Represented Dow Chemical in highly publicized, multi-jurisdictional litigation brought by Greenpeace, including obtaining the dismissal, affirmed on appeal, of an invasion of privacy case in DC Superior Court and the DC Court of Appeals.
Represented Marvel Characters in a successful Second Circuit appeal concerning copyright ownership of the Marvel superheroes.
Submitted an amicus brief to the Supreme Court on behalf of the European Union in a case involving the construction of international law.
Represented Vivendi S.A. as amicus in the Supreme Court in a case examining the presumption of reliance in securities fraud class actions.
Represented the National Restaurant Association in a successful constitutional challenge to New York City's "soda ban," which prohibited certain establishments from selling sugar-sweetened drinks in containers that hold more than 16 ounces.
Successfully appealed to the United States Supreme Court on behalf of Schindler Elevator Corporation, winning an important victory for the company in a case that interpreted the public disclosure bar of the False Claims Act.
Briefed and argued an appeal on behalf of UnitedHealth Group that led to one of the first appellate decisions under New York State's False Claims Act, and which resulted in the complete dismissal of a complaint asserting hundreds of millions of dollars in damages.
Represented the Port Authority of New York and New Jersey in a high-profile appeal to the Court of Appeals of the State of New York that led to the reversal of an intermediate appellate court's decision finding the Port Authority liable for damages caused by the 1993 terrorist attack at New York's World Trade Center.
Secured a victory for CBS and several current and former executives before the Second Circuit, which affirmed a district court order granting the defendants' motion to dismiss a federal securities fraud class action that arose out of CBS's disclosure of a $14 impairment charge in 2008. In its ruling, the Second Circuit expanded the application of its 2011 ruling in Fait v. Regions Fin. Corp. to claims concerning goodwill brought under Sections 10(b) and 20(a) of the Securities Exchange Act of 1934.
Additional clients for which he has litigated appeals include Avaya, Dow Chemical, eBay, Farmers Insurance, General Electric, Lehman Brothers, L'Oreal, Morgan Stanley, Nuance Communications, S&P Dow Jones Indices, Sotheby's, Tyco, and The Walt Disney Company, among others.
Mr. Silbert is widely recognized for his expertise in appellate advocacy. From 2010 to 2011, he served on California Attorney General Kamala Harris' transition committee, advising on issues relating to appellate litigation. In 2017, he was recognized as a "recommended" lawyer for Securities Litigation: Defense by The Legal 500, where he has also been recommended for Supreme Court and Appellate since 2013. He has also been recognized for his work in the Appellate space by New York Super Lawyers.
Mr. Silbert maintains an active pro bono practice, providing legal assistance to organizations such as the Asian American Legal Defense and Education Fund, Center for Constitutional Rights, Citizens Union of the City of New York, the Innocence Project, the Legal Aid Society, Muslim Advocates, the National Association of Criminal Defense Lawyers, and New York Lawyers for the Public Interest, among others. He serves on the board of directors of Citizens Union and of the Delancey Street Foundation.
Mr. Silbert clerked for two federal appellate judges: David S. Tatel, of the US Court of Appeals for the DC Circuit, and Marsha S. Berzon, of the US Court of Appeals for the Ninth Circuit. He graduated from Yale Law School in 1999, where he was Symposium Editor of the Yale Law Journal. He joined Weil in 2007, after serving as Assistant Solicitor General of the State of New York.
Awards and Recognition, Speaking Engagements, Latest Thinking, Firm News & Announcements
Recent Supreme Court IP Decisions and How They May Impact Your Business

Speaker(s): Gregory Silbert, Randi W. Singer and Elizabeth S. Weiswasser

September 27, 2016 — New York, New York — Part of Weil's 2016 Tech/IP Media Lunchtime Seminar Series.


Pending IP-Related Court Cases That Could Impact Your Business Speaker(s): Todd Larson, Gregory Silbert, Randi W. Singer and Elizabeth S. Weiswasser

April 22, 2014 — New York, New York — Weil Litigation partners Todd Larson, Gregory Silbert, Randi Singer and Elizabeth Weiswasser participated in a seminar titled "Pending IP-Related Supreme Court Cases That Could Impact Your Business." The speakers discussed key issues raised by a series of: patent cases before the Court relating to what is patentable and requirements for patent claiming, along with standards for proving patent infringement and awarding attorney fees in patent cases; copyright cases before the Court concerning the definition of the "public performance" right as it relates to broadcast retransmission over the Internet, as well as the availability of equitable doctrines as bars to copyright infringement suits; and false advertising cases before the Court concerning who can maintain actions under the Lanham Act. This seminar was the first of Weil's six-part Technology, Intellectual Property & Media Lunchtime Seminar Series.

Firm News & Announcements