Biography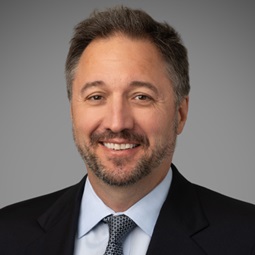 Andrew ("Drew") Tulumello is Co-Head of Weil's national Complex Commercial Litigation practice and a member of the Firm's Appeals and Strategic Counseling practice. He is a first-chair trial lawyer, U.S. Supreme Court advocate, and trusted board counselor.
Drew has long been recognized by Chambers & Partners as one of Washington, D.C.'s leading appellate and commercial litigators, with Chambers calling him a "superstar" and a "straight shooter," who "really engenders trust in clients and co-counsel" and is a ""business-savvy lawyer" who is "incredibly effective with business clients." Based on his "powerful courtroom advocacy," Benchmark Litigation notes he is "clearly one of those once in a generation litigators" and "revered as being supremely talented in his securities and class action practice." In 2019, BTI Consulting named Drew to its BTI Client Service All-Star list, honoring the 335 lawyers nationally "who deliver incomparable levels of client service excellence." In 2020, BTI Consulting named him to its Client Service Elite MVP list, which recognizes the 61 lawyers named as All-Stars for two consecutive years. Since 2008, Benchmark Litigation has listed Drew as a National Litigation Star in both the Appellate and Securities categories. He is also recognized as a "Recommended Lawyer" by Legal 500, including for Appellate, General Commercial Disputes, and Product Liability.
In June 2017, Drew was selected by The American Lawyer as "Litigator of the Week" based on his win before the U.S. Supreme Court in BNSF Railway v. Tyrell and his trial court win in Wilson v. Frito-Lay. He has been profiled repeatedly in The National Law Journal, including in its Appellate Hot List and D.C. Litigation Department of the Year special features, as well as in Bloomberg BNA.
Constitutional and Appellate Practice and Global Legal Strategy*
Drew has briefed and argued appeals raising significant federal and constitutional questions before the U.S. Supreme Court, the federal courts of appeals, and several state supreme courts. In 2017, he successfully argued BNSF Railway v. Tyrell, an 8-1 decision that established important rules for general personal jurisdiction. Drew was also counsel of record in 2018 in Leidos v. Indiana Retirement System, which involved the duty to disclose under the federal securities laws. He also regularly counsels companies facing legal challenges on multiple fronts on global legal strategy and best practices for litigation risk management.
Complex Litigation and Government Investigations
Drew regularly represents clients in complex litigation at the trial and appellate levels, and in government investigations by the DOJ, SEC, and state AGs. In recent years, he has handled matters in the consumer products, transportation, defense, biotechnology, and financial sectors. Drew also has represented several clients in investigations, suits, and trials (both by qui tam relators and the U.S. Department of Justice) under the False Claims Act involving federal contracts worth billions of dollars. Some of his other recent notable work includes:
Representing a defense contractor in 10(b) and derivative litigation following a deferred prosecution agreement with the Department of Justice;
Representing a defense contractor in a DOJ investigation and FCA suit alleging kickbacks, conflicts of interest, and overcharging;
Representing a biotechnology company in a derivative action challenging CEO and director compensation;
Representing a leading food and beverage company and defeating class certification in more than 90 class actions;
Representing a consumer products company in $500 million breach of contract action arising from the breach of a distribution agreement;
Representing a financial technology company in antitrust litigation relating to the payments industry; and
Representing a financial services firm in a suit alleging aiding-and-abetting claims under the TVPRA.
Drew also has represented companies in significant business disputes on the plaintiff's side. He represented a leading transportation company in a plaintiff's-side antitrust suit that resulted in one of the highest private antitrust settlements in recent years. He also won a victory, and a substantial monetary award, on behalf of a $10 billion hedge fund in a FINRA arbitration.
Sports Law
Drew is also a leading sports attorney. In 2021, The National Law Journal selected him as one of 30 "Sports Trailblazers" in the United States. He has represented the National Football League Players Association as well as several active and retired football players in high-profile appeals, including the "lock out" litigation between the NFL and NFLPA in 2011, and then-New England Patriots Quarterback Tom Brady in his defense and appeal of the "Deflategate" suspension. In 2016, Sports Business Journal recognized Drew as a "Power Player" in the sports industry and as one of the "brightest minds in the business," while in 2019 Who's Who Legal Arbitration and Sports guide named him a top sports attorney. Legal 500 US also has consistently listed him as a Leading Lawyer in Sports.
Other Experience
Prior to joining Weil, Drew was a partner at another international law firm, where he served in a number of senior leadership roles, including on the firmwide Management Committee and Executive Committee, and as Co-Head of the D.C. office.
Drew serves on the Legal Policy Advisory Board of the Washington Legal Foundation, a public interest organization dedicated to advocating for economic freedom. He also serves on the Board of Trustees at Levine Music (one of the country's oldest community music organizations) and formerly served on the board of the Council for Court Excellence. Drew also has served as a Lecturer on Law and Senior Fellow at Harvard Law School, where he taught courses on alternative dispute resolution. For ten years, he was also an Adjunct Professor of Law at Georgetown University Law Center, where he co-taught a course on Class Action Law and Practice.  Drew's book, Beyond Winning: Negotiating to Create Value in Deals and Disputes, co-authored with Professors Robert H. Mnookin of Harvard Law School and Scott R. Peppet of the University of Colorado School of Law, was published by Harvard University Press in October 2000 and shared the 2000 Book Prize awarded by the CPR Institute for Dispute Resolution.
Drew also previously served as a law clerk to the Honorable Pamela Ann Rymer of the U.S. Court of Appeals for the Ninth Circuit. After that, he served in the Office of the Prosecutor at the International Criminal Tribunal for the former Yugoslavia, where he assisted in the investigation and indictment of a Bosnian Serb General for the mass execution of more than 6,000 unarmed prisoners in Srebrenica, Bosnia and Herzegovina, in July 1995.
Drew has spoken on class action practice, civil procedure, alternative dispute resolution, and civil justice reform, and has written articles on these and other subjects for The National Law Journal, Legal Times, The New York Law Journal, The Government Contractor, Wall Street Lawyer, and The American Journal of International Law.
He received his Juris Doctorate degree magna cum laude from Harvard Law School and graduated cum laude from Harvard College.
*includes matters handled prior to joining Weil
Firm News & Announcements, Awards and Recognition, Guides and Resources, Latest Thinking, Speaking Engagements
Firm News & Announcements
Drew Tulumello Named a "Recommended Lawyer" for Appellate

Award Brief — Legal 500

Drew Tulumello Named a "Recommended Lawyer" for General Commercial Disputes

Award Brief — Legal 500

Drew Tulumello Named a "Recommended Lawyer" for Product Liability

Award Brief — Legal 500
Procurement Fraud: Trending Risks and Best Practices for Prevention

Speaker(s): Drew Tulumello

June 8, 2022 — Fort Lauderdale, FL — Weil Complex Commercial Litigation Co-Head Drew Tulumello was a panelist discussing current legal developments, risks, and trends in the area of procurement fraud, as well as risk mitigation practices for companies, presented at the Defense Industry Initiative (DII) 2022 Best Practices Forum.