Biography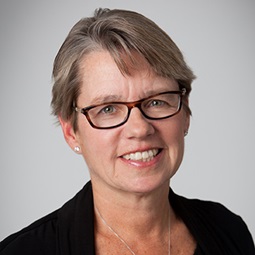 Annemargaret Connolly heads the Firm's Regulatory Transactions Group as well as its Environmental practice. She is a leader of Weil's Climate Change Practice Group and its ESG initiatives. Annemargaret is a well-respected transactional environmental lawyer, advising clients on a wide range of global environmental compliance and liability issues, most notably in the context of mergers & acquisitions, real estate transfers, financing transactions and infrastructure projects.
Annemargaret also works closely with the Firm's European and Asian offices on cross border transactions, assisting in identifying and allocating environmental risks as well as educating foreign clients on potential issues raised by global environmental movements. In doing so, she undertakes and oversees due diligence assessments, retains and works with consultants, engineers and other environmental professionals to quantify potential liabilities, and drafts and negotiates contract language to effectively allocate the risk of environmental liabilities between the parties. Annemargaret's transactional work requires not only an understanding of the current laws and requirements, but attention to pending and future legislative and regulatory developments that may have significant business implications. Annemargaret also advises on disclosure issues in the preparation of financial statement and public securities filings and negotiates transaction specific environmental insurance transactions.
With respect to ESG, Annemargaret focuses more particularly on the "E" component of ESG. Along with subject matter experts, Annemargaret works with both private equity firms as well as public companies on identifying ESG goals and objectives and eventually assisting with the development and implementation of their ESG policies. A significant portion of this work includes the evaluation of future risks, such as the physical and regulatory risks presented by climate change and efforts to mitigate and adapt to its impacts.
Besides transactional experience, Annemargaret counsels clients on a variety of environmental and health and safety topics, including climate change, renewable energy projects and concerns, compliance with hazardous waste and hazardous material, wastewater and air emission requirements, occupational safety issues, asbestos, mold and other building concerns, as well as shareholder, successor and lender liability.
Annemargaret is ranked Band 1 for Environment: Mainly Transactional in D.C. by Chambers USA, where clients note that she is "an icon in the field" and "the best environmental attorney in the country for protecting a company while keeping commercial priorities in mind." She is listed in the "Hall of Fame" for Environment: Transactional by Legal 500 US. Annemargaret is recognized as an expert in Environment by Expert Guides' "Women in Business Law." She was named "Best in Environment" by Euromoney Legal Media Group's Americas Women in Business Law Awards in 2017 and was shortlisted for the same award for 2020. Annemargaret was shortlisted as "Environment Lawyer of the Year" for Euromoney Legal Media Group's Americas Women in Business Law Awards for 2022. In 2016, she was recognized as an Energy & Environmental "Trailblazer" by The National Law Journal and highlighted for pioneering a practice focused on identifying and allocating environmental risks in transactions, as well as for her roles in numerous landmark deals stretching back more than 25 years. Annemargaret was also named a 2016 Environmental "MVP" by Law360. She is consistently recognized as a "Best Lawyer" for Environmental Law in Washington, D.C. by Best Lawyers in America and as a leading environmental attorney for corporate transactions by Super Lawyers. Annemargaret has published numerous articles, and has been interviewed by several industry publications and legal journals, on such diverse topics as climate change, nanotechnology, lender and successor liability, due diligence and the need for environmental audits in international business transactions. Annemargaret recently spoke at the Conference Board's panel "Developments in U.S. & EU ESG Disclosure Rulemaking & What U.S. Companies Need to Know," as part of The Society for Corporate Governance's 2023 Eastern Regional Fall Conference.
Annemargaret is active in the DC Community serving as Chair of the Board of Directors of DC Appleseed Foundation, a member of Legal Aid of DC's Board of Directors and George Washington University Athletic Advisory Council.
Awards and Recognition, Speaking Engagements, Latest Thinking, Firm News & Announcements
Annemargaret Connolly Ranked Band 1 for Environment: Mainly Transactional in D.C.

Award Brief — Chambers USA 2023

Annemargaret Connolly Named to the "Hall of Fame" for Environment: Transactional

Award Brief — Legal 500 US

Annemargaret Connolly Recognized as an Environment "Expert"

Award Brief — Expert Guides' "Women in Business Law"

Annemargaret Connolly Shortlisted for 2022 "Environment Lawyer of the Year"

Award Brief — Euromoney Legal Media Group Americas Women in Business Law Awards

Annemargaret Connolly Named "Best in Environment"

Award Brief — Euromoney Legal Media Group's Americas Women in Business Law Awards 2017

Annemargaret Connolly Profiled as a 2016 MVP: Environmental

Award Brief — Law360 2016
The Society for Corporate Governance: 2023 Eastern Regional Fall Conference Speaker(s): Lyuba Goltser, Robert Stern, Annemargaret Connolly and P.J. Himelfarb

October 5, 2023 — Several Weil Partners spoke at The Society for Corporate Governance's 2023 Eastern Regional Fall Conference, including the following:

Weil Public Company Advisory Group Co-Head Lyuba Goltser and Litigation Partner Robert Stern spoke on a panel titled "ESG Commitments in Practice: Guardrails for Managing Risks Around Development, Implementation, Disclosure & Withdrawal."
Weil's Head of the Environmental Practice Annemargaret Connolly and Public Company Advisory Group partner P.J. Himelfarb spoke on a panel titled "Developments in U.S. & EU ESG Disclosure Rulemaking & What U.S. Companies Need to Know."
Firm News & Announcements