Biography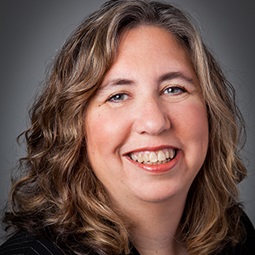 P.J. Himelfarb is a partner in Weil's Public Company Advisory Group and is based in Washington, D.C. P.J. represents boards of directors, audit committees, senior executives, disclosure committees and legal and financial officers.
P.J. advises public companies on a day-to-day basis on disclosure issues; securities law compliance; key risk areas, including cybersecurity and ESG and sustainability; restatements and internal control issues; executive compensation and proxy advisory firm policies; and board-related issues, such as director independence, refreshment and committee structure. P.J. counsels boards on sensitive matters that are frequently confidential in nature. Her practice also includes the SEC aspects of merger and acquisition and securities transactions. P.J. is a member of the planning committee for the Northwestern Pritzker Law School's 2022 Annual Securities Regulation Institute. P.J. frequently speaks and writes on SEC issues and is a regular contributor to Weil's Governance & Securities Watch (blog).
Prior to joining Weil, P.J. was Special Counsel in the SEC's Office of Chief Counsel and the Office of Mergers & Acquisitions of the Division of Corporation Finance. She was a primary drafter of some of the SEC's most significant corporate finance initiatives during her tenure. These initiatives included the April 2000 Internet Interpretive release (regulation of corporate and broker-dealer communications on the Internet) and the Report of the Task Force on Disclosure Simplification (reviewing and recommending reform of all SEC corporate finance rules). Additionally, P.J. was a key contributor in crafting Regulation M-A (dramatic restructuring of all SEC rules applicable to mergers & acquisitions and tender offers).
Experience
Representative clients include:
Core-Mark Holding Company, Inc.
Genworth Financial
MGM Resorts International
Micron Technology
Public Service Enterprise Group
Signet Jewelers
Skillsoft Corporation
Synchrony Financial
TE Connectivity
Vonage Holdings Corp.
Willis Towers Watson
Representative business combination transactions include:
ATI Physical Therapy (a portfolio company of Advent International) in its $2.5 billion business combination with Fortress Value Acquisition Corp. II, a SPAC sponsored by Fortress Investment Group
Getty Images Inc. in its approximately $4.8 billion business combination with CC Neuberger Principal Holdings II, a SPAC formed by a partnership of CC Capital and Neuberger Berman
Software Luxembourg Holding S.A. in its $1.3 billion merger with and into Churchill Capital Corp II, a SPAC sponsored by the Churchill Capital Group
Willis Towers Watson PLC in its proposed $80 billion combination with Aon PLC
Representative post-IPO clients include:
Avista Public Acquistion Corp. II
Jack Creek Investment Corp.
P.J. is recognized as an expert in Corporate Governance by Expert Guides'  "Women in Business Law" and was named "Best in Corporate Governance" at Euromoney Legal Media Group's Americas 2019 Women in Business Law Awards. She is also recommended for Corporate Governance by Legal 500 US, where clients note she "has deep SEC and governance experience and her willingness to collaborate with management to work through issues is outstanding. She is also willing to stand her ground when needed. Her responsiveness is unparalleled and she is a pleasure to work with."
P.J. received her J.D., with honors, from the University of Maryland Francis King Carey School of Law, where she was an editor of Maryland's Law Review, and her B.S., magna cum laude, from the University of Maryland.
Awards and Recognition, Speaking Engagements, Latest Thinking, Firm News & Announcements
P.J. Himelfarb Recognized as a Corporate Governance "Expert"

Award Brief — Expert Guides' "Women in Business Law"

P.J. Himelfarb Named "Best in Corporate Governance"

Award Brief — Euromoney Legal Media Group Americas Women in Business Law Awards 2019

P.J. Himelfarb Recommended for Corporate Governance

Award Brief — Legal 500 US
Firm News & Announcements