Biography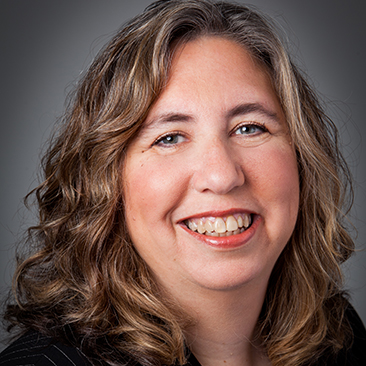 P.J. Himelfarb is a partner in Weil's Public Company Advisory Group and is based in Washington, D.C. Ms. Himelfarb is also a member of the Cybersecurity, Data Privacy and Information Management group. She advises U.S. public companies and U.S.-listed foreign private issuers on SEC disclosure, restatements and internal control issues, Sarbanes-Oxley implementation and corporate governance matters. Her practice also includes the SEC aspects of merger and acquisition and securities transactions.
Ms. Himelfarb's clients include boards of directors, audit committees, disclosure committees and legal and financial officers.
Prior to joining Weil, Ms. Himelfarb was Special Counsel in the Office of Chief Counsel of the Division of Corporation Finance at the Securities and Exchange Commission. She also served as Special Counsel in the Division's Office of Mergers & Acquisitions. Ms. Himelfarb was a primary drafter of some of the SEC's most significant corporate finance initiatives during her tenure. These initiatives included the April 2000 Internet Interpretive release (regulation of corporate and broker-dealer communications on the Internet) and the Report of the Task Force on Disclosure Simplification (reviewing and recommending reform of all SEC corporate finance rules). Additionally, Ms. Himelfarb was a key contributor in crafting Regulation M-A (dramatic restructuring of all SEC rules applicable to cash and stock-based tender offers, mergers and other business combinations).
Ms. Himelfarb is recognized as an expert in Corporate Governance by Expert Guides' 2020 "Women in Business Law" and was named "Best in Corporate Governance" at Euromoney Legal Media Group's Americas 2019 Women in Business Law Awards. She has also been recommended for Corporate Governance by Legal 500 US, where clients note she "has deep SEC and governance experience and her willingness to collaborate with management to work through issues is outstanding. She is also willing to stand her ground when needed. Her responsiveness is unparalleled and she is a pleasure to work with." She frequently speaks and writes on SEC issues and is a regular contributor to Weil's Governance & Securities Watch.
Ms. Himelfarb received her J.D., with honors, from the University of Maryland Francis King Carey School of Law where she was an editor of Maryland's Law Review, and her B.S., magna cum laude, from the University of Maryland.
Awards and Recognition, Speaking Engagements, Guides and Resources, Latest Thinking, Firm News & Announcements
P.J. Himelfarb Recognized as a Corporate Governance "Expert"

Award Brief — Expert Guides' 2020 "Women in Business Law"

P.J. Himelfarb Named "Best in Corporate Governance"

Award Brief — Euromoney Legal Media Group Americas Women in Business Law Awards 2019

P.J. Himelfarb Recommended for Corporate Governance

Award Brief — Legal 500 US
The Conference Board Corporate Governance Council Meeting

Speaker(s): P.J. Himelfarb

October 01, 2020 — Public Company Advisory Group partner P.J. Himelfarb spoke on "Virtual Shareholder Annual Meetings in the U.S." to the Corporate Governance Council of The Conference Board.

The Women in Law Summit Series: Women, Diversity & Change Speaker(s): P.J. Himelfarb and Annemargaret Connolly

September 23, 2020 — Public Company Advisory Group partner P.J. Himelfarb delivered opening comments and Environmental Head Annemargaret Connolly delivered closing comments at the Women in Law Summit Series "Women, Diversity & Change."
Firm News & Announcements