Biography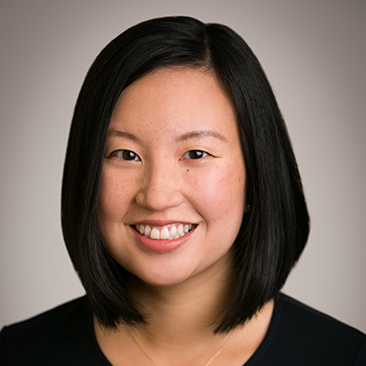 Justina Chen is an associate in the Firm's Banking & Finance group in the New York office. Her practice focuses on advising corporate borrowers, leading private equity sponsors, banks and other financial institutions in a variety of financing transactions, including cross-border and domestic acquisition financings, direct and syndicated lending, investment grade lending, middle market and large cap financings and chapter 11 reorganizations and out-of-court restructurings.
Ms. Chen has played a significant role on Weil teams advising:
Black Knight Financial Services, Inc. (f/k/a Lender Processing Services, Inc.), an indirect partially owned subsidiary of Fidelity National Financial, Inc. and a portfolio company investment of Thomas H. Lee Partners, in an amendment and extension of, and incremental increase in, $1.5 billion senior secured facilities for its subsidiary, Black Knight InfoServ, LLC, to complete the redemption of senior notes issued by Black Knight InfoServ and Black Knight Lending Solutions, Inc.
Fidelity National Financial, Inc. (FNF), in an amendment to its $800 million revolving facility to extend the maturities of its loans and commitments thereunder.
CHC Group Ltd (n/k/a CHC Group LLC), in $383 million first and second lien multicurrency exit facilities to finance operations following its bankruptcy proceedings.
American Securities, in $530 million multicurrency and multitranche first and second lien facilities to finance its acquisition of Chromaflo Technologies Corporation, from Arsenal Capital Management and Nordic Capital.
Document Technologies Inc., a portfolio company of OMERS Private Equity, in $1.3 billion senior secured facilities to finance the take-private acquisition of Epiq Systems, Inc.
American Securities, in first and second lien senior secured facilities to finance its acquisition of NAPA Management Services Corporation.
Firm News & Announcements
Firm News & Announcements