Biography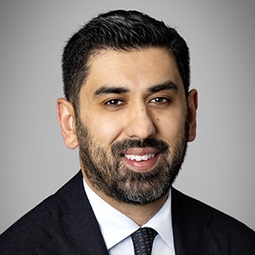 Nafees Saeed is a Counsel in the Antitrust/Competition practice in London, where he advises on all aspects of EU and UK competition law, including merger control, cartel investigations, restrictive practices, market dominance, and sector inquiries. Nafees also has extensive experience of representing clients before global competition regulators in Asia, Australia, Africa and South America.
Nafees' experience encompasses a broad range of industries, including technology and digital markets, pharmaceuticals, healthcare, financial services, media, telecommunications, IP/IT, consumer goods, sports, aviation, energy, chemicals, and industrial/manufacturing sectors.
Nafees recently completed an extended secondment to the UK's Competition and Markets Authority. During this secondment Nafees held the position of Director in the agency's Mergers division and was responsible for leading a number of key Phase I and Phase II merger investigations.
Firm News & Announcements, Latest Thinking
Firm News & Announcements