Biography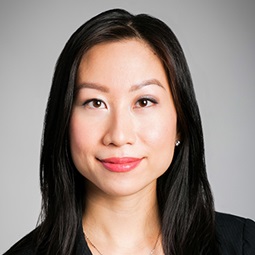 Jessica Liou is a partner in the Firm's Restructuring Department. Jessica represents debtors, creditors, lenders, investors, and asset purchasers in all aspects of distressed situations. She has served as debtors' counsel in several of the largest and most significant chapter 11 cases in history, including PG&E, Sears and Westinghouse. She has extensive experience advising private equity funds, portfolio companies, and Fortune 500 companies in out-of-court workouts, in-court proceedings, and cross-border restructurings across various industries, including cryptocurrency, power, oil & gas, and retail.
Jessica has received several awards and recognitions for her work.  She was recently named "Rising Star" for Restructuring and Insolvency in the U.S. by IFLR1000 (2022-2023) and named among Lawdragon 500 Leading Global Bankruptcy & Restructuring Lawyers (2020; 2022-2023).  In 2021, Jessica was recognized for her accomplishments leading the landmark chapter 11 restructuring of PG&E Corporation, named "Mega Company Turnaround/Transaction of the Year" by Turnaround Management Association. In 2020, Jessica was named a "Rising Star" in Bankruptcy by Law360. In 2019, Jessica was the recipient of several awards, including being named one of the American Bankruptcy Institute's 40 Under 40 honorees, Turnarounds & Workouts' Outstanding Young Restructuring Lawyers and named an "Emerging Leader" by The M&A Advisor.
Jessica actively lectures on various topics relating to restructuring, including for organizations such as the PLI (Practicing Law Institute), the American Bar Association, the American Bankruptcy Institute, the Association of Insolvency and Restructuring Advisors, the New York City Bar Association, Columbia Law School, and Cardozo School of Law. She is the co-editor of the Weil Restructuring Review and regularly publishes articles on various restructuring-related topics, including with Westlaw's Practical Law Company and the Journal of Bankruptcy Law. Currently, Jessica serves on the Bankruptcy & Corporate Reorganization Committee for the New York City Bar Association.
Jessica serves on the Firm's Philanthropic Committee and Professional Evaluation and Compensation Committee.  She has previously served on the Firm's task force focused on Dodd-Frank financial legislation and as a co-chair of the Bankruptcy and Restructuring Committee of the Asian American Bar Association of New York.  She practices pro bono in the areas of immigration, family law, constitutional law, and criminal appeals, and has successfully won asylum for a Honduran immigrant persecuted for her sexual orientation, argued before the New York State Appellate Division to uphold an order of protection, and helped successfully challenge the constitutionality of Arizona's ban on ethnic studies programs and overturn a death penalty conviction for a mentally impaired defendant after 19 years. She has been recognized for her pro bono contributions by Sanctuary for Families Center for Battered Women's Legal Services as a recipient of its 2012 Pro Bono Achievement Award.  Jessica earned her J.D. from Boston College Law School, where she served as a legal writing teaching assistant and articles editor of the Third World Law Journal and was awarded the inaugural Commitment to Change Award. She obtained her B.A. from New York University, where she graduated magna cum laude and was awarded the Albert Gallatin Scholarship and Founder's Day Award.
Representative Experience
Company/Debtor Experience:
Talen Energy Supply, LLC

,

a power generation and infrastructure company in North America, in its chapter 11 cases with approximately $5 billion in funded debt obligations.
PG&E Corporation and Pacific Gas and Electric Company, one of the largest combined natural gas and electric energy companies in the United States and the largest utility company in the State of California serving over 16 million customers, in their chapter 11 cases involving over $50 billion in liabilities.
Sears Holdings Corporation and its affiliated debtors, being one of the largest retailers in the world in connection with their chapter 11 cases, which represent one of the largest retail chapter 11 cases in history.
Catalina Marketing Corporation, a digital media marketing company, in its chapter 11 cases with liabilities in excess of $1.8 billion.
Fieldwood Energy LLC, a Gulf of Mexico offshore energy exploration and production company, in connection with its chapter 11 cases.
Westinghouse Electric Company LLC, a globally recognized nuclear power company, in its unprecedented chapter 11 cases involving liabilities in excess of $9 billion.
Claire's Stores, Inc., one of the nation's largest retailers with more than 4,000 owned and franchised locations globally, in its prearranged chapter 11 cases restructuring more than $2 billion in funded debt.
Basic Energy Services, Inc., one of the nation's largest oilfield services companies, in their prepackaged restructuring cases involving more than $1.1 billion in funded debt obligations.
Paragon Offshore plc, an offshore drilling company, in its chapter 11 cases.
Essar Steel Algoma Inc. and certain of its affiliates, in connection with the restructuring and refinancing of their $1.2 billion capital structure. Essar Steel Algoma is one of the largest integrated steel manufacturers in North America and is a portfolio company of the multi-billion dollar Essar Group Fund Limited.
Endeavour International Corporation, Texas-based exploration and production company focused in the Gulf of Mexico and the North Sea, in its sale of its North Sea assets to its existing lenders in connection with a structured dismissal of its chapter 11 cases.
Extended Stay Inc., the largest owner of mid-priced extended stay hotels, and its debtor affiliates in one of the largest chapter 11 cases in the commercial mortgage-backed securities ("CMBS") market.
AES Eastern Energy LP and certain of its affiliates, coal-fired power plants in their chapter 11 cases.
NTK Holdings and its affiliates, Nortek, in an approximately $1.3 B pre-packaged chapter 11 debt-for-equity recapitalization.
Hawkeye Renewables LLC, a subsidiary of Hawkeye Energy Holdings LLC, an Iowa –based producer of ethanol and distillers grains, in its pre-packaged chapter 11 bankruptcy case.
Stone Barn Manhattan LLC, f/k/a Steve & Barry's Manhattan LLC, a retailer of apparel and accessories with approximately 300 stores in 39 states, in its chapter 11 cases.
Recycled Paper Greetings, a provider of greeting cards and gift-giving accessories, in its pre-packaged chapter 11 case and sale under its prepackaged chapter 11 plan to American Greetings.
Creditor/Purchaser/Board Advisory/Other Experience:
Digital Realty and Digital CR US REIT and certain of their affiliates and subsidiaries in the chapter 11 cases of Cyxtera Technologies, Inc., a publicly traded global data center colocation and interconnection services provider.
Digital Currency Group, Inc. in connection with the chapter 11 cases of its wholly-owned indirect subsidiary Genesis Global Capital, LLC and certain affiliates, a cryptocurrency trading, lending and borrowing platform with approximately $3.4 billion in debt.
Marathon Digital Holdings, a large, publicly-traded bitcoin mining company, as the largest unsecured creditor, customer and preferred equity investor in the chapter 11 cases of Compute North, LLC, a provider of bitcoin mining hosting services.
Special Committee of the Board of Directors of TPC Group Inc., in connection with TPC Group Inc.'s chapter 11 cases, TPC Group Inc. produces and sells value-added products derived from petrochemical raw materials to chemical and petroleum based companies in North America.
Special Litigation Committee of the Board of Directors of Rockall Energy Holdings LLC, in connection with the chapter 11 cases of Rockall Energy Holdings LLC, a Texas-based independent oil and gas exploration and production company.
Softbank, as majority equity holder and DIP lender in the chapter 11 cases of Katerra Inc., a provider of new build, construction, and renovation services.
Quest Diagnostics, in connection with its acquisition of substantially all the assets of True Health Diagnostics in its chapter 11 cases.
Brookfield as one of the largest first lien creditors in the chapter 11 cases of Texas Competitive Electric Holdings Company LLC and its debtor affiliates, including in successful litigation on an intercreditor dispute that resulted in a ruling in Brookfield's favor in the Third Circuit Court of Appeals.
The Export-Import Bank of China as the largest secured creditor in the Baha Mar Ltd. insolvency proceedings.
Harbinger Capital Partners in the TerreStar Networks Inc. and TerreStar Corporation chapter 11 cases.
Firm News & Announcements, Awards and Recognition, Guides and Resources, Latest Thinking, Speaking Engagements
Firm News & Announcements
Jessica Liou Named a "Rising Star" for Restructuring and Insolvency in the U.S. in 2023 by IFLR1000

Award Brief — IFLR1000

Jessica Liou Named Among the 500 Leading Global Bankruptcy & Restructuring Lawyers in 2023 by Lawdragon

Award Brief — Lawdragon

Jessica Liou Named a "Rising Star" for Restructuring and Insolvency in the U.S. in 2022 by IFLR1000

Award Brief — IFLR1000
Bankruptcy & Reorganizations 2023: Current Developments

Speaker(s): Jessica Liou

April 26, 2023 — New York, NY — Practising Law Institute — This program will cover current issues relating to bankruptcy and restructurings. How to handle valuation and contested plan disputes, third Party Releases, what are toggle plans, divisive mergers, and how to resolve mass tort liabilities through bankruptcy.

Cryptocurrency, Digital Assets & Bankruptcy

Speaker(s): Jessica Liou

April 26, 2023 — Webinar — National Asian Pacific American Bar Association: Restructuring and Bankruptcy Committee Presentation