Biography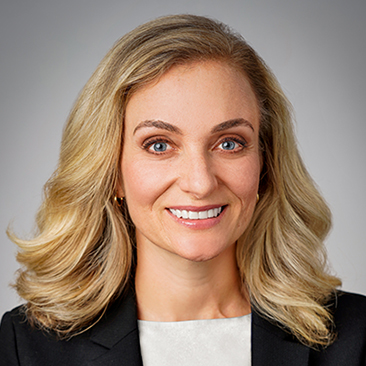 Ronit J. Berkovich is a partner in Weil's Business Finance & Restructuring Department and is based in New York. Ms. Berkovich represents debtors, creditors, lenders, investors, and acquirers of assets in all aspects of distressed situations. She has served as debtors' counsel in several of the largest and most significant chapter 11 cases in history, including General Motors, Lehman Brothers, WorldCom/MCI, and Takata. She also has extensive experience representing large and mid-market companies in prepackaged chapter 11 cases, out-of-court workouts, and international restructurings in a variety of industries and has provided advisory services to Fortune 500 companies and other companies on corporate structuring strategies.
Ms. Berkovich actively lectures on various topics relating to restructuring (including for organizations such as the Practising Law Institute, Bloomberg Law, the American Bar Association, the American Bar Institute, and Columbia Law School), taught legal research and writing at Harvard Law School for two years, and taught a seminar in economics at Harvard College. She is the co-editor of the Weil Bankruptcy Blog and has also written extensively, including articles published in The Banking Law Journal, The American University Law Review, Real Estate Finance, and the Harvard Law School Bankruptcy Roundtable.
Ms. Berkovich was awarded 2019 Dealmaker of the Year by The American Lawyer for her work as counsel to Takata in its global restructuring and $1.6 billion asset sale to Key Safety. In 2018 she was profiled in Law360's "Sealing the Deal" for her work advising Takata. Also in 2018 she was named a MVP for Bankruptcy by Law360. Ms. Berkovich was named a "Rising Star" for Restructuring and Insolvency in the U.S. by IFLR1000 in 2019 and 2020. In 2015 she was named a "Rising Star" in Bankruptcy by Law360 and among the 2015 "Top Women" for Creditor Debtor Rights in New York by Super Lawyers. She has also been recognized by Turnarounds & Workouts magazine as one of its Outstanding Young Restructuring Lawyers on multiple occasions.
Ms. Berkovich serves as co-Chair of Women@Weil in New York, on TOWER (Taskforce on Women's Engagement and Retention) and on Weil's Hiring Committee. Most recently, she has become a member of the National Bankruptcy Conference, the primary purpose of which is to advise Congress on the operation of bankruptcy and related laws and any proposed changes to those laws. She is also active in her community. Among other things, she is a member of its Lawyers Executive Committee and Bankruptcy and Reorganization Group of the UJA Federation of New York and co-chaired its Next Generation Bankruptcy and Reorganization Group for several years. In 2013 she received the James H. Fogelson Emerging Leadership Award from the UJA Federation of New York. Most recently, Ms. Berkovich joined Bloomberg Law's newly formed Bankruptcy Innovation Board.
Representative Experience
Debtor/Company-Side Experience:
EP Energy Corporation: representation of EP Energy Corporation and its affiliated debtors, a public oil and natural gas exploration and production company, in their chapter 11 cases involving approximately $4.9 billion in funded debt obligations
Insys Therapeutics, Inc.: representation of Insys Therapeutics, Inc. and its six subsidiaries, a specialty pharmaceutical company, in their chapter 11 cases in the face of hundreds of lawsuits related to the opioid crisis (Insys was the first opioid manufacturer to file for chapter 11).
CTI Foods LLC: representation of CTI Foods LLC and its affiliated debtors, a leading independent provider of custom food products for major chain restaurants in North America, in their prepackaged chapter 11 cases involving liabilities in excess of $655 million
Catalina: representation of Catalina Marketing Corporation, a digital media marketing company, in its prepackaged chapter 11 cases with liabilities in excess of $1.8 billion
Confidential Representations: several confidential representations of Fortune 500 and other large companies in connection with corporate restructuring and ring-fencing liabilities
Tweddle: represented Tweddle Group, a middle market, private equity-owned automotive supplier, in an out-of-court restructuring, pursuant to which the lenders received 100 percent equity ownership of Tweddle Group and an amended term loan facility in exchange for their existing claims
Takata: represented Takata, a Japan-based automotive parts supplier subject to massive mass tort liabilities and other creditor claims, in its global restructuring, including the chapter 11 cases of its U.S. and Mexican entities and the ultimate $1.6 billion sale to Key Safety Systems
GulfMark Offshore: represented GulfMark Offshore, a provider of offshore support vessels to oil and gas companies, in its prearranged chapter 11 restructuring of roughly $730 million in total debt
Basic Energy: represented Basic Energy Services Inc., a Texas-based oilfield services company, in its prepackaged chapter 11 case to restructure $1.1 billion in debt
Vantage Drilling: represented Vantage Drilling Company (a/k/a Offshore Drilling) in its prepackaged chapter 11 cases to restructure more than $2.5 billion in senior secured debt; as party of the strategy, the primary operating company, Offshore Drilling, filed a prepackaged chapter 11 case, while the Cayman Islands-incorporated public parent company filed a liquidation proceeding in the Cayman Islands
FXCM: represented FXCM, a foreign currency dealer, in connection with a distress sale/bailout to Leucadia National Corp.
NexTag: represented the price comparison website in the restructuring of its debt ($150 million to $200 million) through an out-of-court restructuring
Foxwoods: represented Mashantucket Pequot Tribal Nation, the owner of Foxwoods Resort Casino, in the successful out-of-court restructuring of $2.3 billion in debt obligations
Dallas Stars: represented Dallas Stars LP, owner of the Dallas Stars National Hockey League Club, and certain subsidiaries, in their prepackaged chapter 11 cases
Centro: represented Centro, one of the largest real estate companies in Australia, in its restructuring, particularly in connection with the sale of its U.S.-based real estate portfolio to Blackstone
General Motors: represented General Motors Corporation, the largest automobile manufacturer in the U.S. and the second largest in the world, and its debtor affiliates, with assets of over $82 billion and liabilities of over $172 billion, in their historical chapter 11 cases, including a 363 sale to an entity owned by the U.S. government
Bearing Point: represented BearingPoint, Inc., and its domestic subsidiaries, one of the world's leading providers of management and technology consulting services, in their chapter 11 cases
Lenox: represented Lenox, the iconic china, tabletop, and giftware manufacturer, in its chapter 11 cases
Lehman Brothers: represented Lehman Brothers Holdings Inc., the fourth largest investment bank in the world, and its affiliated debtors, in filing the largest chapter 11 cases in history
Vertis: represented Vertis Holdings Inc., a direct marketing and printing company, in its prepackaged chapter 11 case, through which it merged with an unaffiliated chapter 11 debtor, American Color Graphics, in the first ever "double prepack merger"
Saint Vincent's Catholic Medical Centers: represented hospital chain in its chapter 11 cases
Independent Wireless One: represented IWO Holdings, Inc., and its affiliates, a provider of personal communication services (PCS), in its prepackaged chapter 11 cases
Parmalat/Parmalat USA/Farmland Dairies: represented Parmalat, the Italian dairy company, in its worldwide restructuring, including subsidiaries Farmland Dairy and Parmalat USA in their chapter 11 cases
Telewest: represented Telwest as foreign debtor in recognition proceedings under Section 304 of the U.S. Bankruptcy Code (the predecessor to current 15) in support of the company's restructuring under the law of Jersey (a self-governing dependency of the United Kingdom in the Channel Islands)
WorldCom/MCI: represented WorldCom (formerly MCI) and its affiliates, then the second largest long distance telephone company in the U.S., in the largest chapter 11 cases of its time
Velocita: represented Velocita Corp. and its affiliates, a telecommunications services company with approximately $827 million in debt, in their chapter 11 cases and the sale of substantially all of their assets to AT&T in a section 363 sale
Creditor/Acquiror/Other Experience:
Imerys Talc America/Johnson & Johnson: representation of Johnson & Johnson as a creditor in the mass tort chapter 11 cases of Imerys Talc America, Inc., which filed for chapter 11 as a result of thousands of personal injury lawsuits.
Westmoreland Coal/Talen Montana: representation of Talen Montana, LLC as a major customer and contract counterparty of Westmoreland Coal in Westmoreland's chapter 11 cases.
General Motors Korea/General Motors: represented General Motors as the largest creditor and equity holder of General Motors Korea, a joint venture with the state-owned Korean Development Bank, in connection with the restructuring and potential bankruptcy of General Motors Korea
Texas Competitive Energy Holdings/Brookfield: represented Brookfield Asset Management, a first lien lender, and the largest creditor, in the Energy Future Holdings/Texas Competitive Energy Holdings chapter 11 cases, one of the largest in history
Dendreon/Valeant: represented Valeant Pharmaceuticals International Inc. in its acquisition of the worldwide rights to the cancer treatment Provenge and certain other assets from Dendreon Corporation in a section 363 sale process under chapter 11
AirFastTickets/HNA: represented HNA, a Chinese aviation company, in connection with the successful purchase in a 363 sale of substantially all of the assets of AirFastTickets, a proprietary airline ticketing platform
DirectBuy: represented an ad hoc group of second lien bondholders in the out-of-court restructuring of DirectBuy Holdings Inc.
Gores Group: represented the Gores Group, a private equity firm, in connection with numerous chapter 11 cases, including as a creditor and equity holder in National Envelope and as a section 363 bidder for Genmar
Ener1/Goldman Sachs: represented Goldman Sachs, the largest creditor, in the chapter 11 cases of Ener1 Inc., a maker of lithium-ion and other batteries for electric cars
BP Clothing/Guggenheim: represented Guggenheim as the largest creditor in the chapter 11 cases of BP Clothing (a/k/a Baby Phat), through which Guggenheim acquired the majority of the equity interests in the debtor through a debt to equity conversion
ResCap/Syncora: represented Syncora, as creditor, in chapter 11 cases of ResCap
Nortel/Apple: represented Apple as a bidder and member of the winning consortium of bidders in the purchase of a portfolio of patents for $5.4 billion through a section 363 sale in the chapter 11 cases of Nortel Networks
Moonlight Basin/Lehman: represented Lehman Brothers, the largest creditor and the acquirer of Moonlight Basin, a Montana ski resort, in Moonlight's chapter 11 cases
Epic Air/AVIC: represented China Aviation Industry General Aircraft Co., Ltd (also known as AVIC General Aviation Co., Ltd.) as the successful bidder in a section 363 sale of the assets of Epic Air (Aircraft Investor Resources, LLC/In re Aircraft Completion Services, LLC), a company in the aviation industry
Spheris/Nuance: represented Nuance in connection with a potential purchase, through a 363 sale, of substantially all of the assets of Spheris, a medical
Hawaiian Telcom Communications/Lehman: represented Lehman Commercial Paper, Inc. (LCPI), as administrative agent and collateral agent in a $575 million senior secured term facility, in the chapter 11 cases of Hawaiian Telcom Communications, Inc. and its affiliates, the then-leading provider of telecommunication services in Hawaii
TerreStar/Harbinger: represented Harbinger Capital Partners as an unsecured creditor in the chapter 11 cases of TerreStar Networks
FiberMark: represented Harvey R. Miller, as examiner, in the chapter 11 cases of FiberMark
Awards and Recognition, Speaking Engagements, Latest Thinking, Firm News & Announcements
Ronit Berkovich Named "Rising Star" for Restructuring and Insolvency in the U.S. in 2020 by IFLR1000

Award Brief — IFLR1000

Ronit Berkovich Named Among 2019 "Outstanding Restructuring Lawyers"

Award Brief — Turnarounds & Workouts

Ronit Berkovich Named 2019 "Dealmaker of the Year" by The American Lawyer

Award Brief — The American Lawyer

Ronit Berkovich Named a "Rising Star" for Restructuring and Insolvency in the U.S. in 2019 by IFLR1000

Award Brief — IFLR1000

Ronit Berkovich Profiled as a 2018 MVP: Bankruptcy

Award Brief — Law360 2018
Controversial Chapter 11 Plan Provisions

Speaker(s): Ronit J. Berkovich

February 05, 2020 — New Orleans, LA — Fifth Circuit Bankruptcy Bench-Bar Conference

Judges Roundtable: Hot Topics in Mass Tort Chapter 11 Bankruptcies

Speaker(s): Ronit J. Berkovich

June 20, 2019 — New York, NY — New York City Bar Association Committee on Bankruptcy and Corporate Reorganization
Firm News & Announcements