Notable Representations, Key Contacts
At every juncture, we provide crisp, compelling, and engaging written and oral analysis and advocacy with unparalleled responsiveness. From our seasoned and heralded leaders to our well-credentialed counsel and associates, members of the Appeals and Strategic Counseling practice bring precision, creativity, and judgment to bear on our clients' hardest issues and most critical problems.
Where We Excel
Our team has experience in all areas of commercial litigation, both substantive and procedural, with particular expertise in bankruptcy, intellectual property, antitrust, securities, and constitutional law.
What We Do
We are often called upon to litigate questions of first impression and develop or refute novel legal theories, interpret complex statutes and regulations, and cut through scientific, technological, and economic issues in a clear and accessible way.
Working seamlessly with other Weil litigators, we also provide overarching strategic advice throughout the lifespan of our clients' controversies, helping to achieve litigation and business objectives while mitigating risk.
Members of our practice regularly participate in lawsuits—often class actions or other complex commercial litigation—before, during, and after trial. We also help assess whether litigation is advisable, provide strategic counseling regarding threatened and ongoing litigation, and prepare white papers and similar analyses outside the litigation context.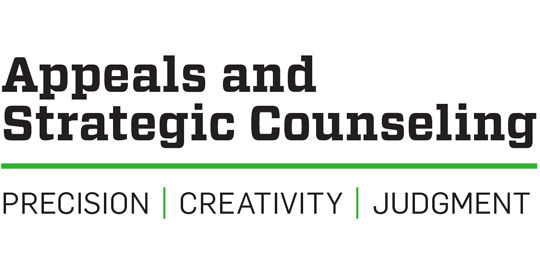 Weil is recognized as one of the top 25 firms nationwide for Appellate: Courts of Appeal and Appellate: Supreme Courts.

Legal 500 2022
Weil, Gotshal & Manges LLP's appellate group is adept at representing clients before all federal circuit courts of appeals."
Legal 500 2020
Awards and Recognition, Speaking Engagements, Latest Thinking, Firm News & Announcements, Recent Announcements
Weil Named a "Leading" Firm for Appellate: Court of Appeals

Award Brief — Legal 500 US 2022

Weil Named a "Leading" Firm for Appellate: Supreme Courts

Award Brief — Legal 500 US 2022

Weil Named to the Appellate Hot List

Award Brief — National Law Journal 2021
Expert Perspectives: Making Your Case from the 13 to the 9

Speaker(s): Mark A. Perry

February 24, 2023 — Weil Appeals and Strategic Counseling Co-Head Mark A. Perry led a discussion of cases before the U.S. Courts of Appeals and U.S. Supreme Court that have potential implications for advertising and marketing practices and for consumer package goods companies.

Labeling Litigation in the ESG Era

Speaker(s): Arianna Scavetti

February 24, 2023 — Weil Complex Commercial Litigation partner Arianna Scavetti led a roundtable discussion focusing on how courts are assessing sustainability marketing claims and label statements, and how word choice can make all the difference in mitigating litigation risk.
Firm News & Announcements