Biography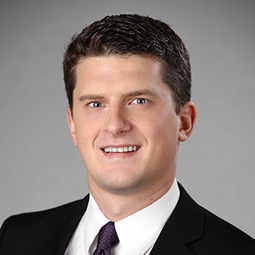 Brian Liegel is an associate in Weil's Complex Commercial Litigation and Appeals and Strategic Counseling practices.
Brian has substantial litigation experience across a broad range of disputes involving areas of law such as business torts, antitrust, fraud, product liability, regulatory investigations, environmental litigation, bankruptcy, and appeals.
Some of his recent notable experiences includes serving on Weil teams representing:
Pilgrim's Pride in a series of federal class actions across the country brought by direct and indirect purchasers alleging the major chicken producers reduced output to raise the price of broiler chickens.
National Public Finance Guarantee Corporation in connection with the Commonwealth of Puerto Rico's bankruptcy proceedings.
Dometic, a major manufacturer of gas absorption refrigerators, in securing summary judgment and defeating class certification, as well as transfer and consolidation victories prior to those case dispositive rulings, in numerous putative nationwide consumer class actions in Florida and California federal courts alleging that the cooling units in several models of Dometic's refrigerators purportedly contained a latent defect.
Nortek, a global manufacturer of HVAC systems, in multiple putative class actions in Florida and Tennessee federal courts alleging that Nortek failed to disclose defects in its air conditioning equipment. Brian and the Weil team obtained the denial of plaintiffs' motion for class certification in the Florida case, as well as the dismissal of all claims, with prejudice, in the Tennessee case
As a member of the Firm's Appeals and Strategic Counseling practice, Brian has represented clients in the United States Supreme Court, United States Courts of Appeals for the Second, Eleventh, and D.C. Circuits, and the Colorado Supreme Court.
Brian has been honored in the 2020-2023 editions of Best Lawyers: Ones to Watch for commercial litigation, and selected as a member of the Florida Board of Bar Examiner's Practice Analysis Panel, which will evaluate the knowledge, skills, and abilities that all newly licensed Florida lawyers should have to be admitted to the bar.
Brian also is an active participant in the Firm's pro bono initiatives. Most recently, Brian was appointed by the United States Court of Appeals for the Eleventh Circuit to represent an indigent individual on appeal and successfully overturned the denial of social security benefits. Brian has also worked with the Innocence Project, seeking to obtain post-conviction relief for a client based on new scientific evidence, and as part of a team of Weil attorneys which represented a victim of human trafficking, successfully allowing the client to have her criminal record expunged and vacated.
From September 2017 through September 2018, Brian served as a judicial clerk for the Honorable Adalberto Jordan of the United States Court of Appeals for the Eleventh Circuit.
Awards and Recognition, Latest Thinking, Firm News & Announcements
Brian Liegel Recognized as Best Lawyers: One to Watch Honoree

Award Brief — Best Lawyers 2020-2023
Firm News & Announcements