Biography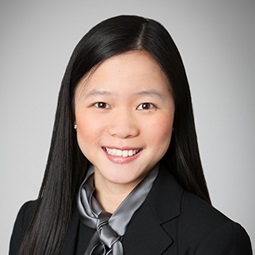 Celine J. Chan is counsel in Weil's Employment Litigation Practice Group. Celine represents employers in a variety of industries, including private equity, financial services, hospitality, retail, and real estate, and in a wide range of litigation matters, including class action litigations under federal and state anti discrimination laws class and collective action litigations under federal and state wage and hour laws (including several matters under California's wage and hour laws), and single plaintiff litigations under federal and state anti-discrimination and anti-retaliation laws in federal and state courts, as well as in arbitration. She has also represented clients before federal, state and local administrative agencies, including the Equal Employment Opportunity Commission, New York State Division of Human Rights and the New York City Commission on Human Rights.
She also has extensive experience performing due diligence in the context of corporate transactions, including for private equity firms, defending employers in adversary proceedings filed in bankruptcy court, conducting internal investigations regarding companies' most sensitive and significant employment matters, partnering with employers to implement and execute voluntary and involuntary reductions in force, and advising employers relating to a wide variety of labor and employment workforce issues. She also regularly counsels employers on hiring and separation issues, including for high-level executives, and employee and independent contractor classification issues, reviews and revises handbooks and other employment policies, drafts restrictive covenant agreements, and advises on complex issues regarding non-competition, non-solicitation and confidentiality obligations. She also regularly publishes articles on a variety of topics in the field of labor and employment law. 
Celine is a member of the Weil team representing Sterling Jewelers in a class arbitration widely recognized as the largest private Title VII class action in the country. Celine was also a member of the Weil team that represented Nuance Communications in a high-exposure putative class and collective wage and hour action pending in the Oklahoma federal court. She also represented HCTec in the successful resolution of a high-exposure wage and hour putative collective action in Tennessee federal court challenging the company's classification of its core workforce; and helped to obtain a favorable class-wide settlement for Tuesday Morning in a putative California wage and hour class action involving over 3,000 potential class members.
Celine is recognized by Legal 500 as a "Recommended" Lawyer for Labor and Employment Disputes. 
Celine maintains an active pro bono practice, where she has provided employment-related counseling to a variety of non-profit corporations, including the Breast Cancer Research Foundation, the Central Park Conservancy, the New York Police & Fire Widows' and Children's Benefit Fund, and the United Way, and has represented Bravo Volunteer Ambulance Corporation in defending against a state discrimination claim before the New York State Division of Human Rights.
Prior to joining Weil, Celine worked as a Special Assistant Corporation Counsel at the New York City Law Department, where she represented the City of New York and its agencies in federal and state actions involving challenges to the city's employment practices, and allegations of constitutional and statutory violations.
Celine received her B.A. from Cornell University in 2007, and her J.D., magna cum laude, from Brooklyn Law School in 2010. During law school, Celine was an associate managing editor of the Brooklyn Law Review and served on the Executive Board of the Moot Court Honor Society. Celine was also a summer intern to Magistrate Judge Michael H. Dolinger in the United States District Court of the Southern District of New York in 2008.
Awards and Recognition, Speaking Engagements, Firm News & Announcements, Latest Thinking
Celine Chan Named a "Recommended" Lawyer for Labor and Employment Disputes in the U.S.

Award Brief — Legal 500 US
Recent Developments in New York Law on Non-Competes and Other Restrictive Covenants

Speaker(s): Celine Chan

March 4, 2022 — New York, NY — Employment Litigation Practice Group counsel Celine Chan served on a panel entitled "Recent Developments in New York Law on Non-Competes and Other Restrictive Covenants," during the 8th Annual NYC Bar Association's Employment Law Institute.
Firm News & Announcements