Product Liability & Mass Tort
We team with our clients to protect their businesses, manage their risks, and navigate challenging legal issues. Our close understanding of a client's business operations, strategies, and culture has enhanced our ability to deliver the best possible service and value. And our clients have come to expect and rely upon our responsiveness, creativity, resourcefulness, and efficiency in tackling their most challenging business problems. These traits, and our consistent results, have established our nationwide reputation, including recognition in 2018 as finalist in The American Lawyer's Litigation Department of the Year contest.
Notable Representations, Key Contacts
Many of our matters involve multi-front challenges and intense media attention, with reputational implications. We are often brought into matters that arise in the context of highly debated scientific, medical, and regulatory controversies as well as social and environmental controversies relating to the safety or effectiveness of a wide range of products – from pharmaceuticals and popular OTC brands to industrial equipment, chemicals, nuclear reactors, and oil and gas products. Our attorneys have considerable experience in navigating these complexities, drawing upon lessons learned from a broad array of matters over many decades, enabling us to advise clients on how to most effectively manage risk and attain their business objectives. We have experience advising clients at every stage of a matter, and can counsel clients as a purely prophylactic measure, at the early stages or onset of an issue, as well as at the "crisis" stage. We appreciate that any given dispute may be just one part of a broader business, requiring a litigation approach that preserves that business while still aggressively pursuing our client's position.
Try Cases
While we are frequently engaged to represent clients in their most significant cases, clients also seek our counsel on matters that are not on the front page of major newspapers, but are still significant to their business and reputation. Our work spans the life of a problem and every phase of litigation: from discovery and motion practice through trials and any appeals. Indeed, we have an impressive courtroom record in the defense of matters, both in the United States and worldwide, involving class actions, MDL proceedings, arbitrations, and joint state/federal litigations. Our practice also involves representing clients in investigations by government regulatory agencies, Congressional committees, and state attorneys general.
Creative Exit Strategies
Recognizing that a trial may not always be in our client's best business interest, we also have engineered a variety of creative exit strategies, including implementing class and non-class settlements in a diverse array of cases. Our clients also turn to us for our judgment in helping to manage risks when an issue is percolating in order to avoid litigation and reach resolutions that make sense for their business.
Project Management
We recognize that a "one size fits all" approach does not provide value to our clients. Our extensive experience and deep bench across practice areas and across global offices provide us with the flexibility to deploy the specific resources warranted for a particular project. This approach allows us to staff our cases in a thoughtful manner and also enables us to manage the delivery of services to reduce overall costs. It has led to a long-standing and proven track record of success in mass tort and consumer actions for some of the world's most sophisticated public and private companies of all sizes.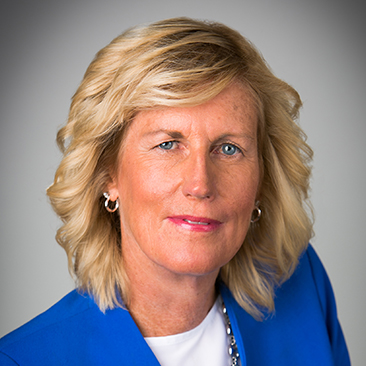 Partner
Princeton, New York
---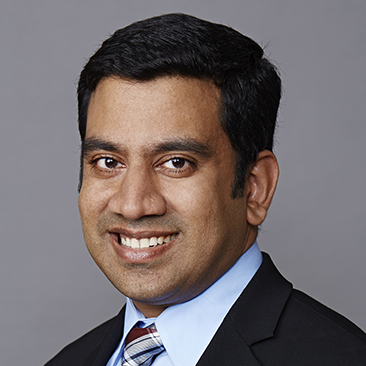 Weil Named Class Action Litigation Department of the Year

Award Brief — New York Law Journal 2020
The Weil team is cohesive, responsive, and focused on the business needs of their clients."
Legal 500 US 2022
Weil is recognized as a Top 5 Firm nationwide for Product Liability in the Consumer Class Actions area.

Chambers USA 2022
Weil is recognized as a "Leading" Firm nationwide for Product Liability & Mass Torts.

Chambers USA 2022
Clients note that we "have excellent expertise and trial lawyers who know their way around the courtroom."

Chambers USA 2021
Weil has a very deep bench. From top to bottom, their lawyers are smart, talented, responsive, hardworking and reliable…They're extremely bright, creative thinkers."
Chambers USA 2020
In 2018, Weil was honored as the national finalist in the Product Liability competition in The American Lawyer's prestigious, biennial Litigation Department of the Year contest, with the publication showcasing our unique ability to win in and out of the courtroom.
What separated Weil's products liability group from other firms was the team's ability to win big not just at trial, but long before the matter ever came before a jury." Moreover, Weil's "cases often involve not only civil investigations, but also governmental inquiries, bankruptcy proceedings and intense media scrutiny, at times occurring in multiple countries and languages."
The American Lawyer, 2018 Litigation Department of the Year
Weil's Product Liability and Mass Torts practice is recognized by Legal 500 as one of the best in the United States, including in both the areas of Consumer Products and Toxic Tort – Defense.

Legal 500 US 2021
Weil is "invaluable in assessing risk and managing complex and difficult matters." "The team has extraordinary depth of experience and strategic judgment."

Legal 500 US 2020
Weil is recognized as a top-ranked Tier 1 firm for Product Liability.

Benchmark Litigation 2022
Awards and Recognition, Speaking Engagements, Firm News & Announcements, Latest Thinking, Recent Announcement
Weil Named a Top-Ranked Tier 1 Firm for Product Liability

Award Brief — Benchmark Litigation 2022

Weil Named a "Leading Firm" for Product Liability: Consumer Class Actions, Nationwide

Award Brief — Chambers USA 2022

Weil Named Class Action Litigation Department of the Year

Award Brief — New York Law Journal 2020

Weil Named 2018 National Finalist for Product Liability Litigation Department of the Year

Award Brief — The American Lawyer 2018

Weil Named a "Highly Recommended" Firm for Product Liability & Recall

Award Brief — LMG Life Sciences 2020

Weil Named a "Leading" Firm for Product Liability: Consumer Class Actions

Award Brief — Chambers USA 2021
Firm News & Announcements